Here we see an AP TachyRing, Hands and DateWheel Modification
Here we see an Project for an Customer that want
Modified TachyRing and Hands.
The Watch got also an ETA DateWheel added for an much Bigger Font.
The Canon Pin is now much more visible.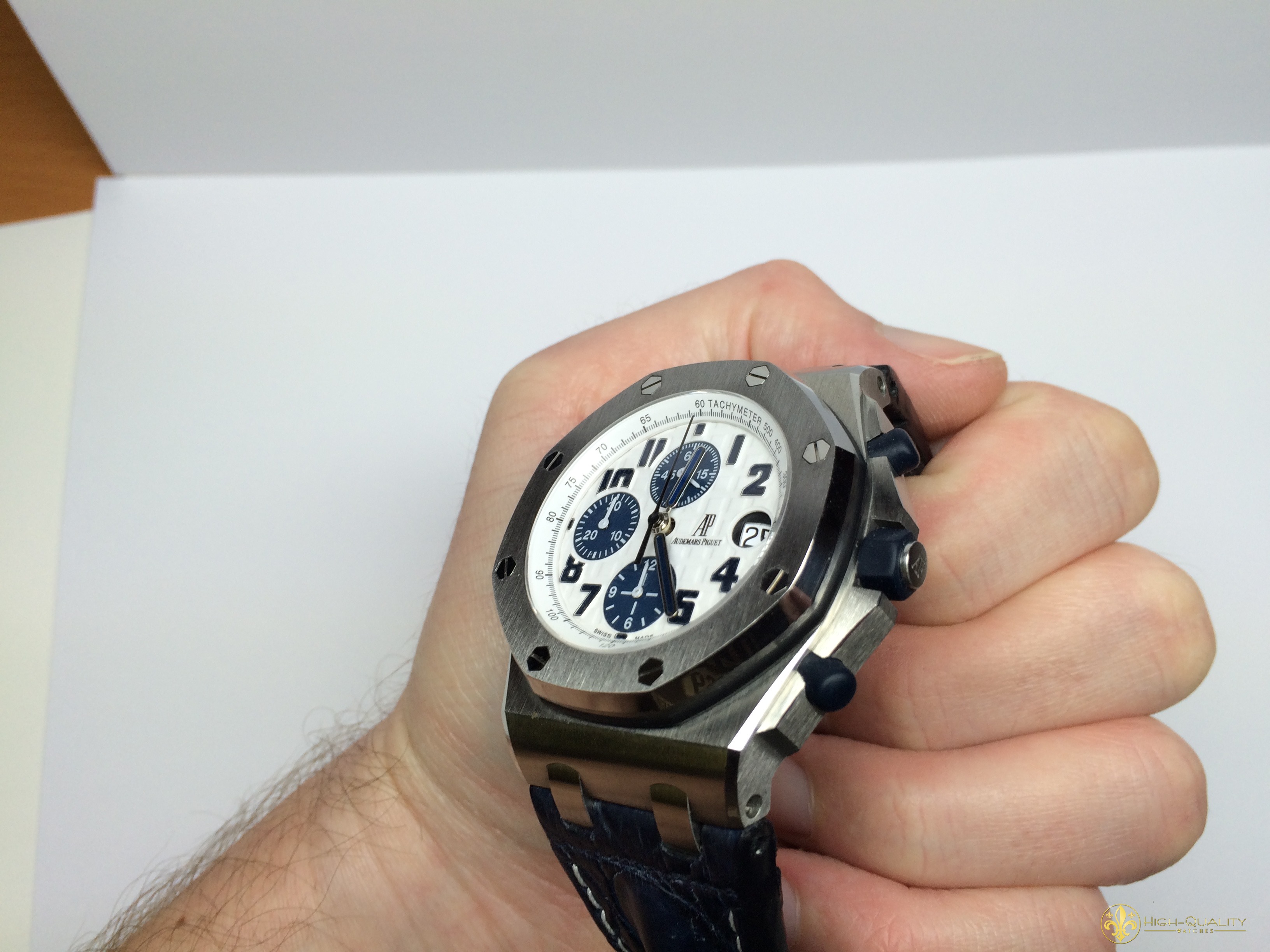 At an closer look we see that the TachyRing was shaped smaller
from 2 till 4 around.
The added ETA DateWheel gives thes Watch an much bigger
Magnifier look at the Date.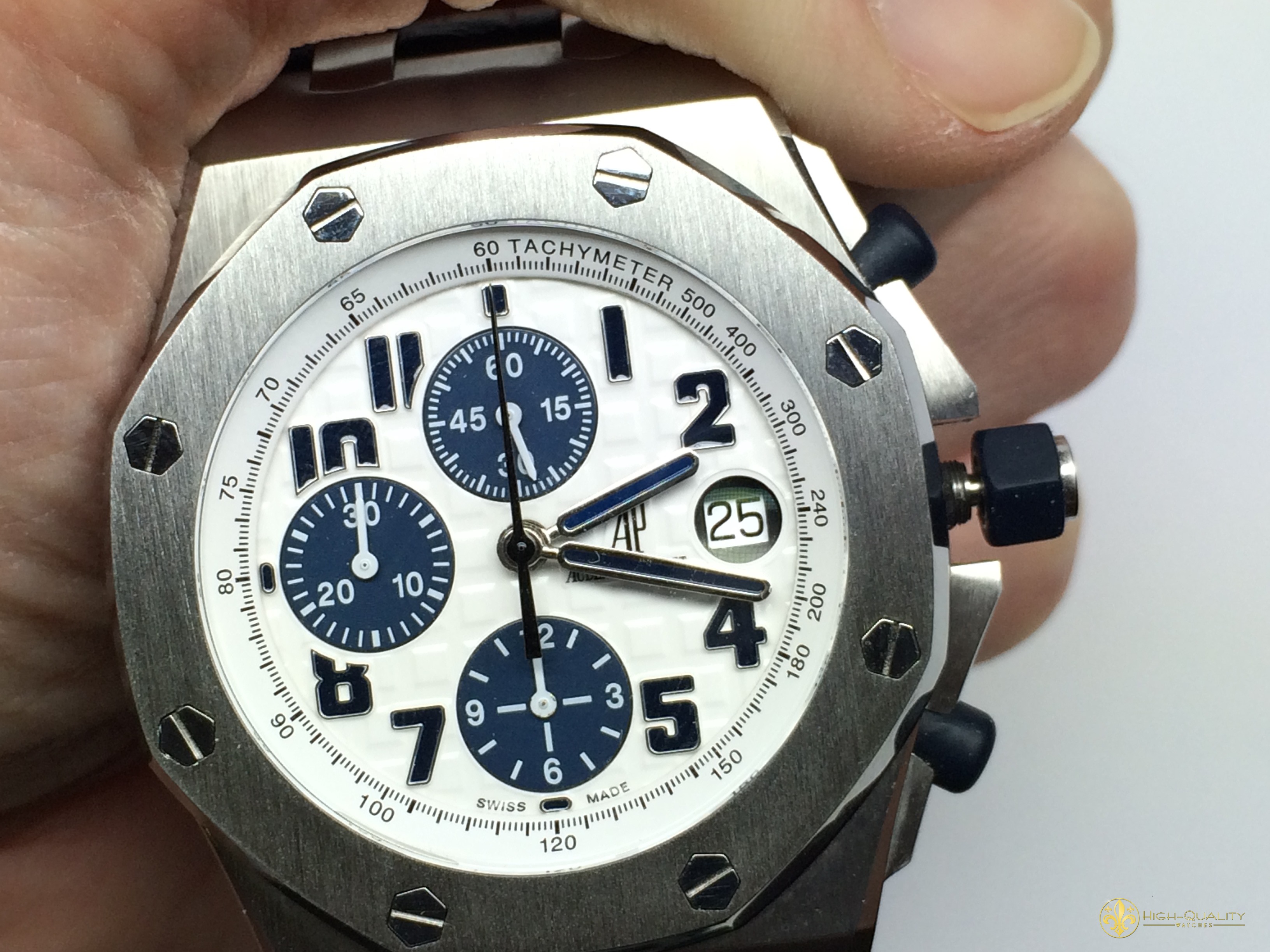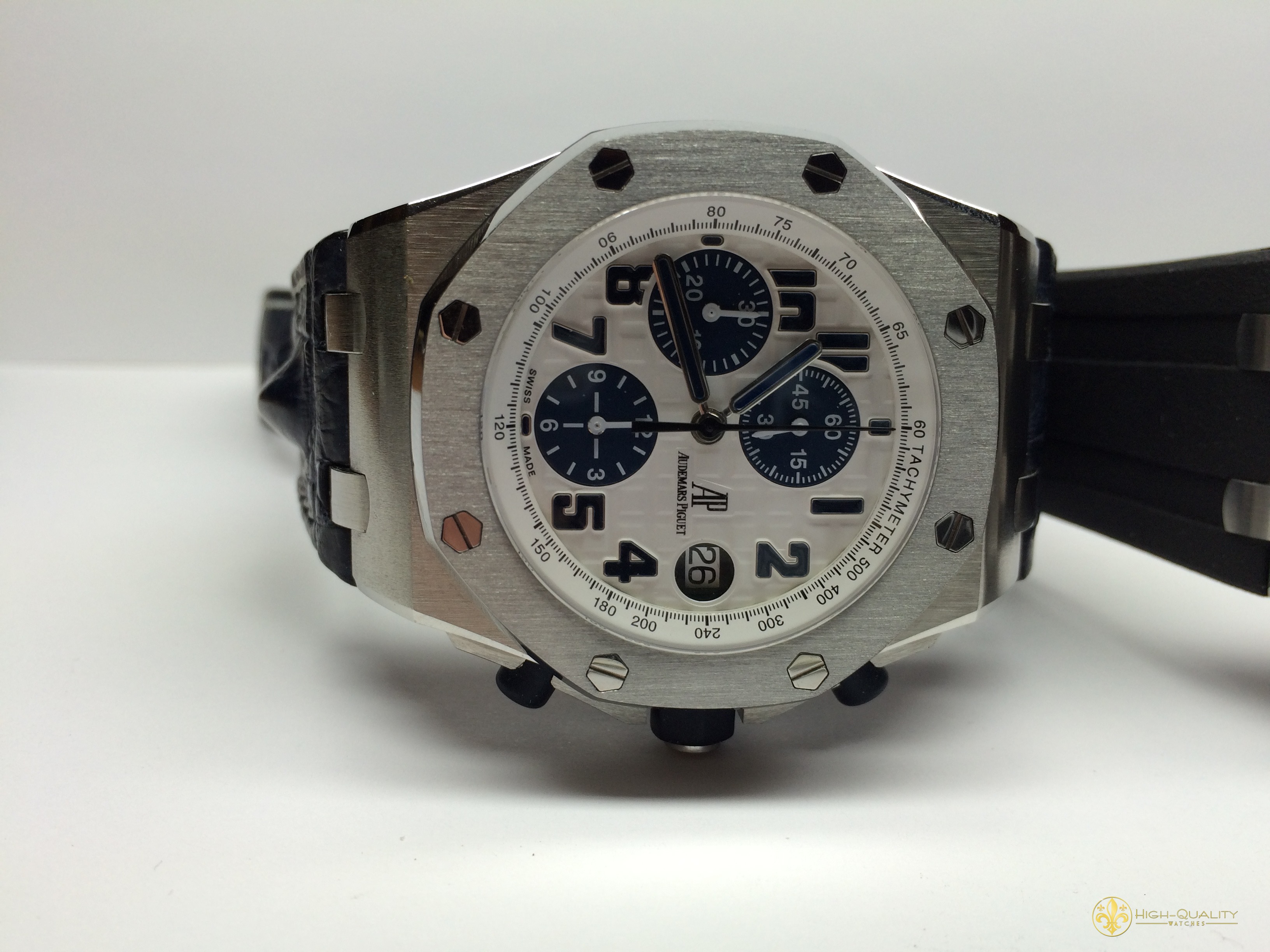 The inner Ring was Repainted white.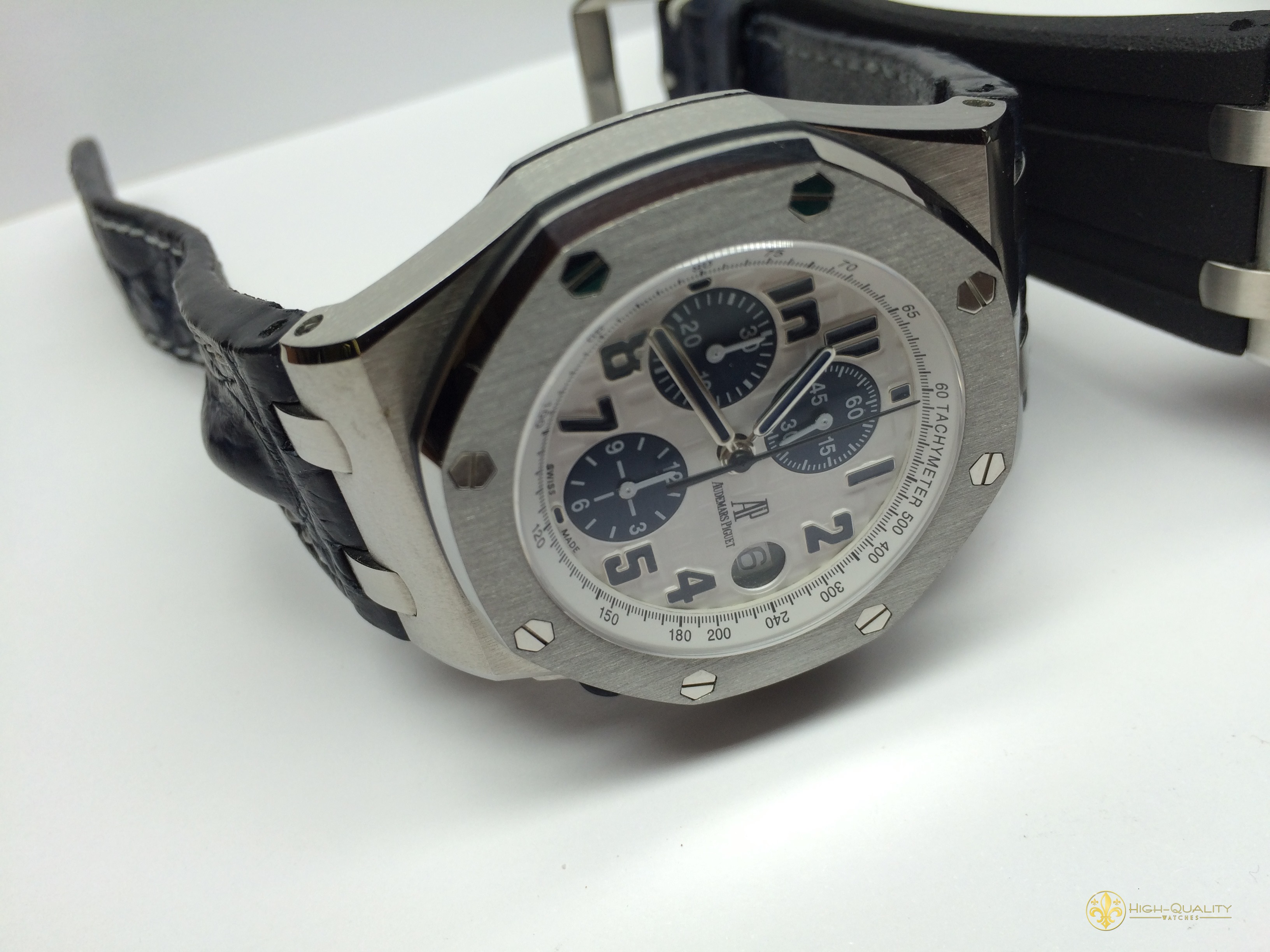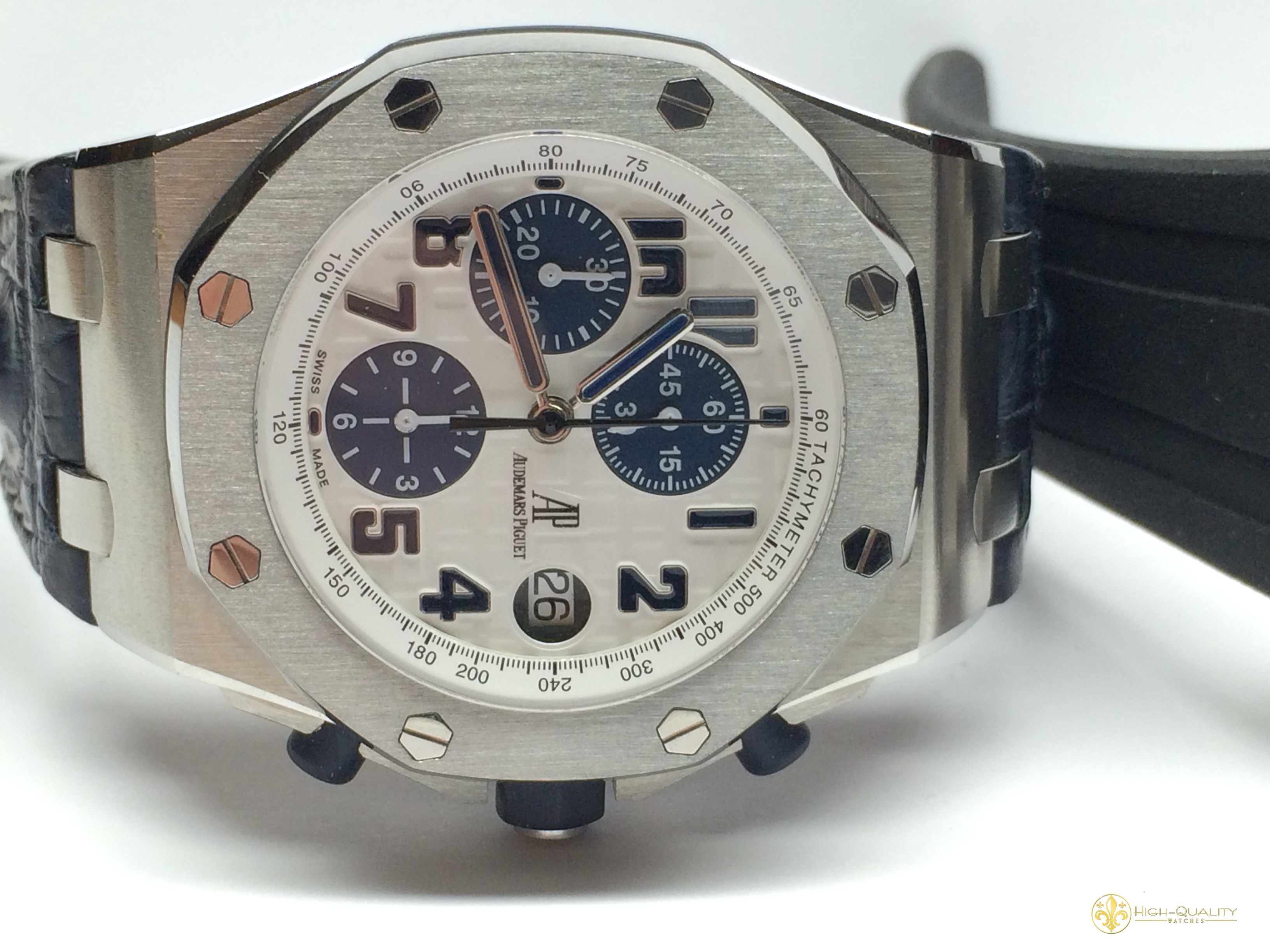 And an Comparision btw the Modded Watch left (Navy) and the Watch right (Bumble Bee) Standart.
We can clearly see that the Date Window hole looks much more left now at the
Modified Watch. Also the DateWheel looks much bigger.