Here we see an Full Teardown Movement Service of an IWC 79320

Here we see a brief overview of an IWC Movement Service.

First we Disassemble the Movement Fully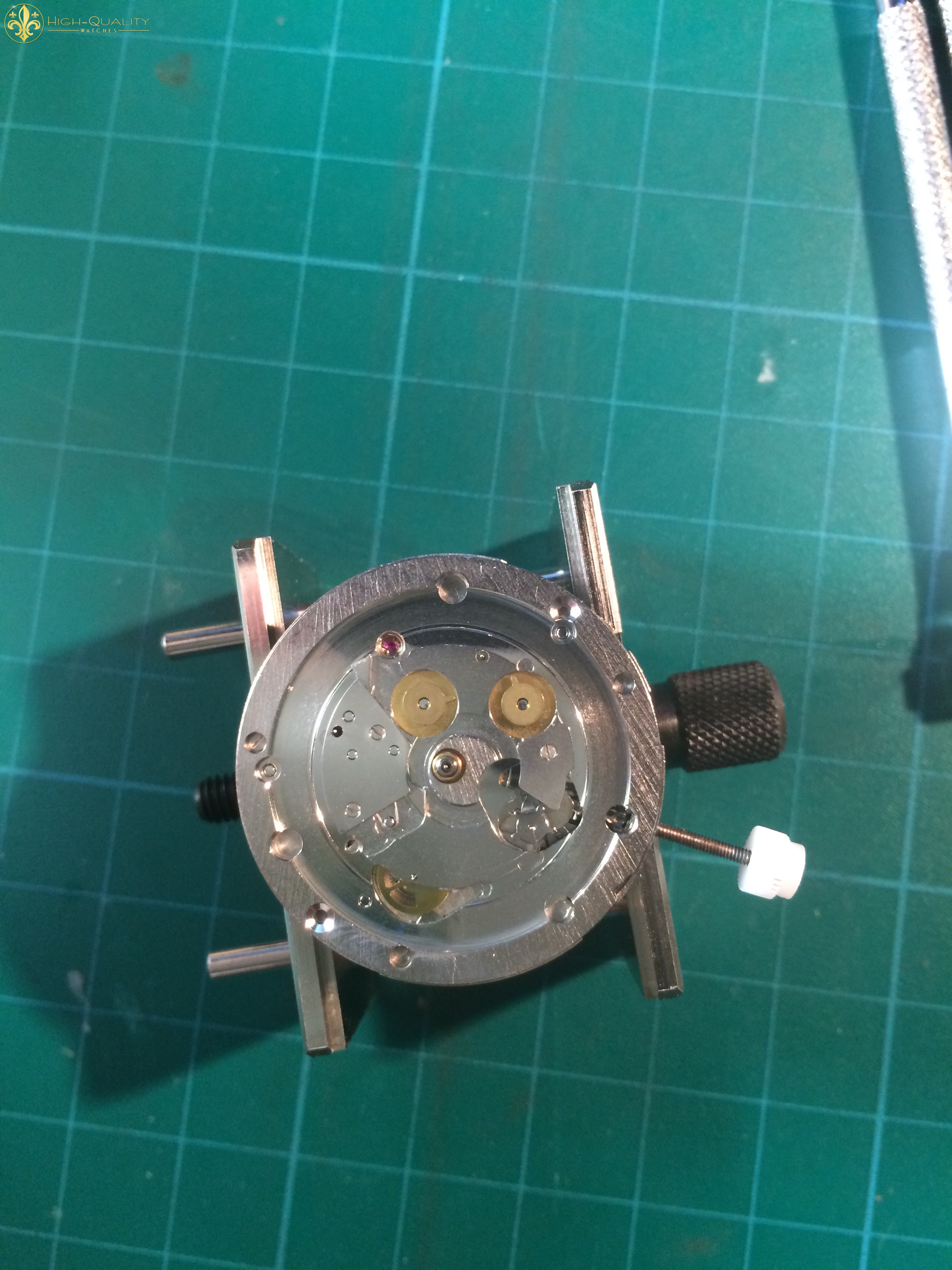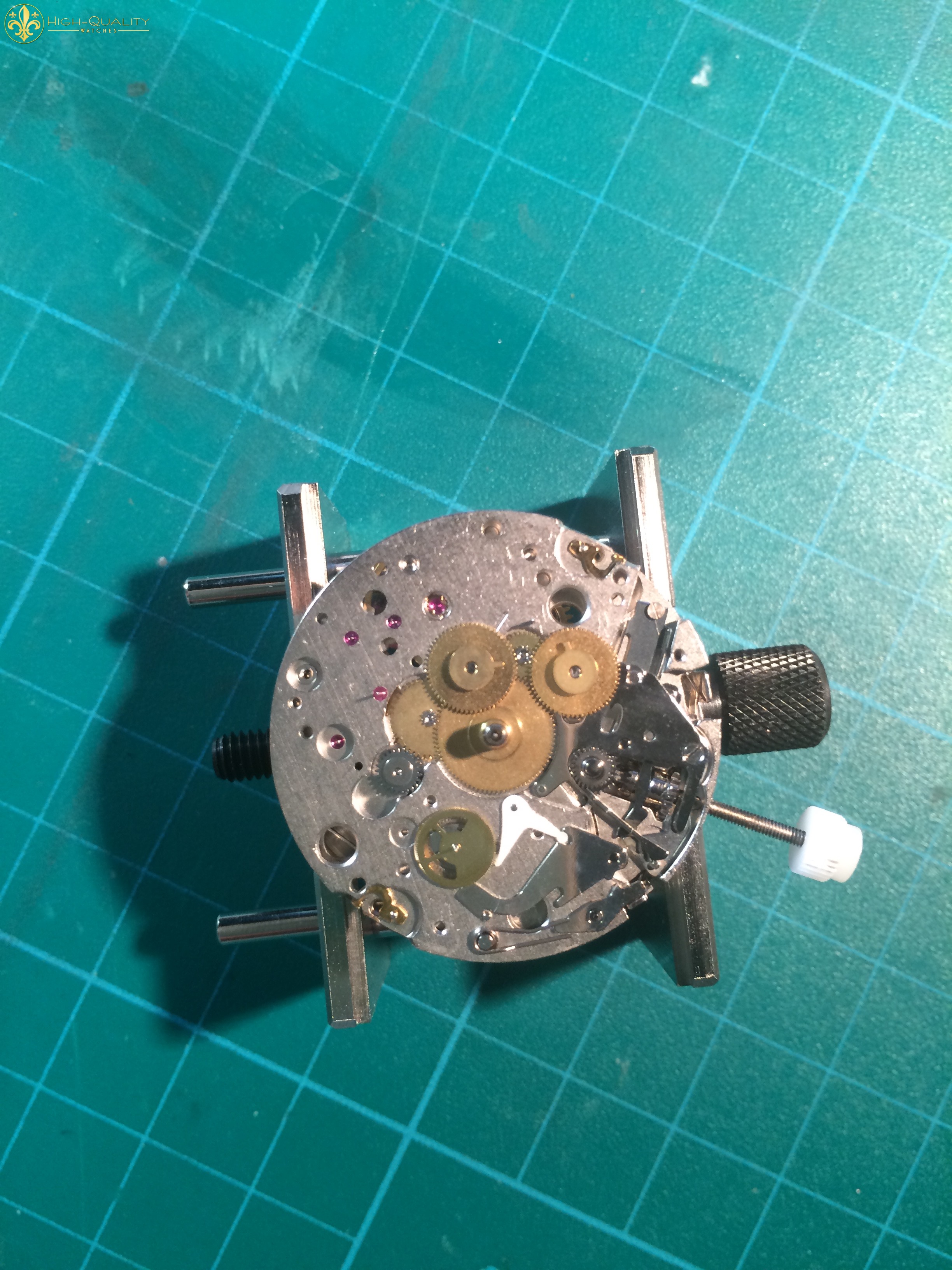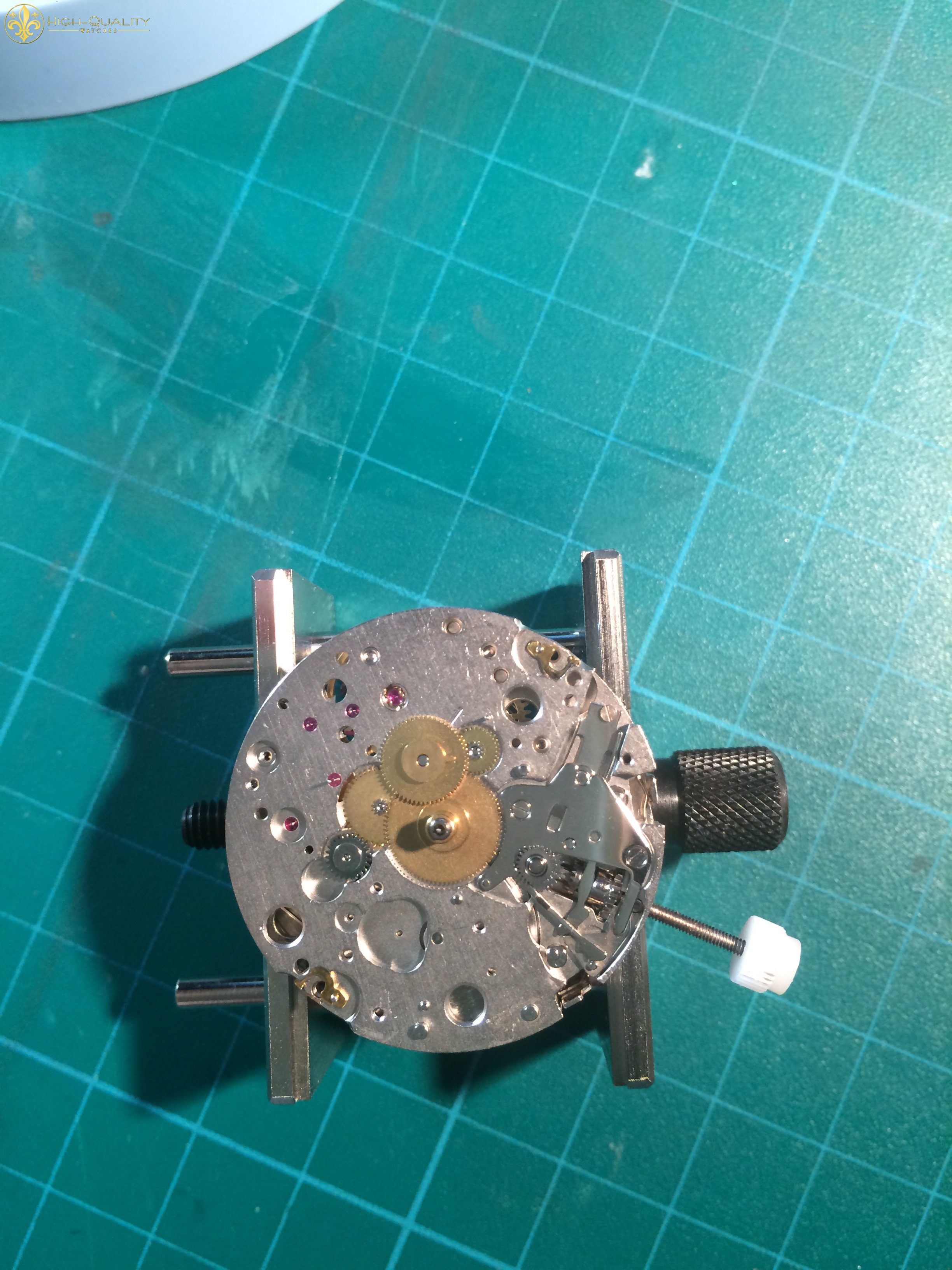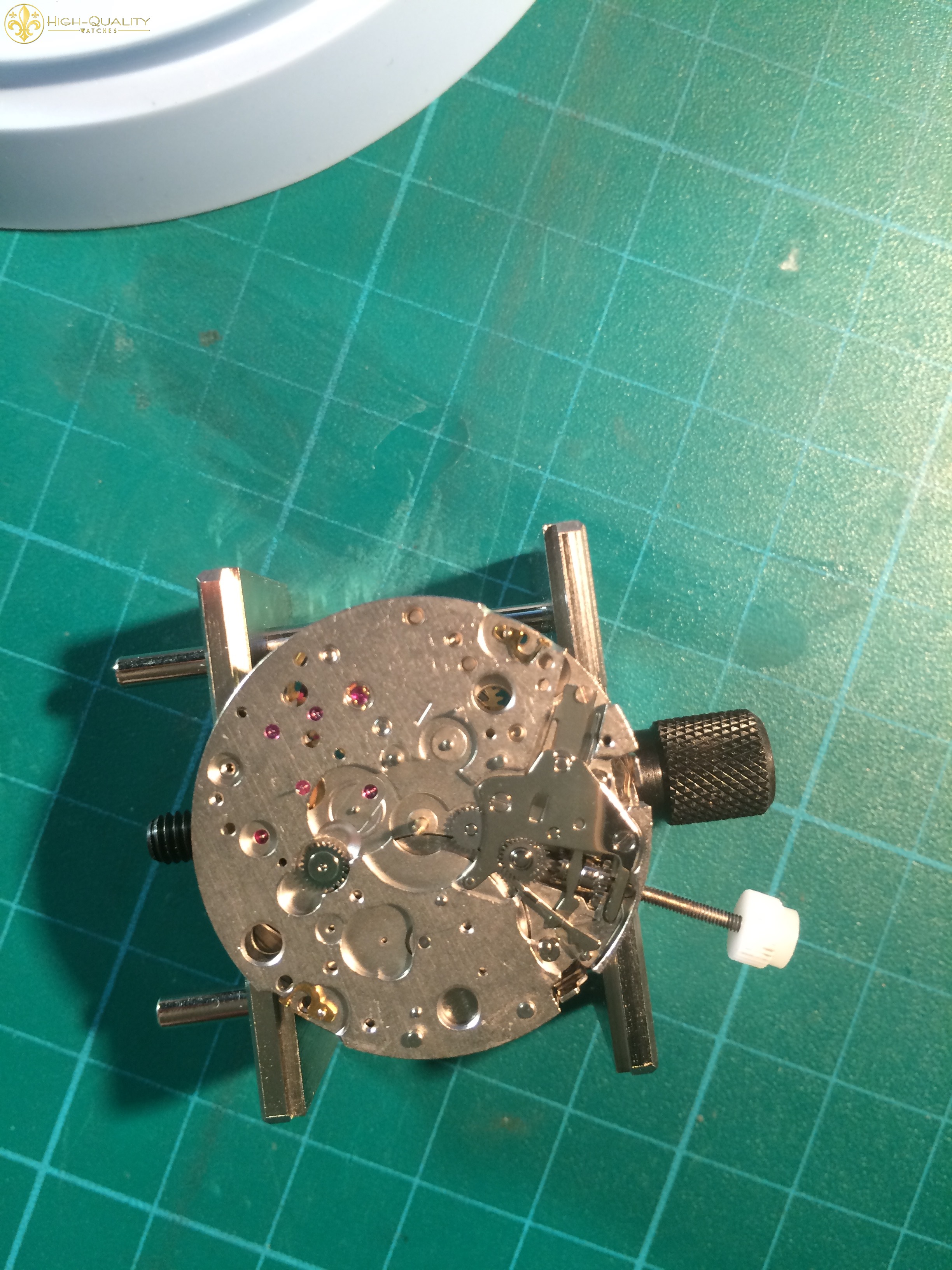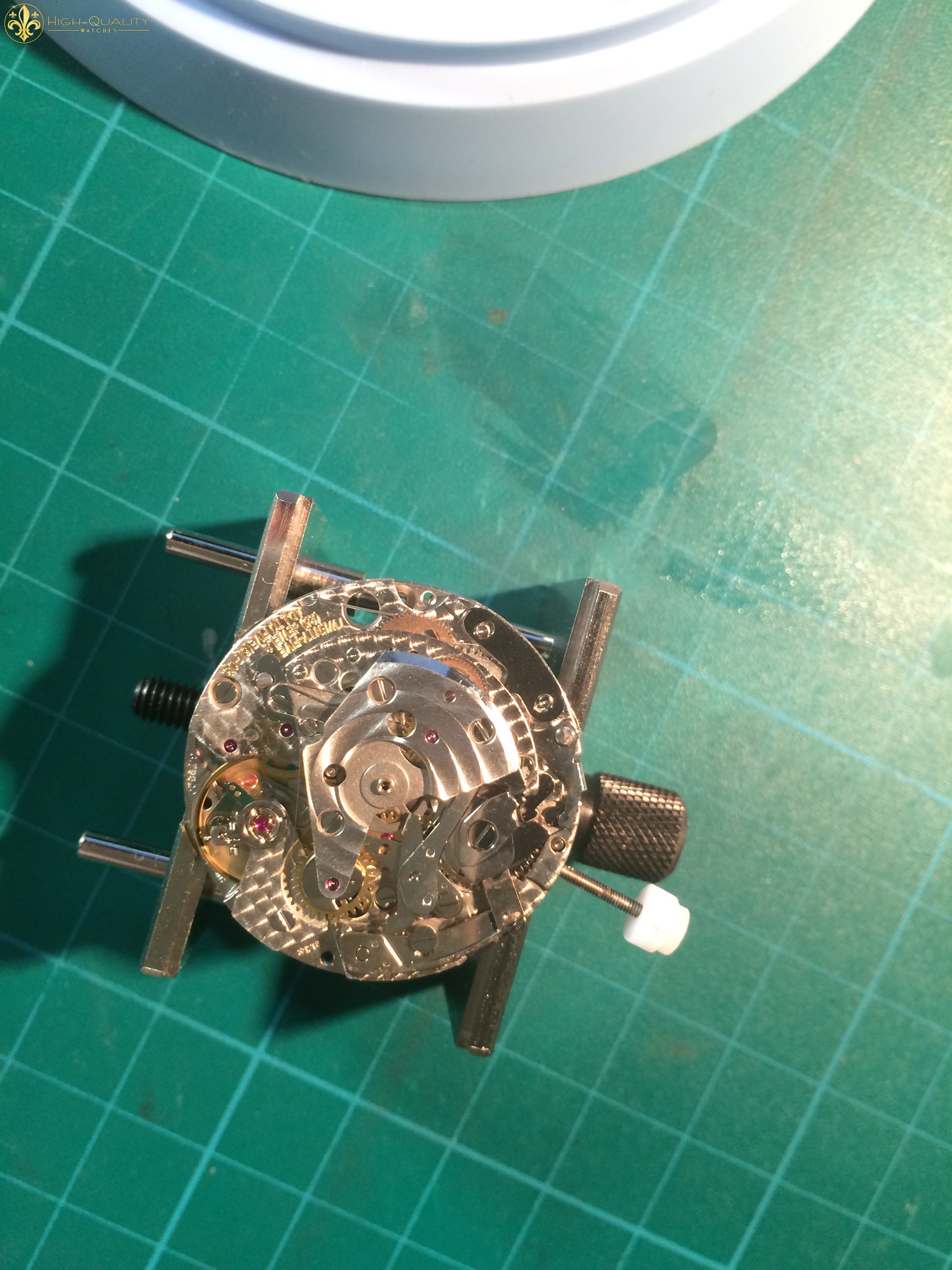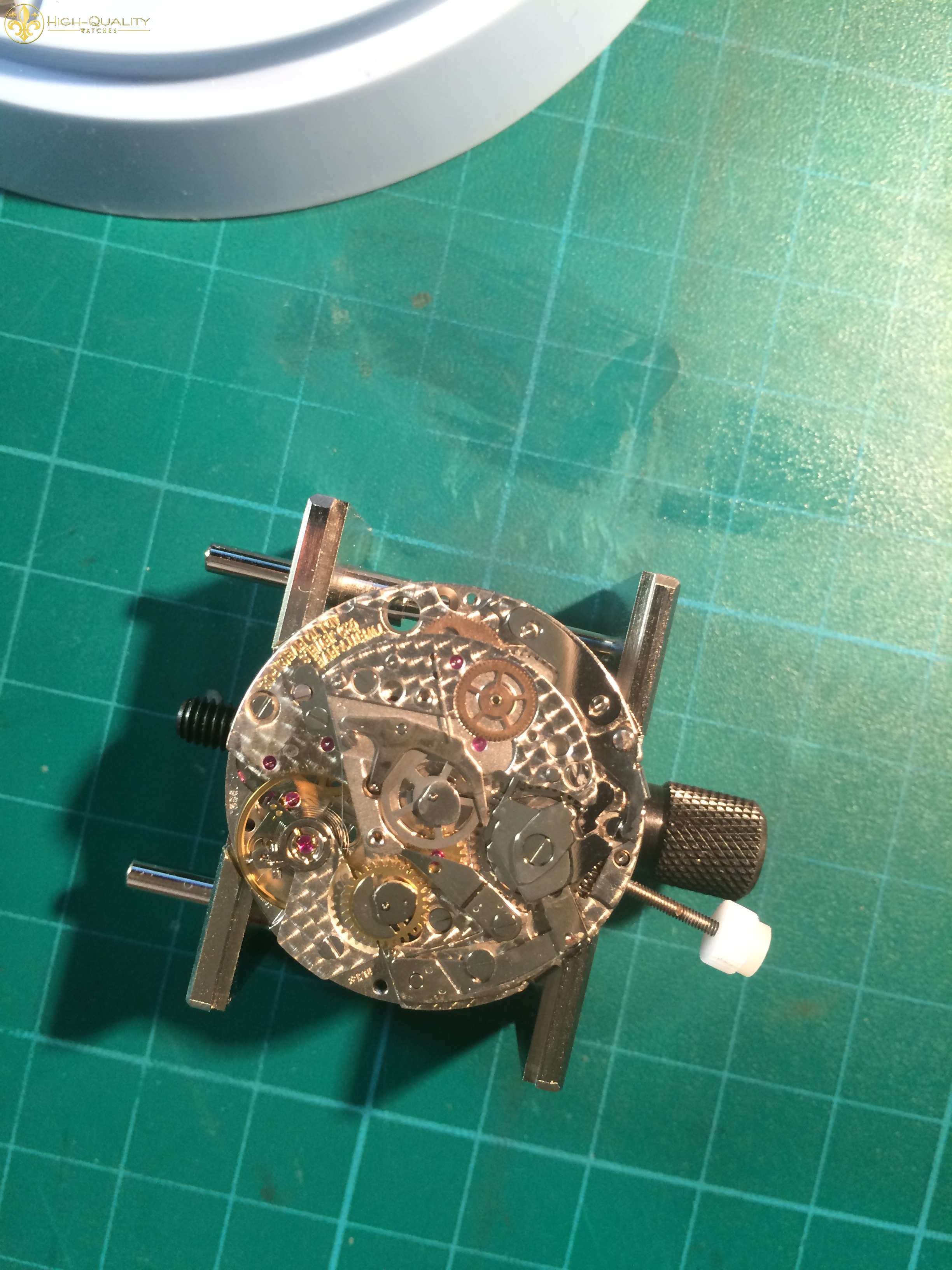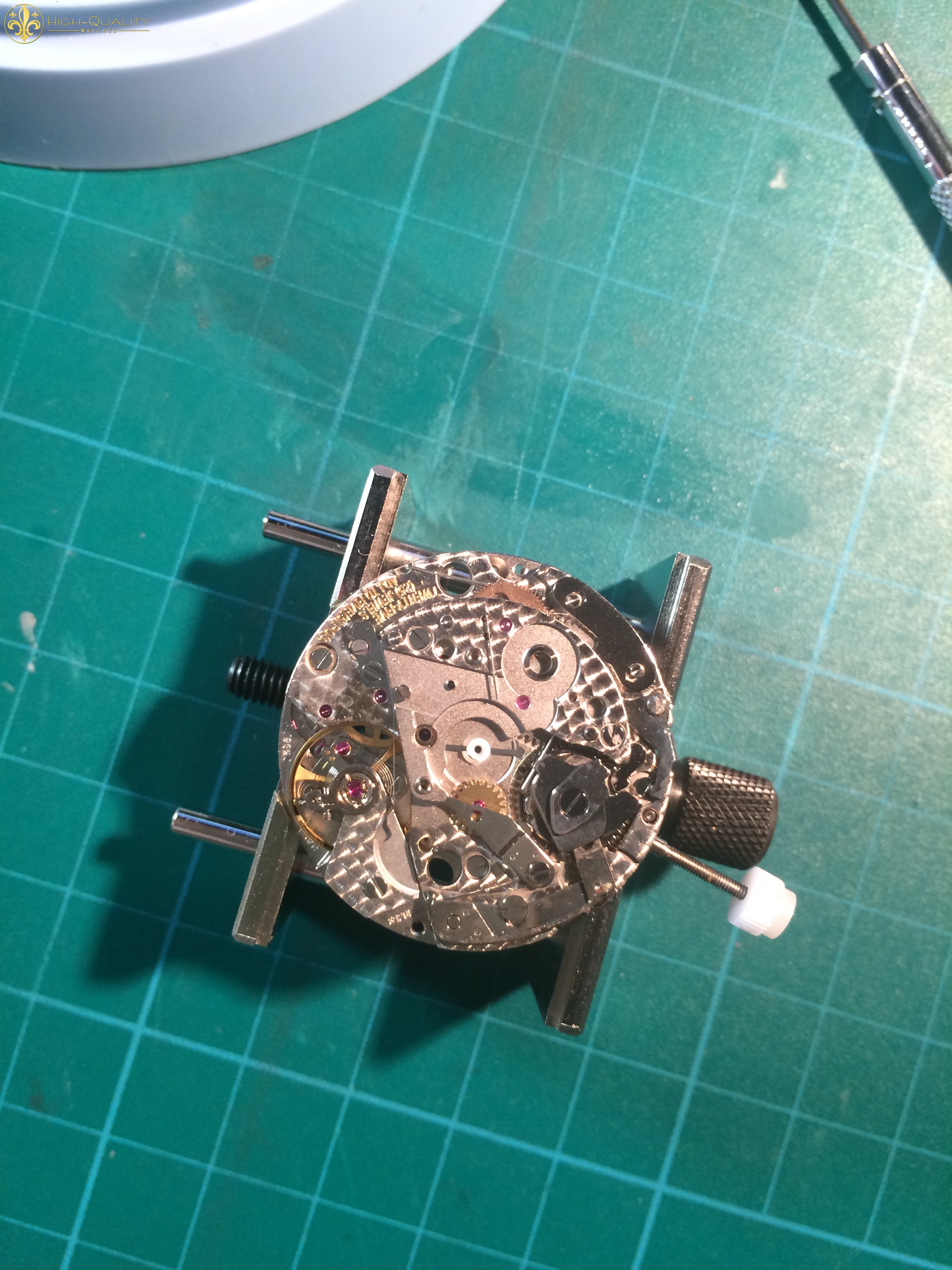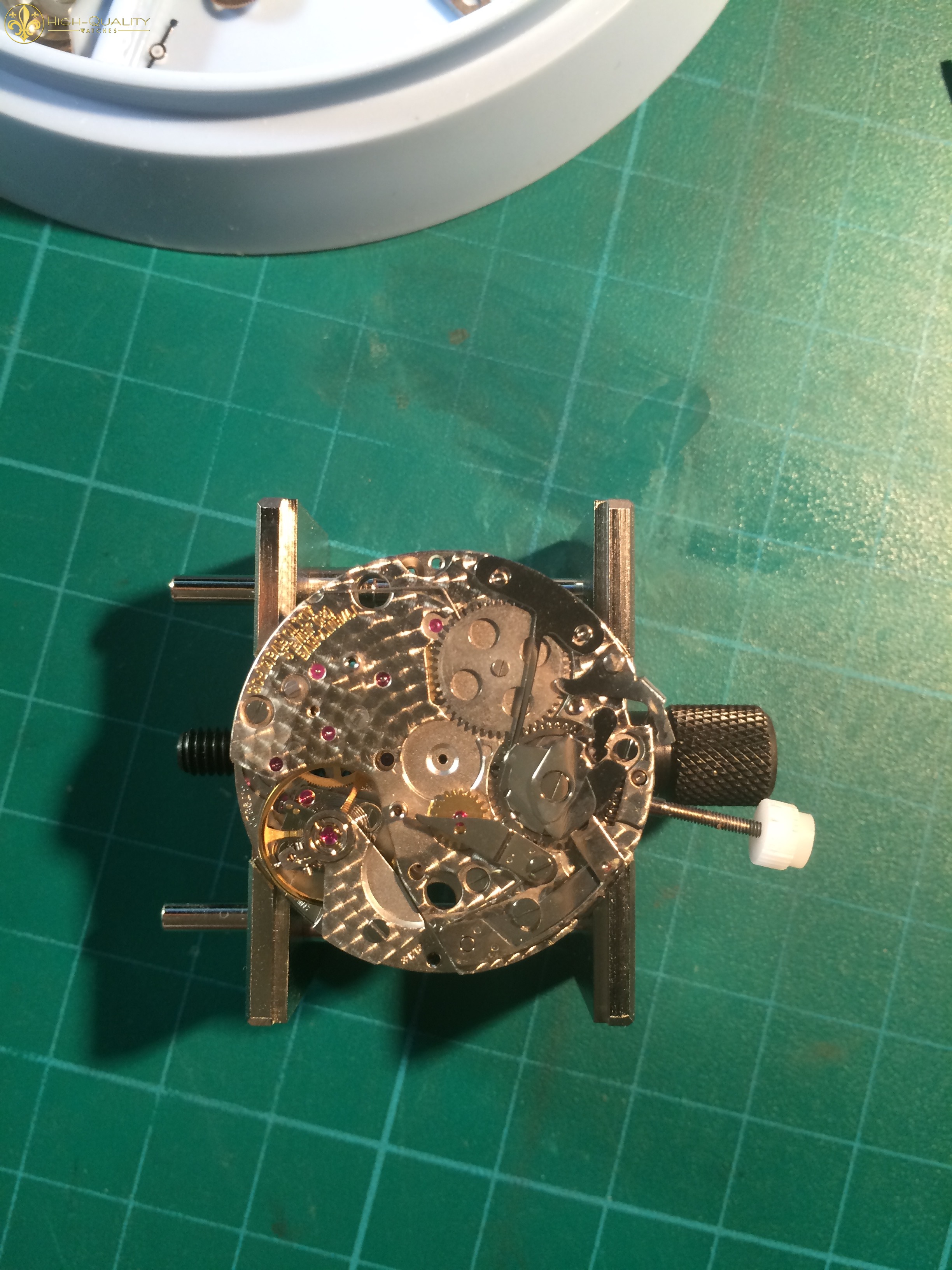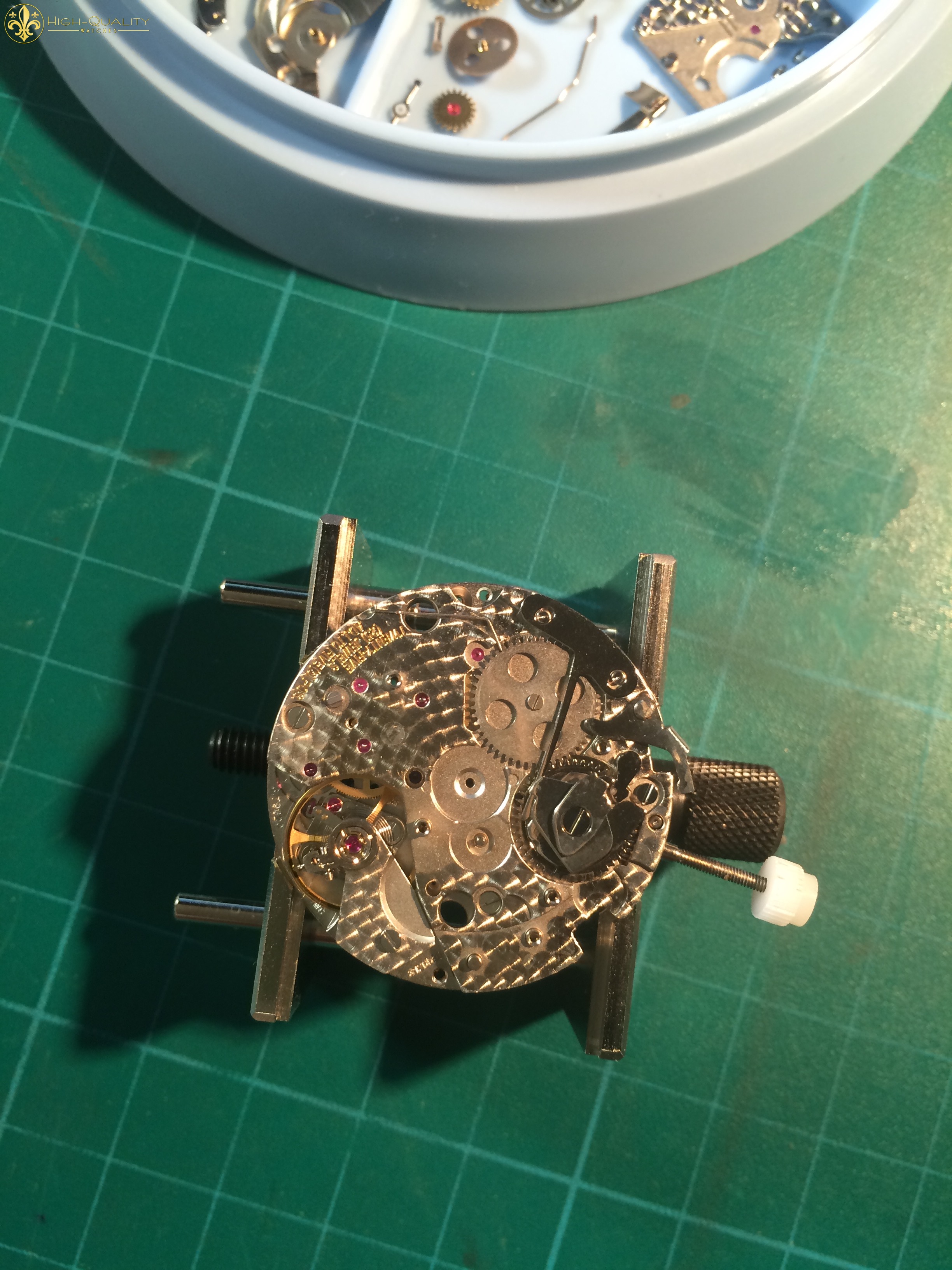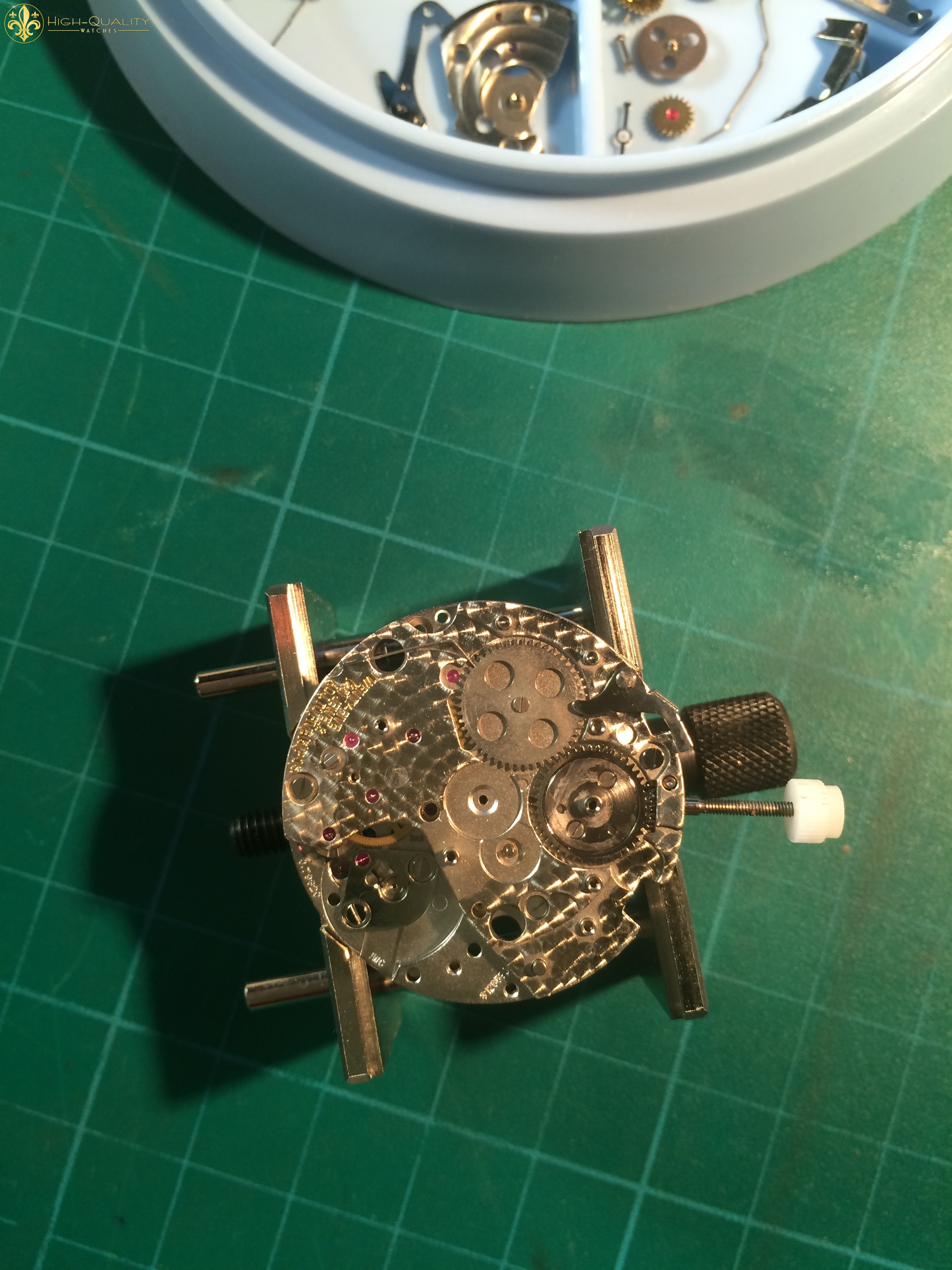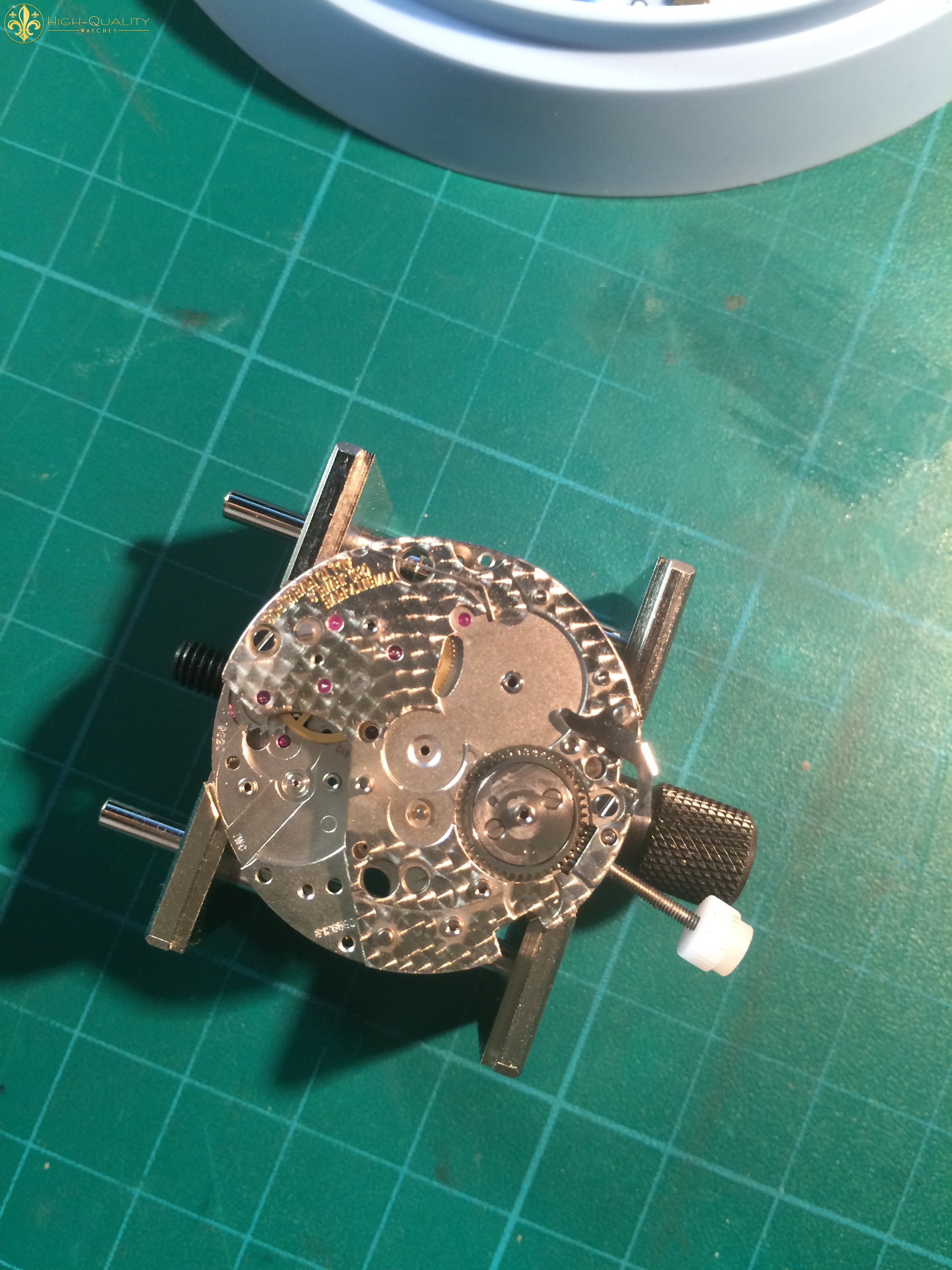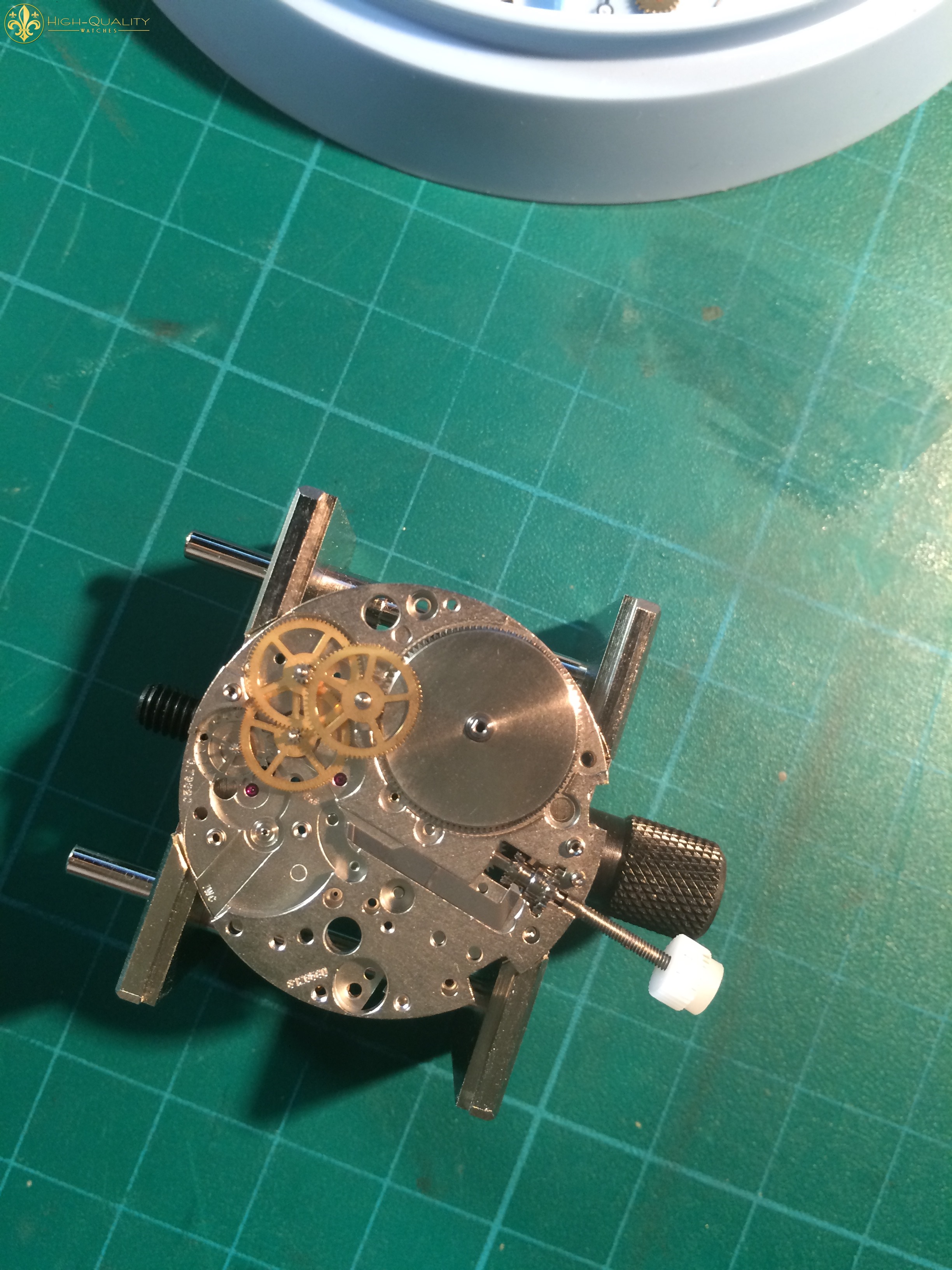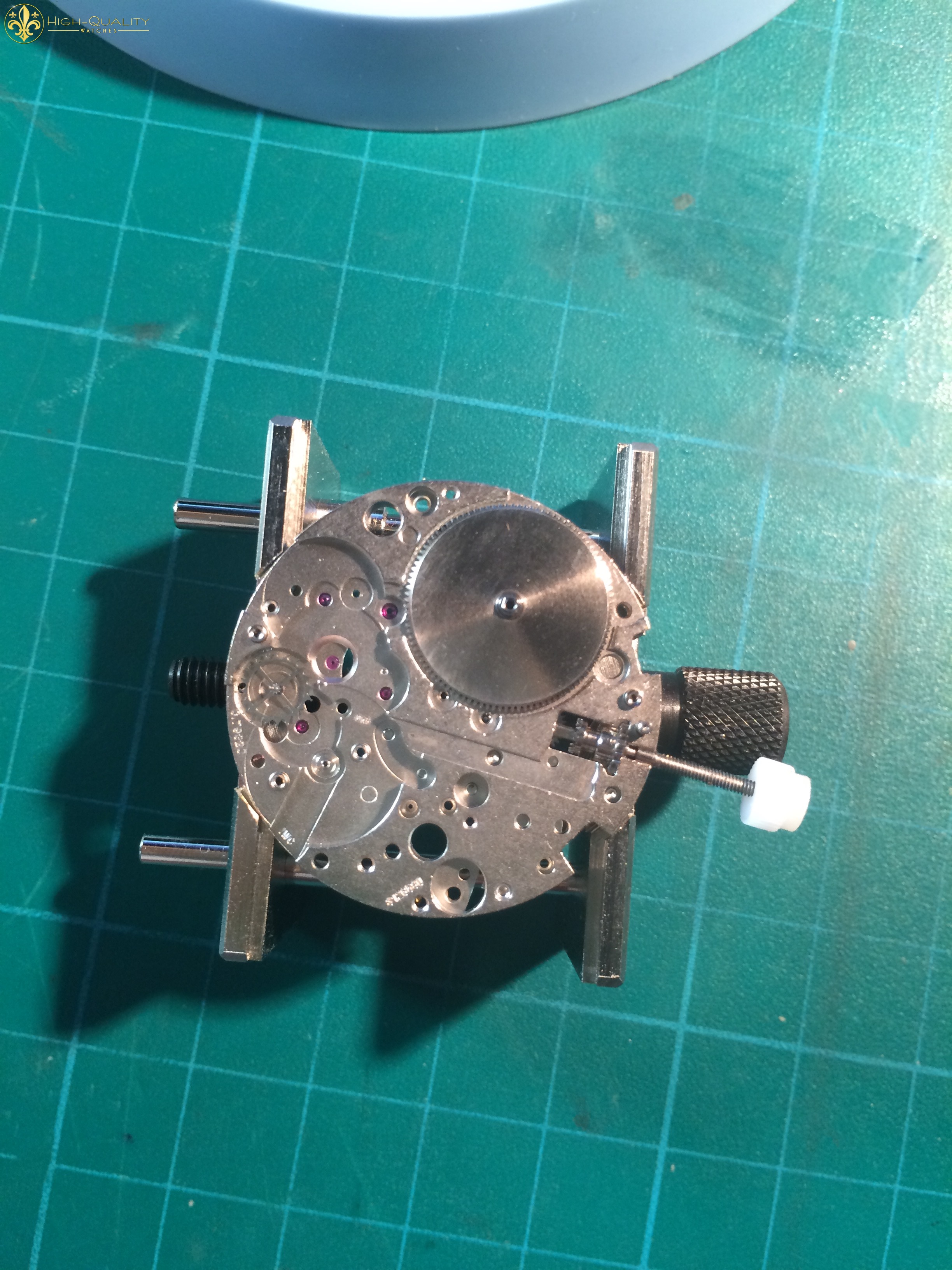 Some time later, we have a lot of parts which must be cleaned.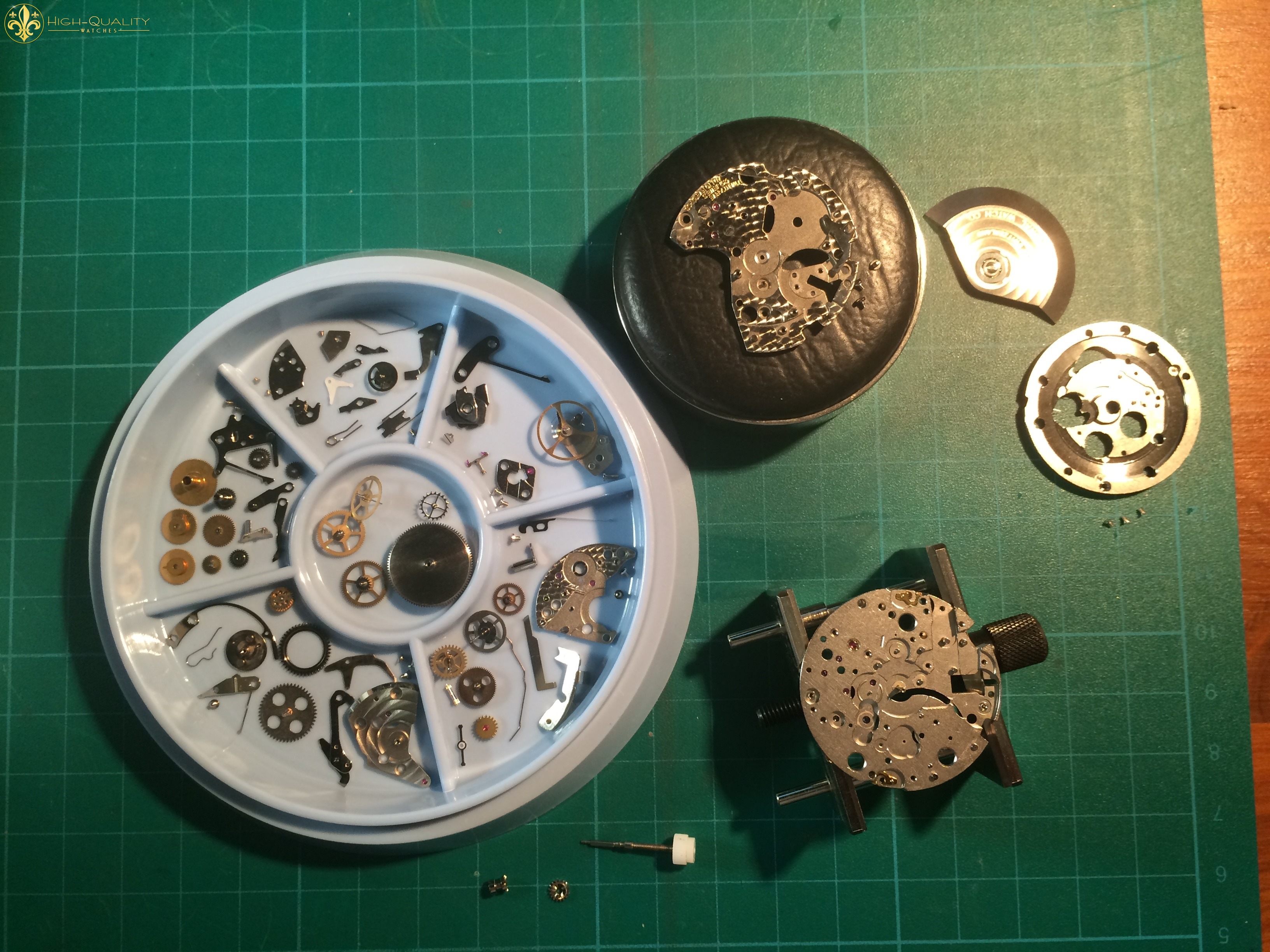 Then we do the same procedure backward. All parts are checked and replaced if necessary. Lubricate the movement if using 4/5 fine oils and greases, and double check the escapement.
After the Reassemble the Movement will be tested how the Timing is. It´s ok but not Perfect.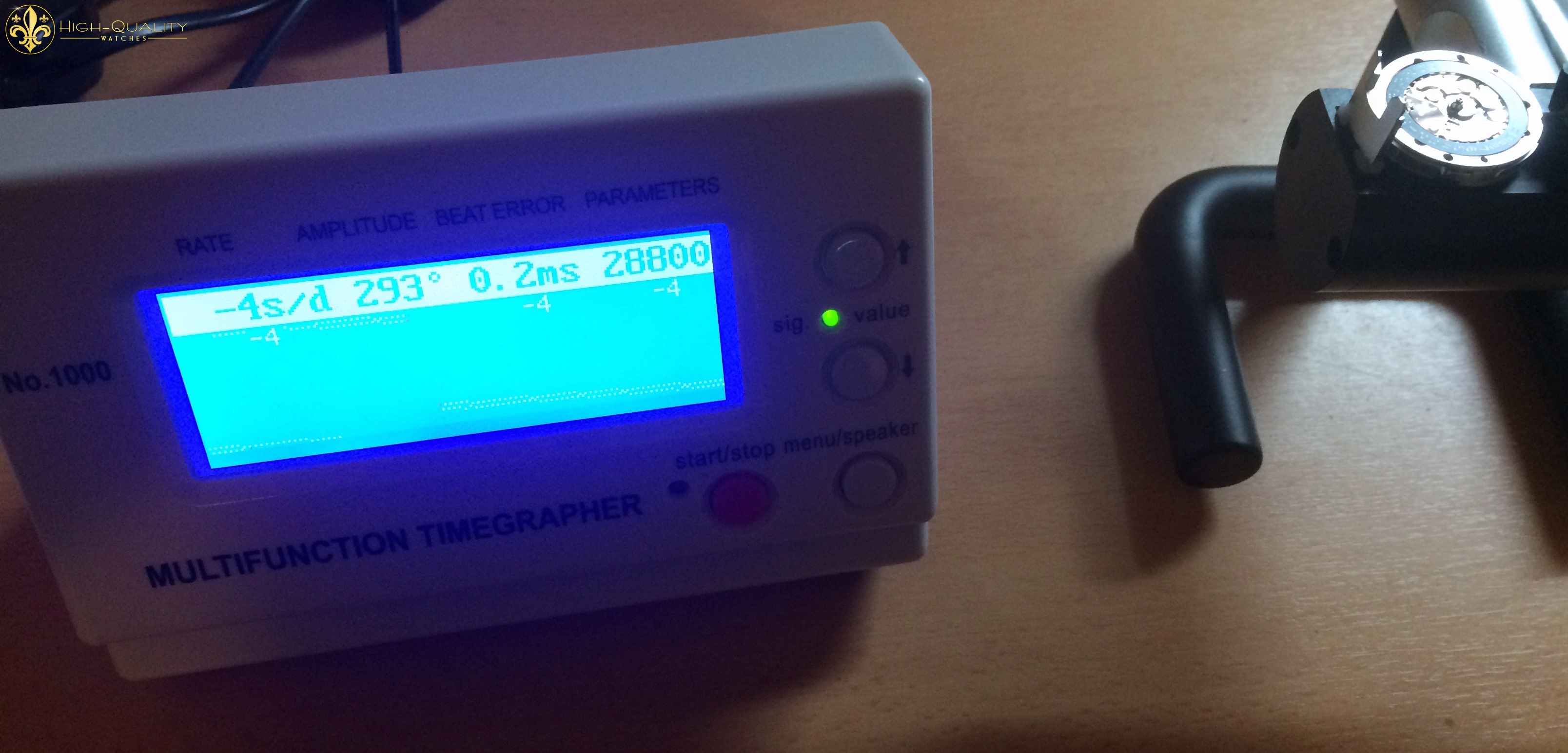 After the Regulation the Movement runs Perfect again.