Full Teardown Service of an Rolex3135 Movement
Here we see a brief overview of an Rolex3135 Movement Service.
We get the Movement in from a customer who wanted only revised the Movement and not the complete Watch.
The Movement had absolut no function anymore.

First we Disassemble the Movement Fully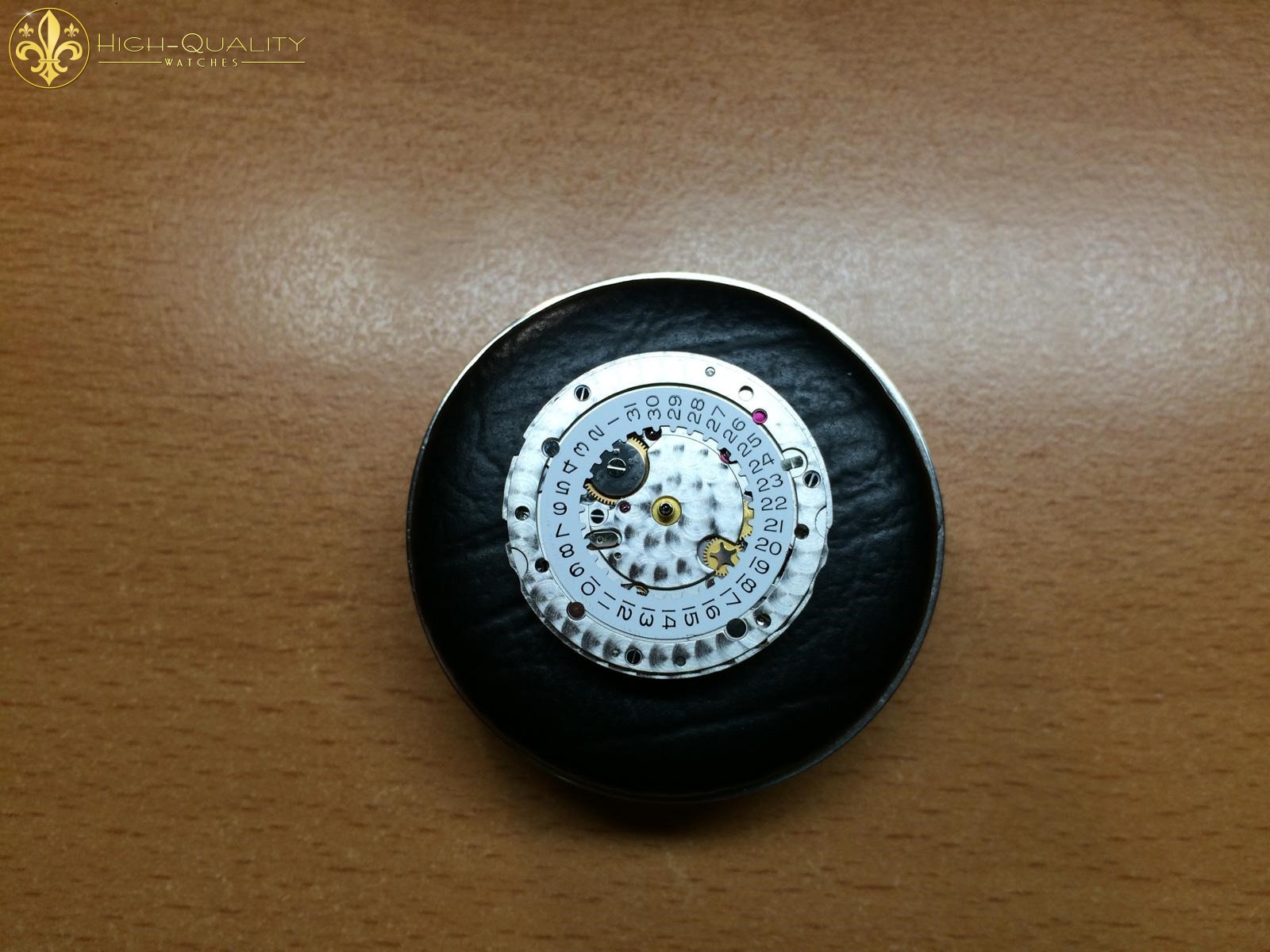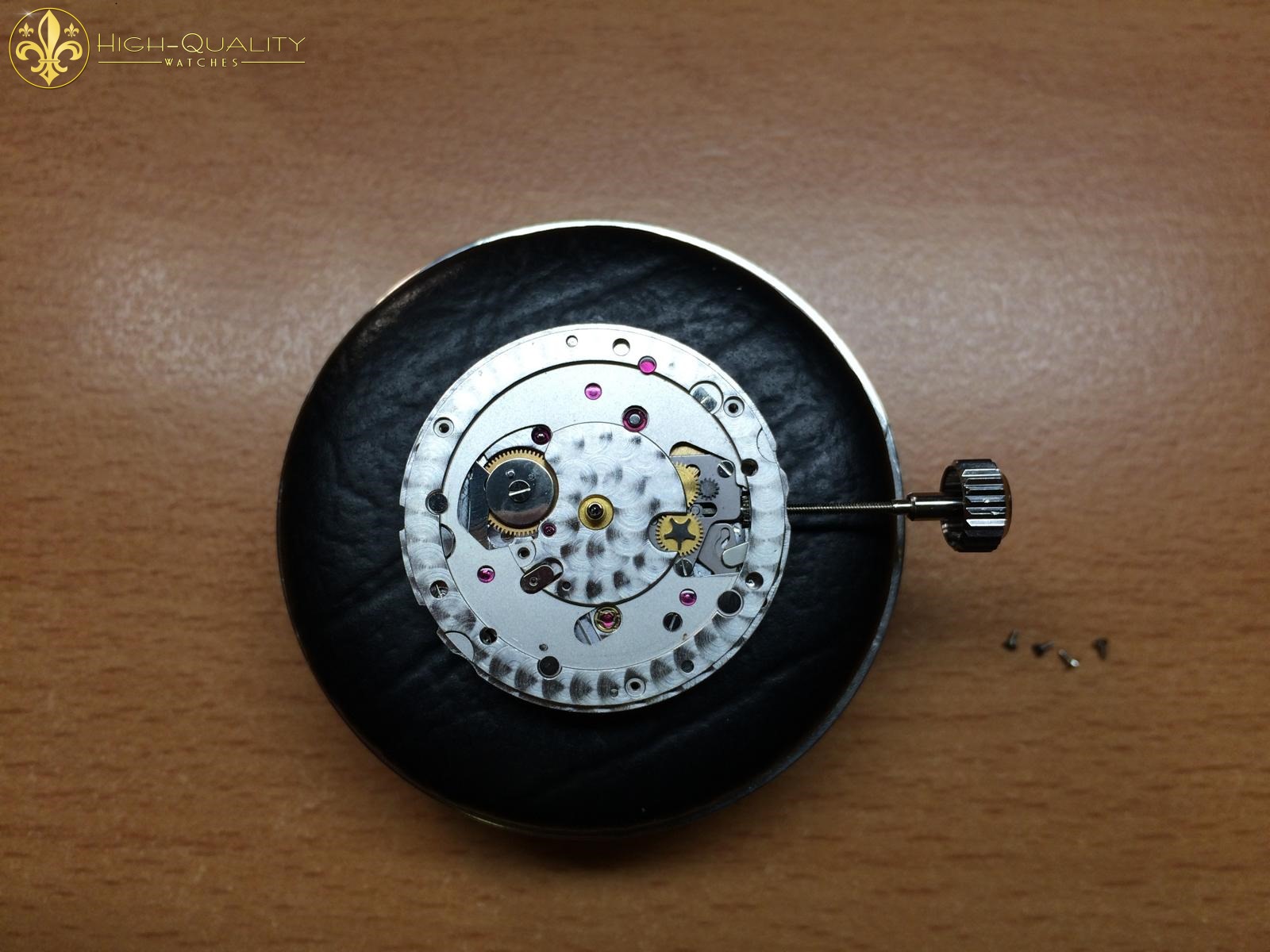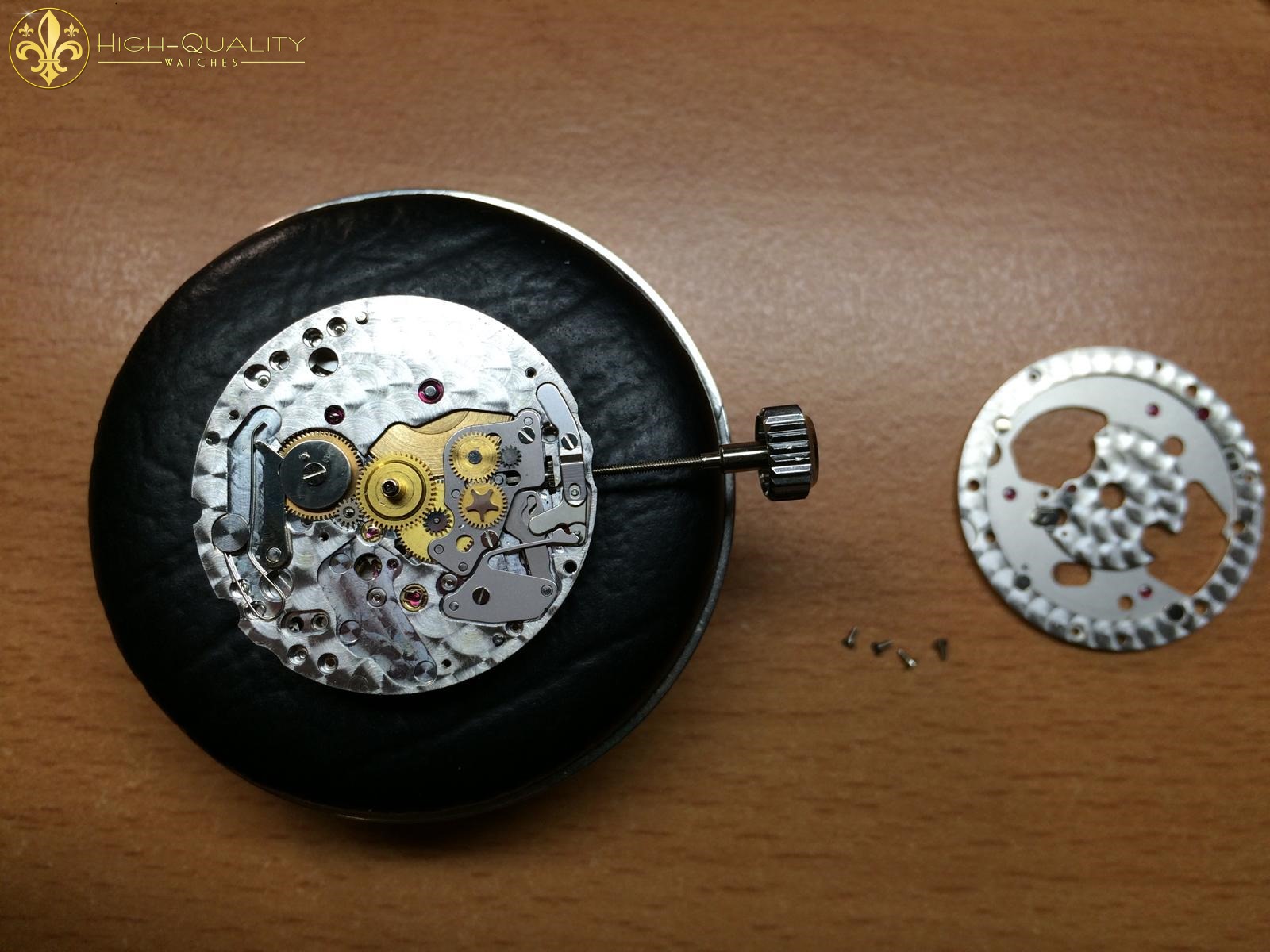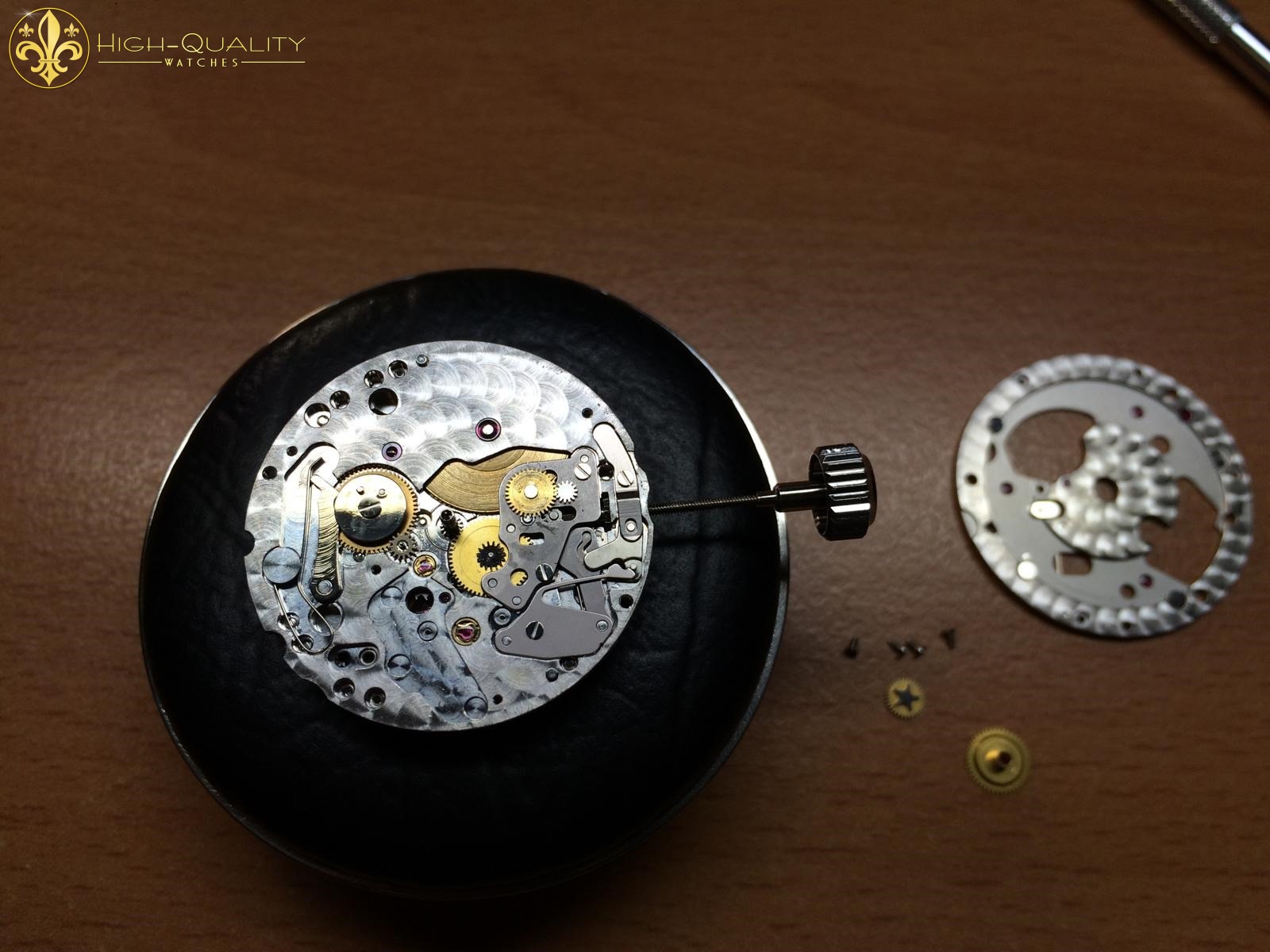 At the Disassemble we found everywhere some little Glass parts or anything like that.
We also see some broken Parts that must be changed.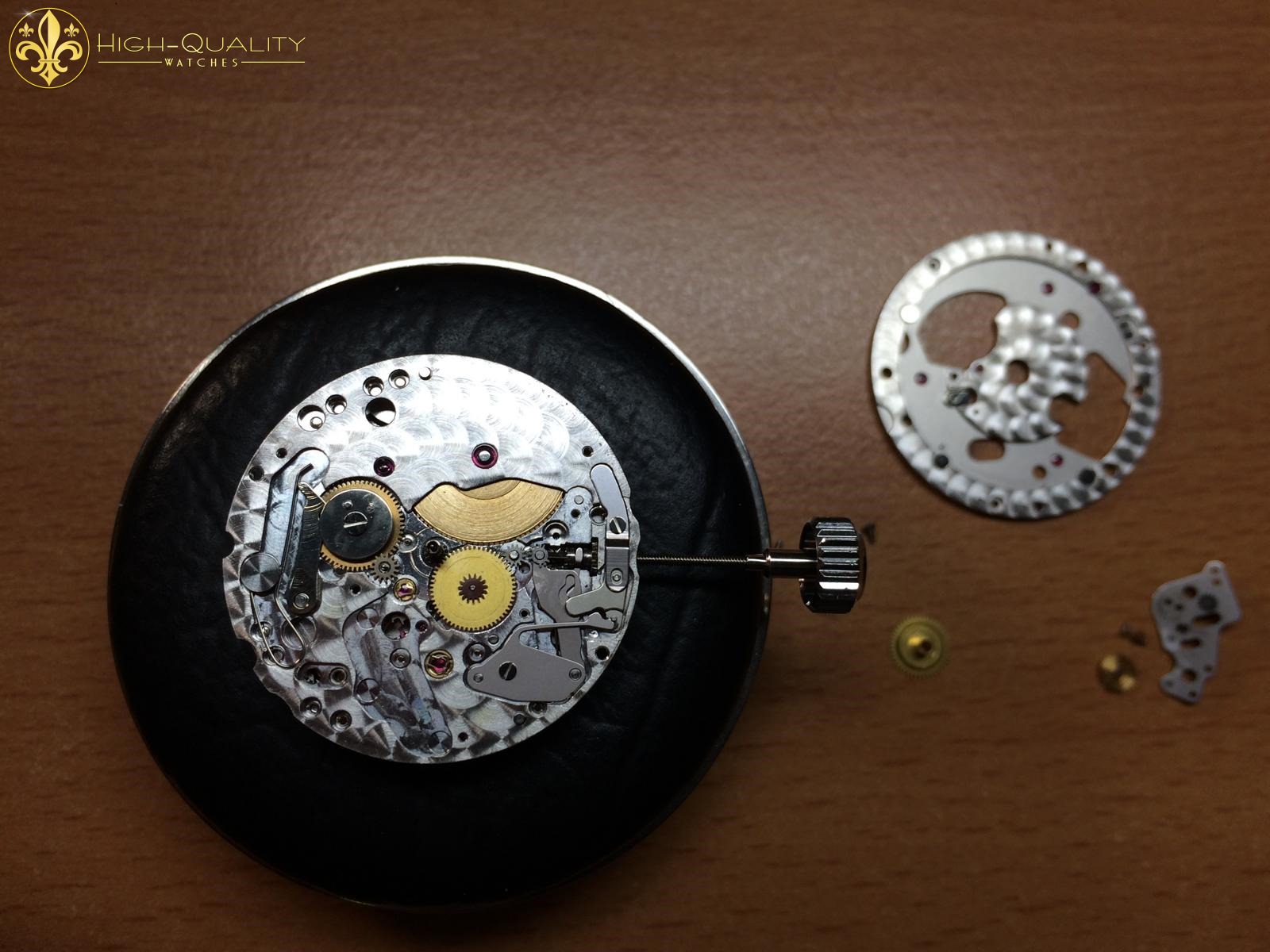 At a closer look at the parts through the microscope, we see the broken parts clearly.
These must be exchanged with new Rolex Spare Parts.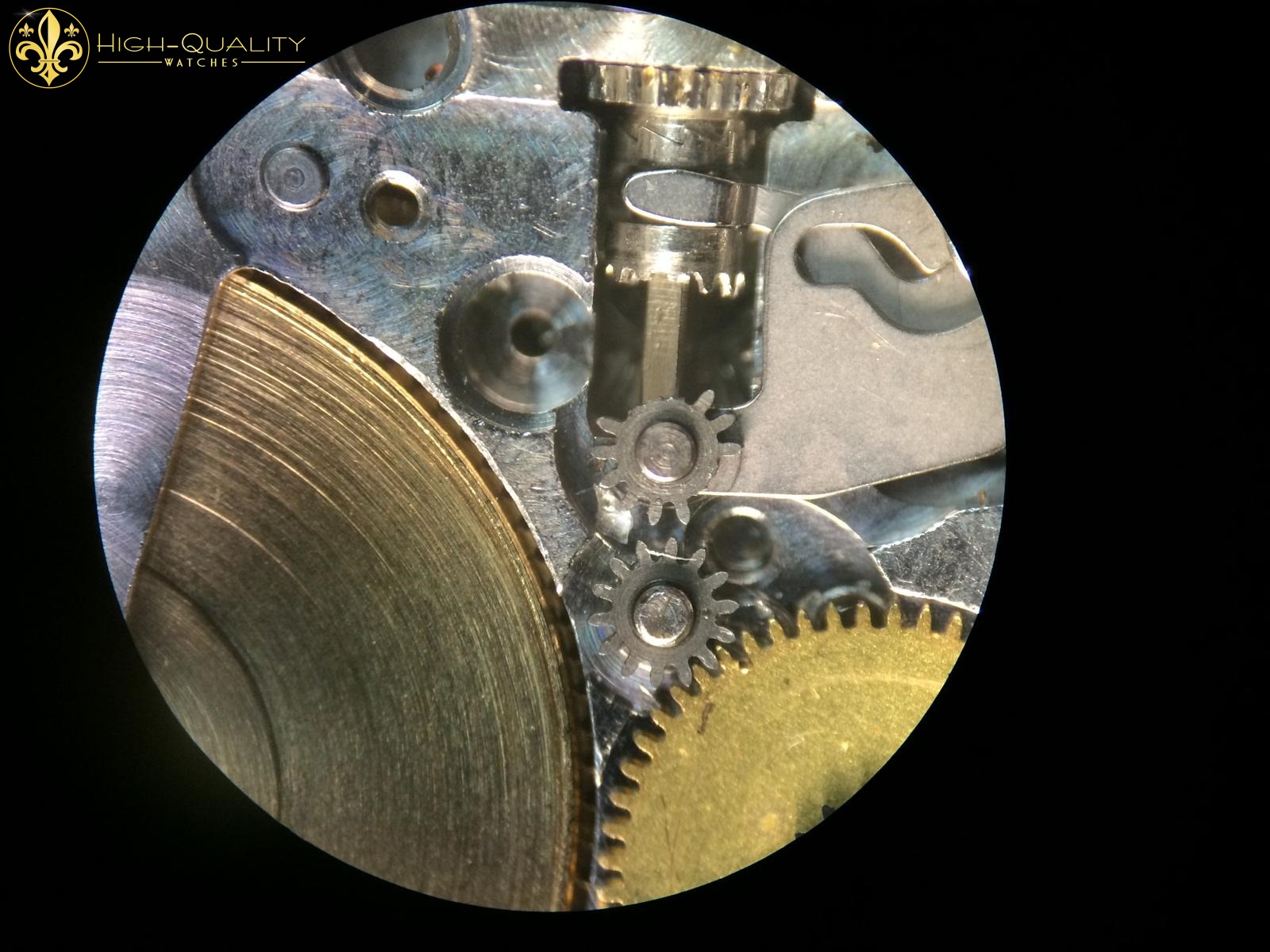 And go on with Disassemble.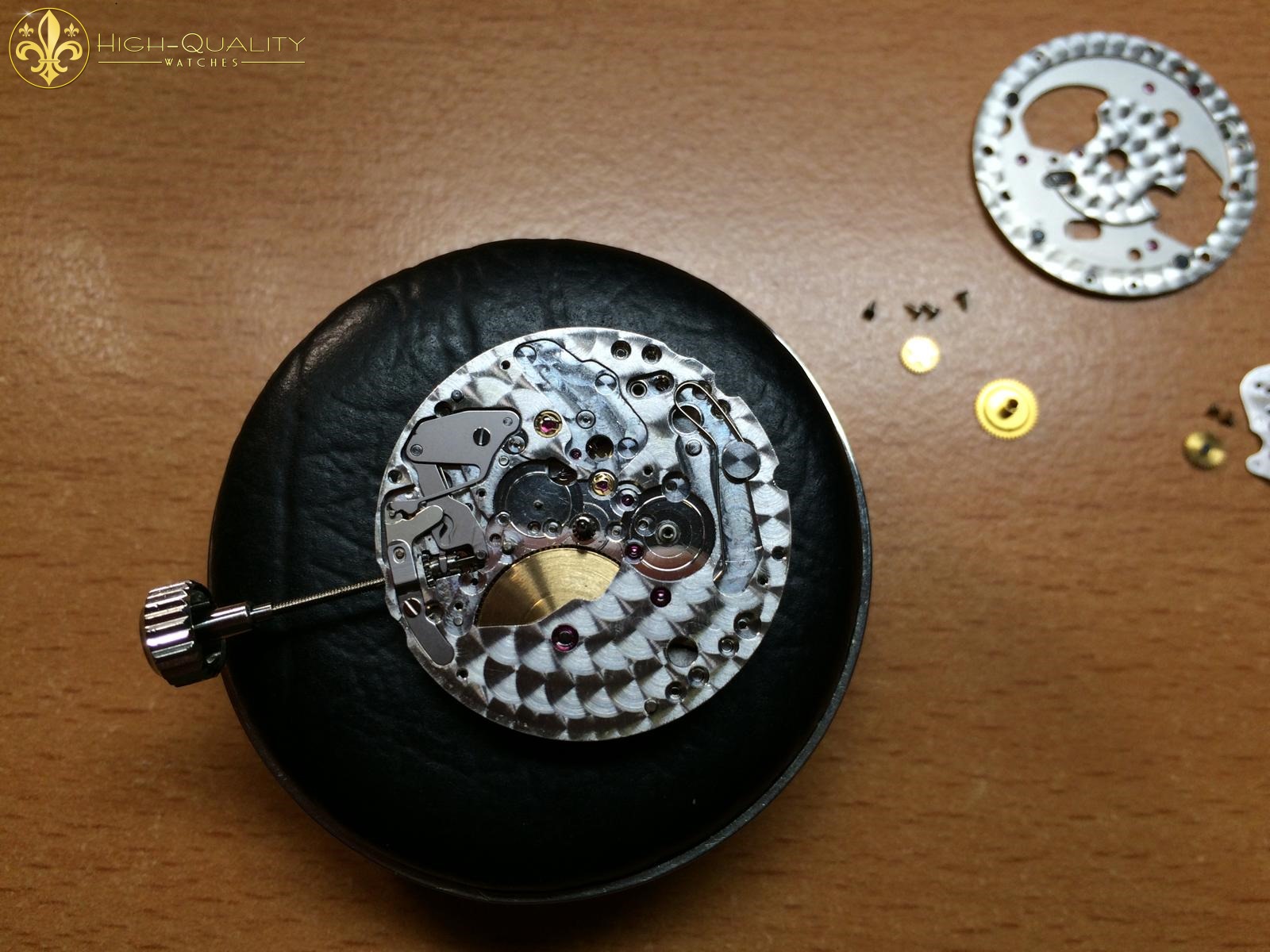 And now we come to the Backside of the Movement.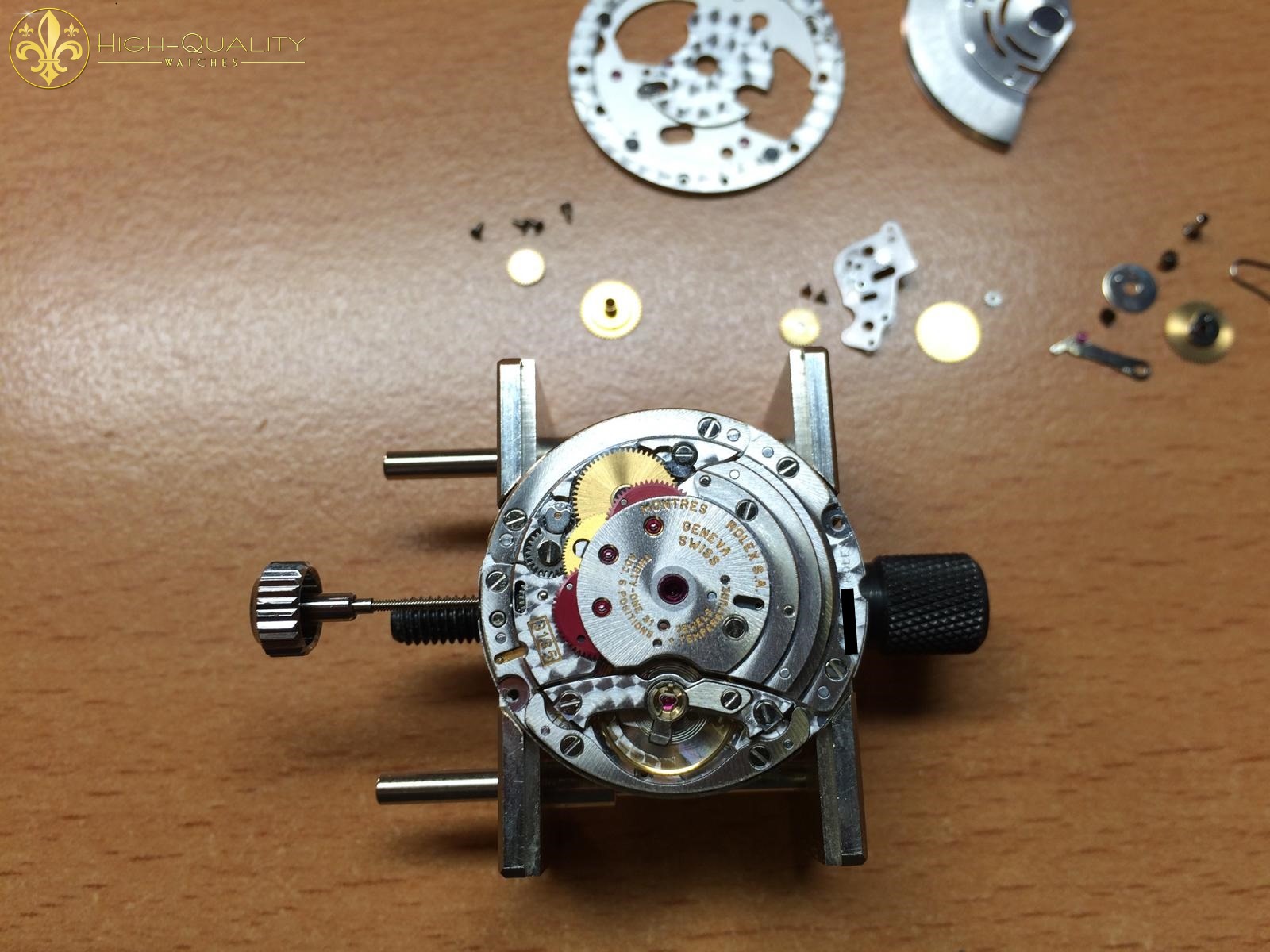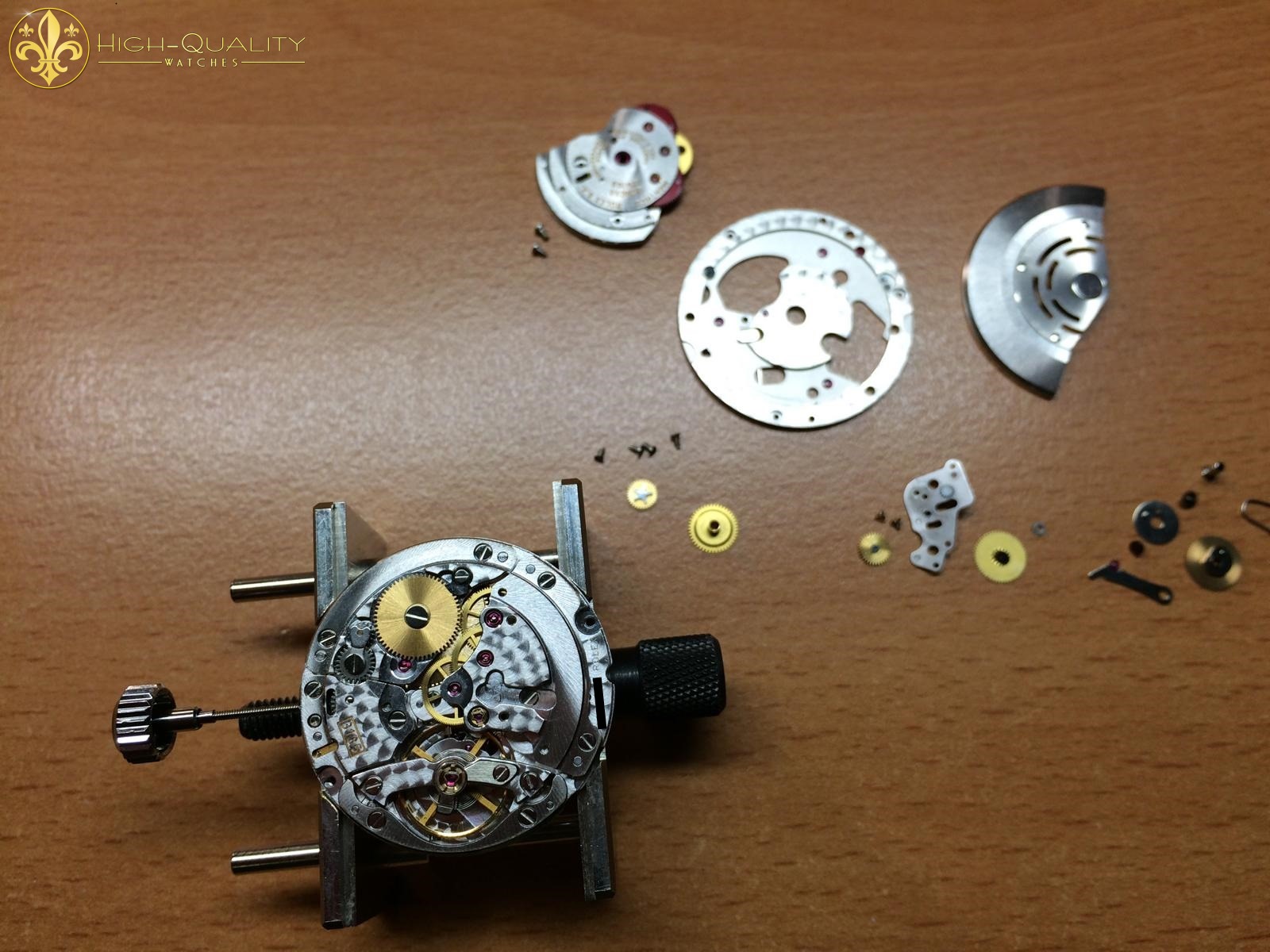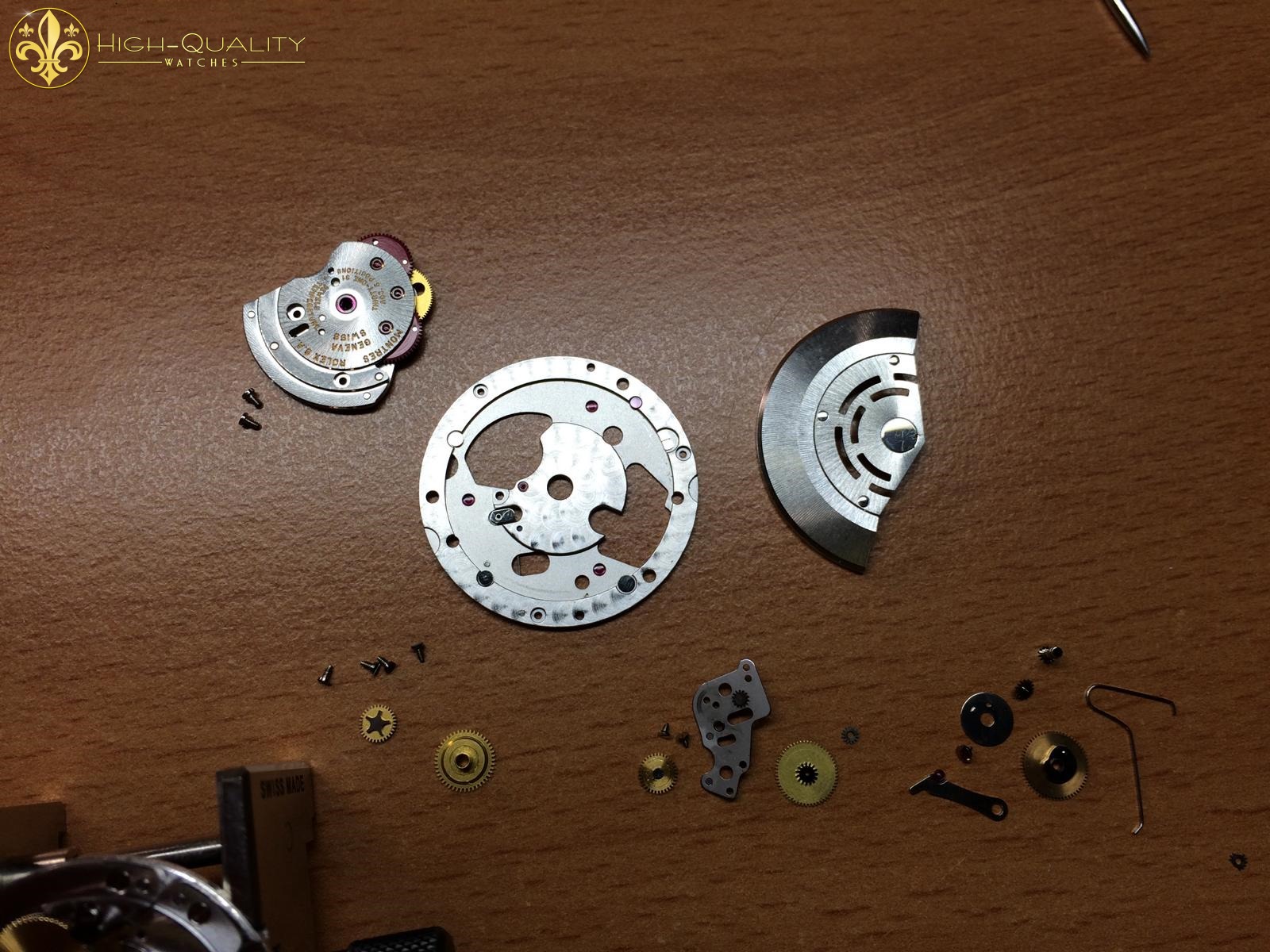 And Disassemble the Rotor mechanism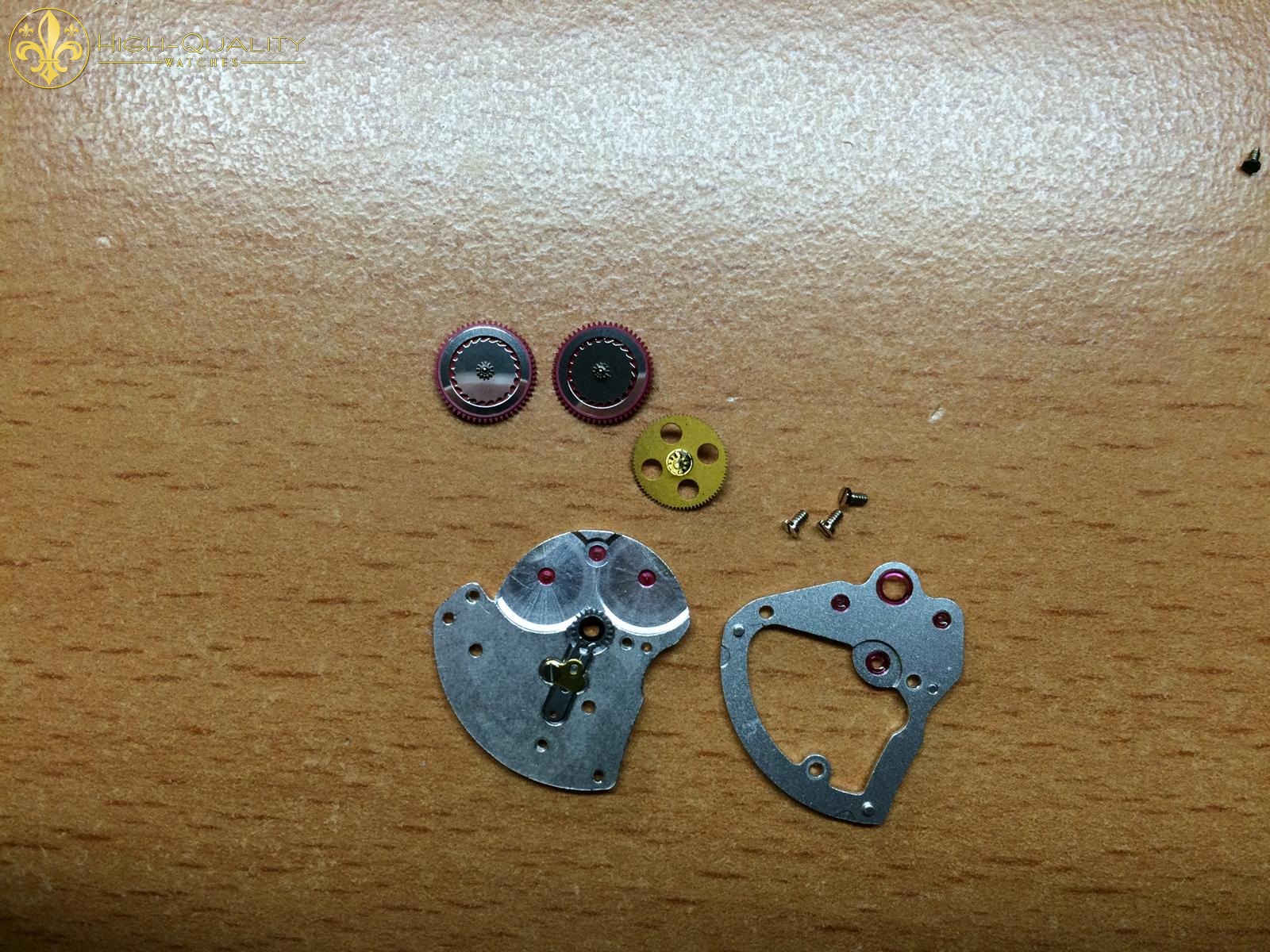 Remove of the Balance complete with bridge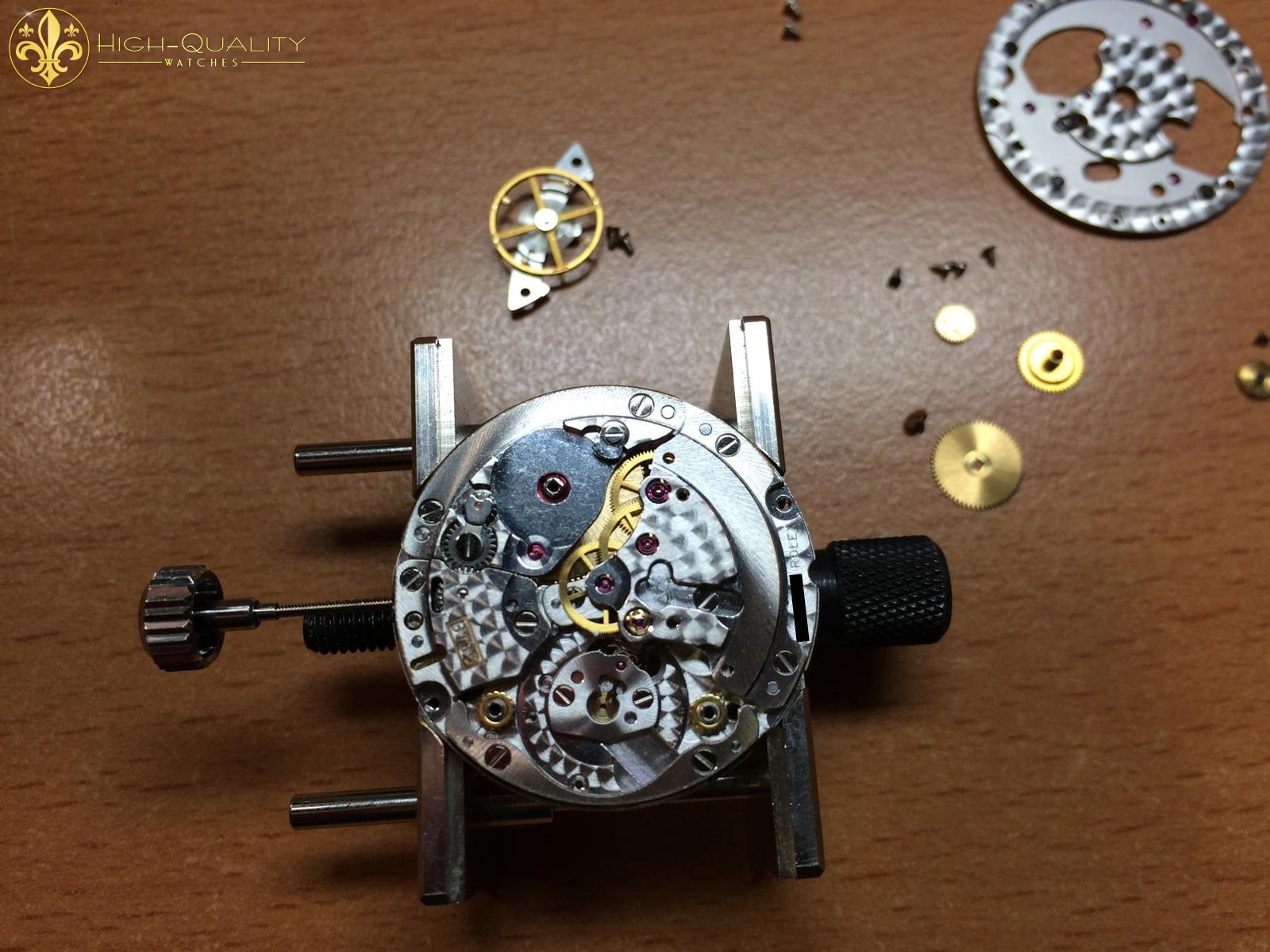 The Balance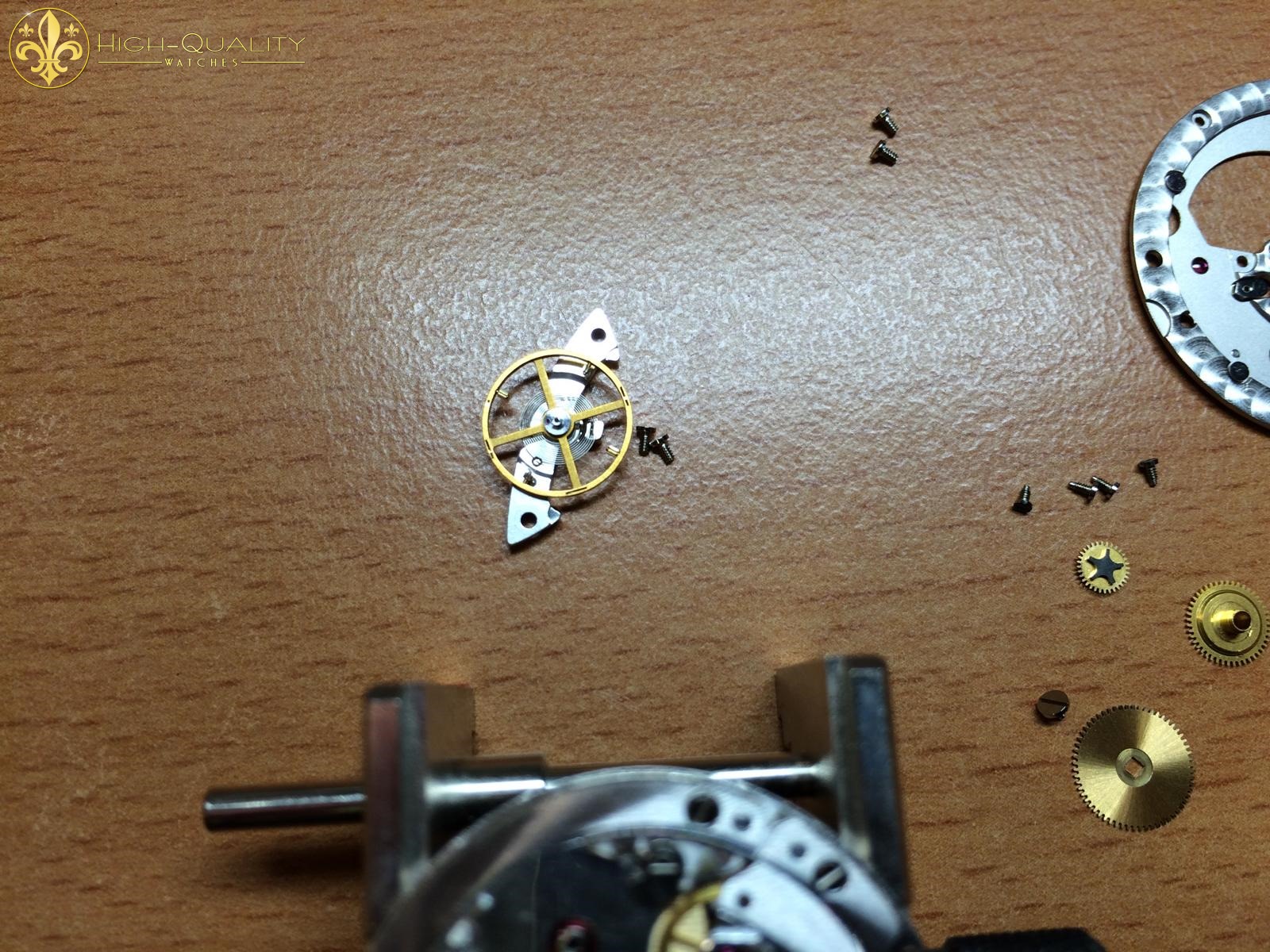 And go on with the Disassemble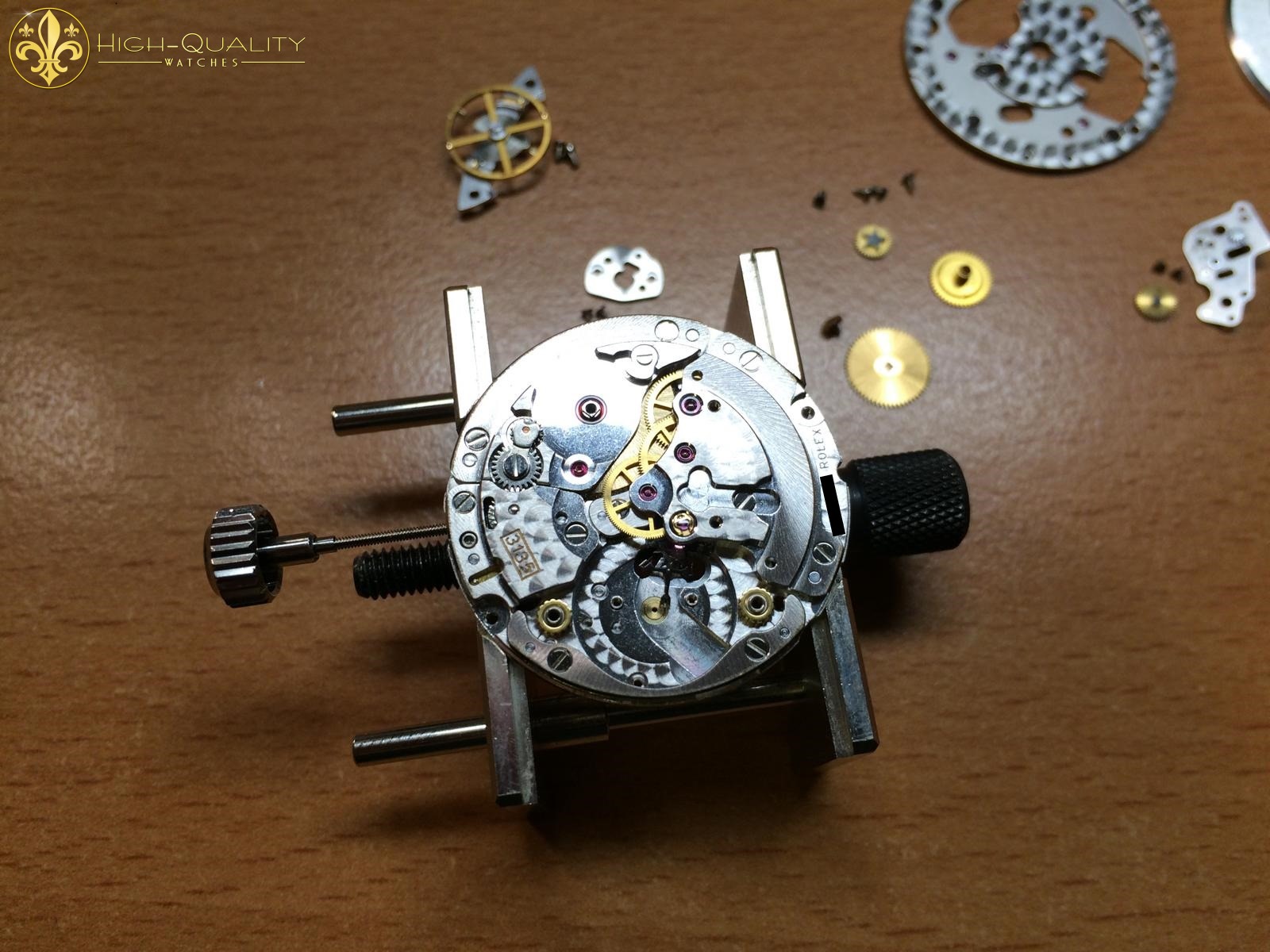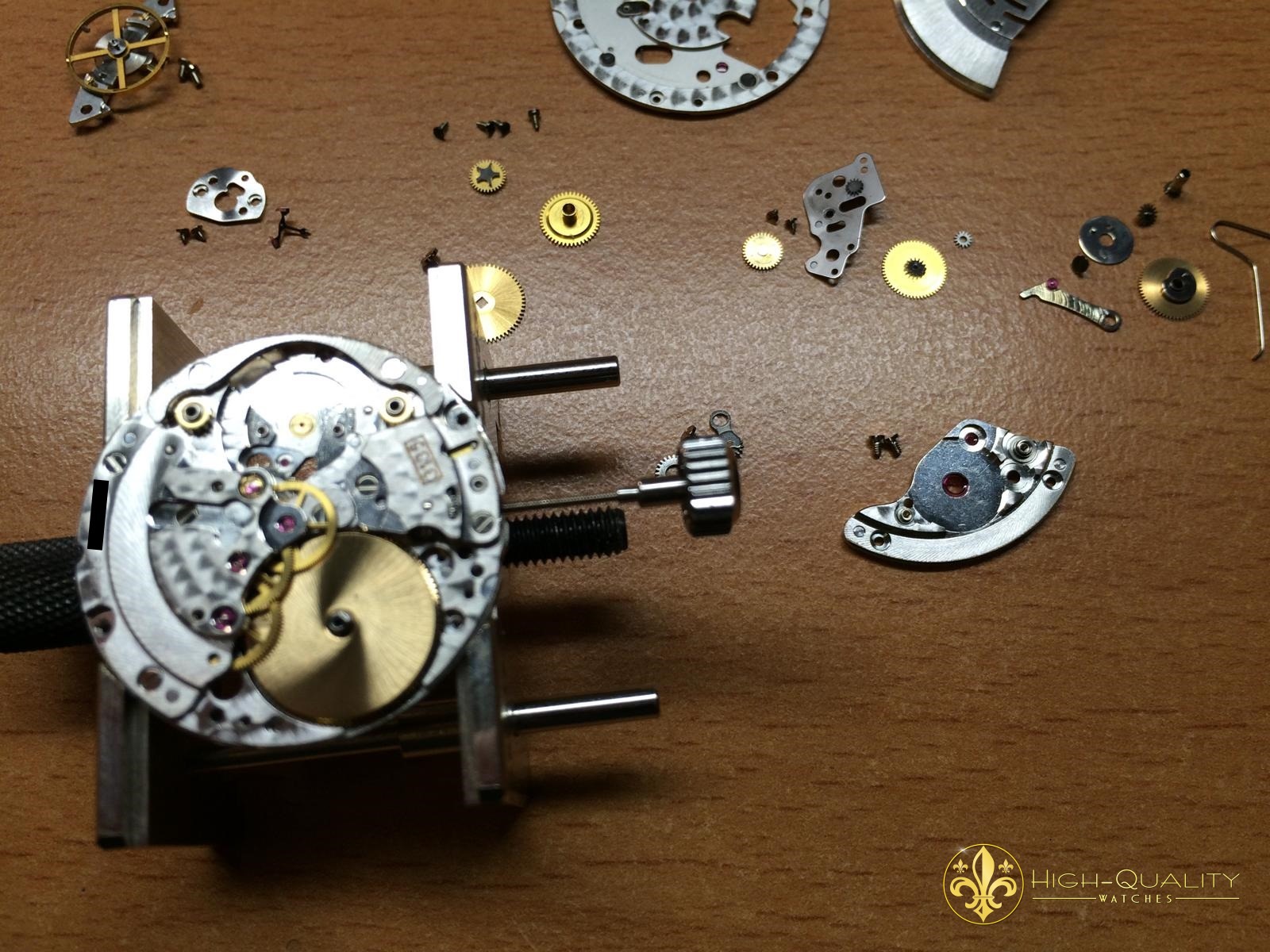 Remove of the train wheels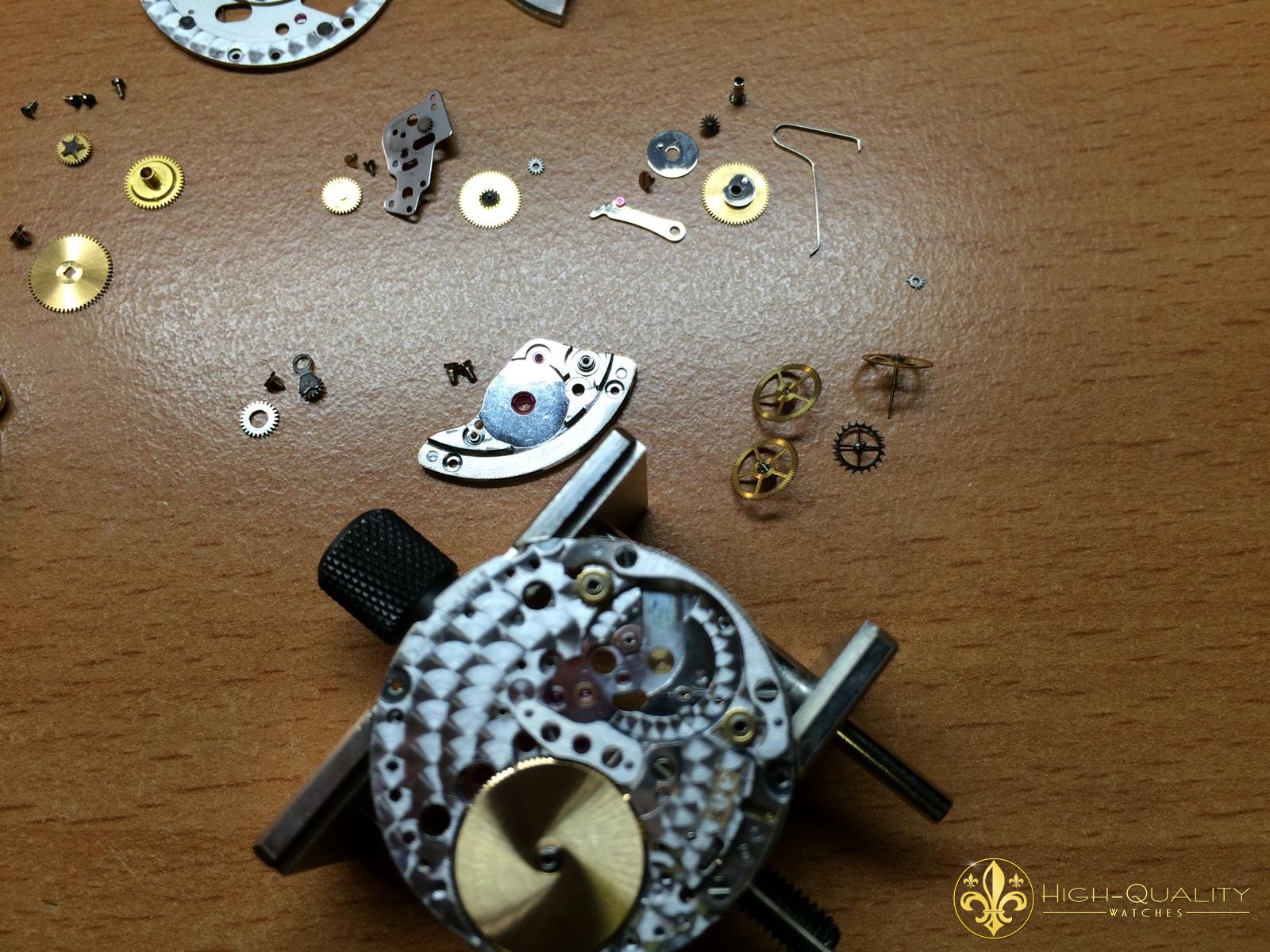 Movement is close to be complete Disassembed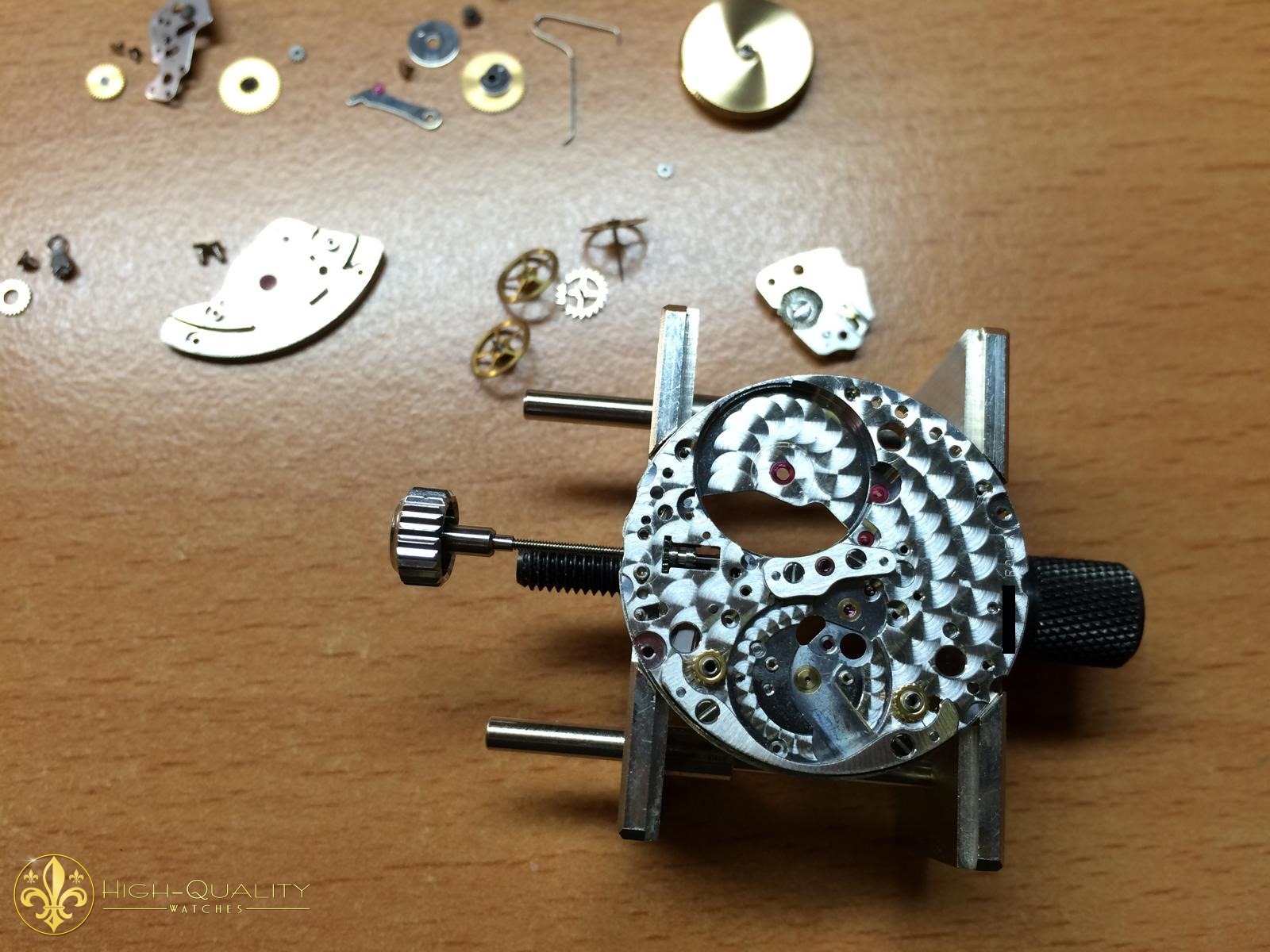 Here we see some of the Glass Parts that was everywhere in the Movement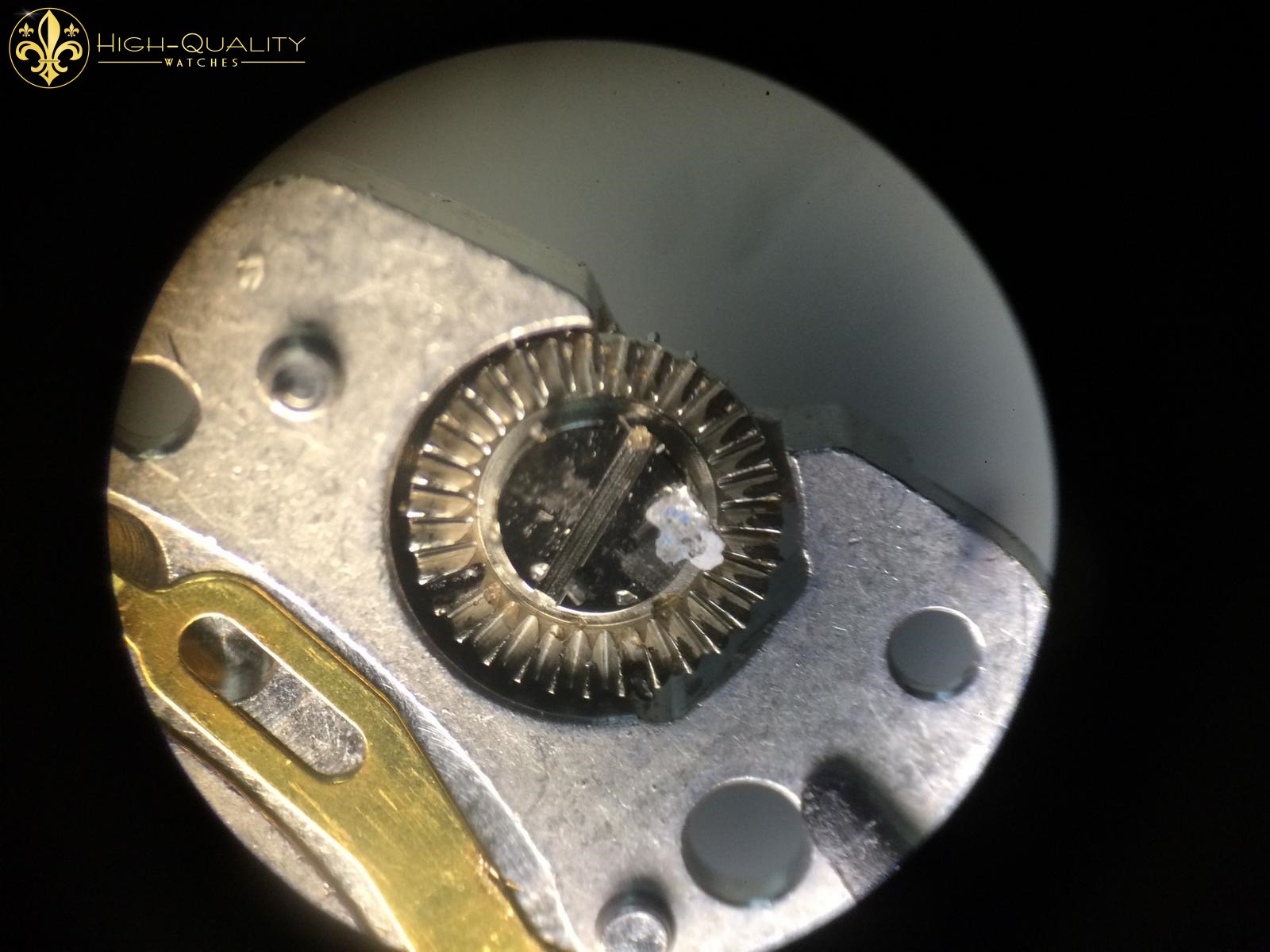 Now Disassemble the rest.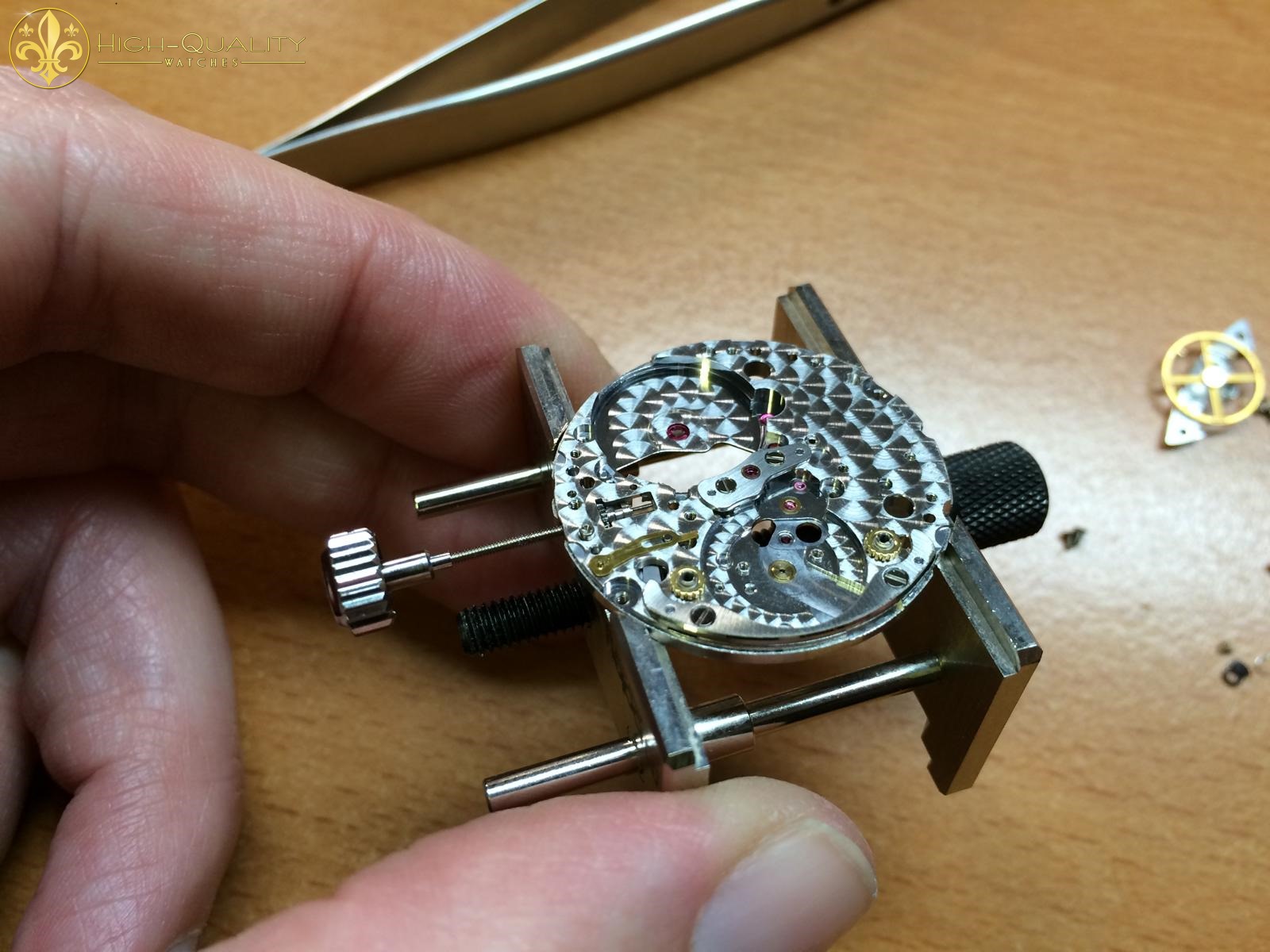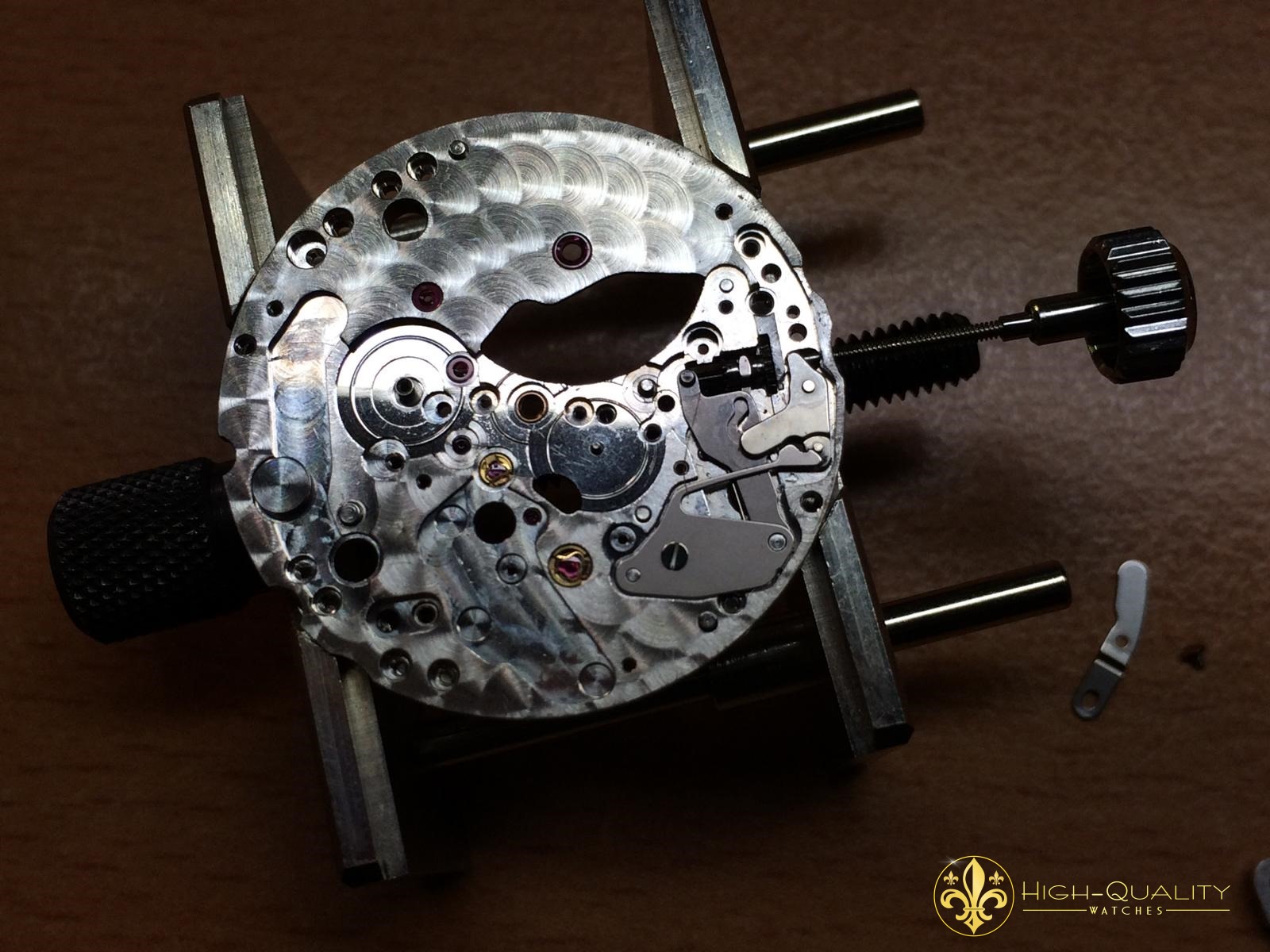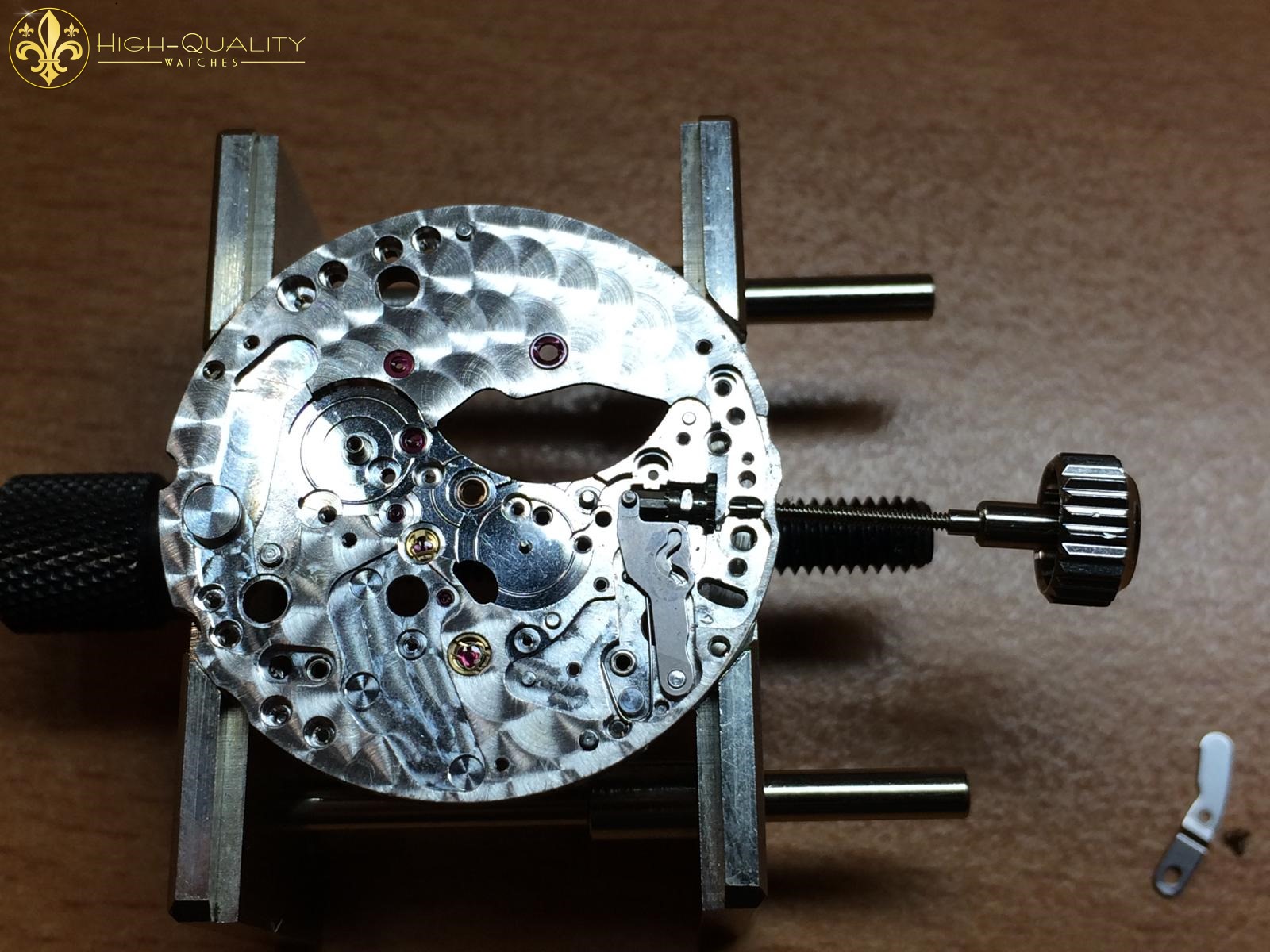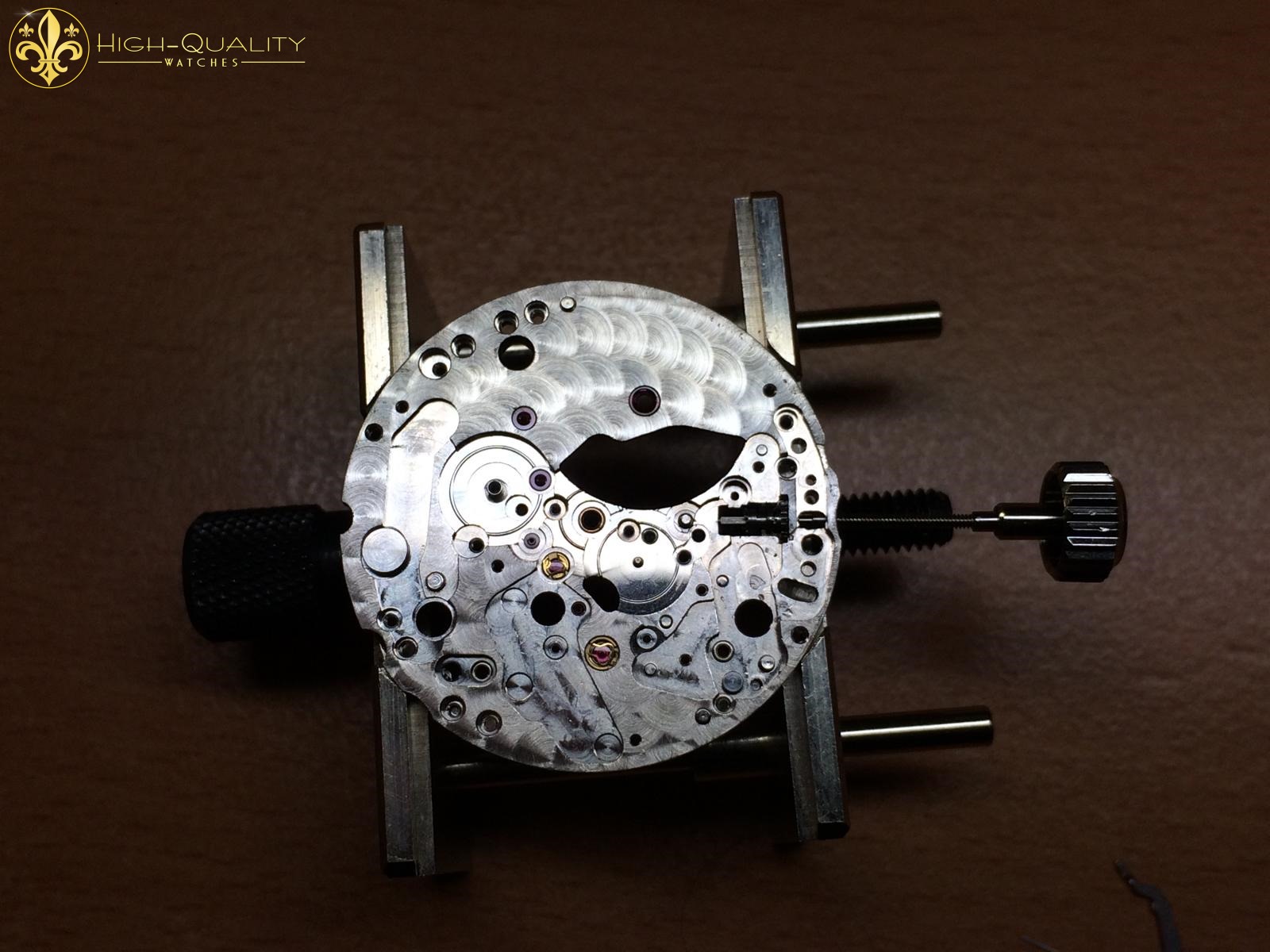 Here we see the broken Sliding Pinion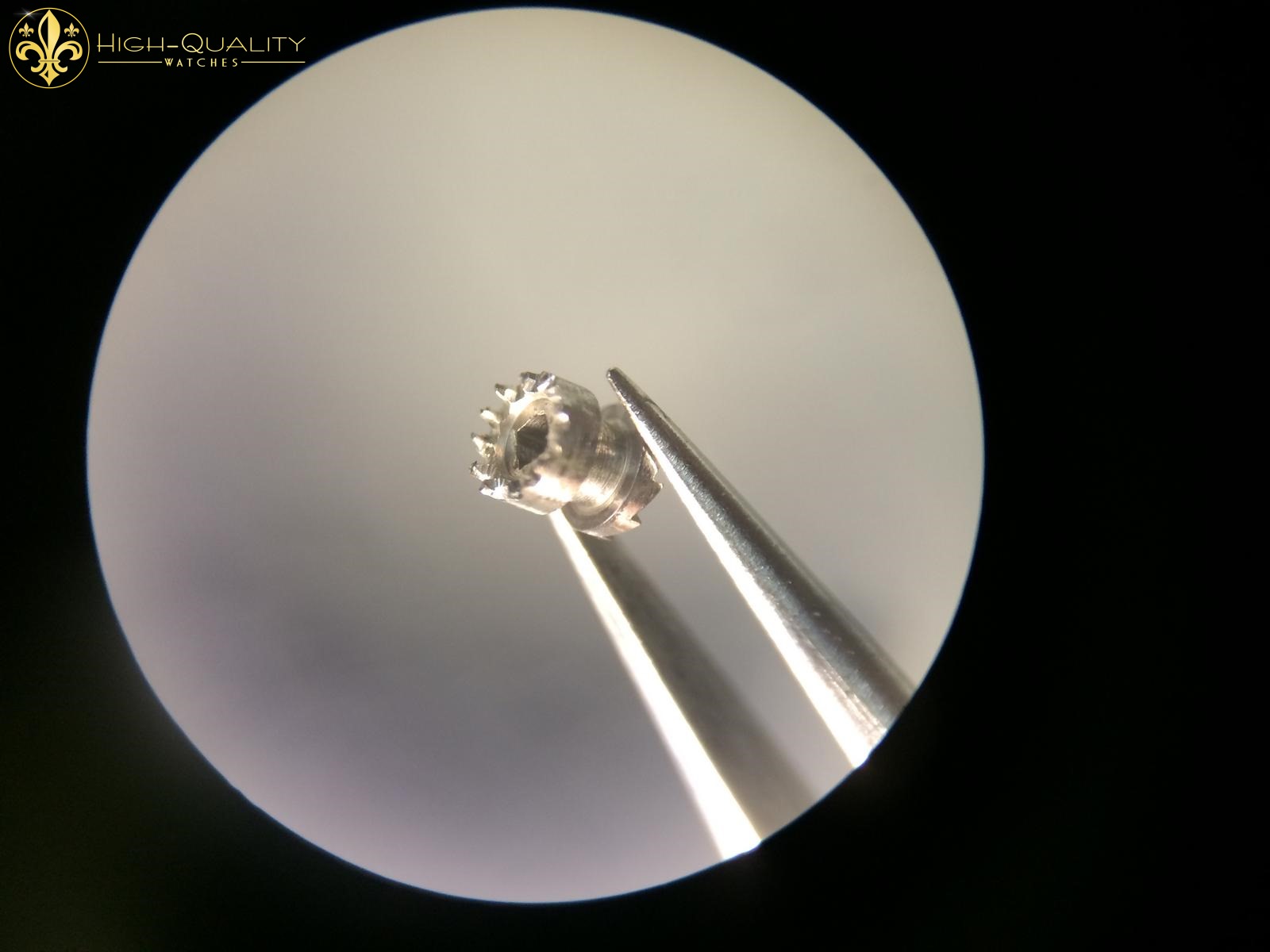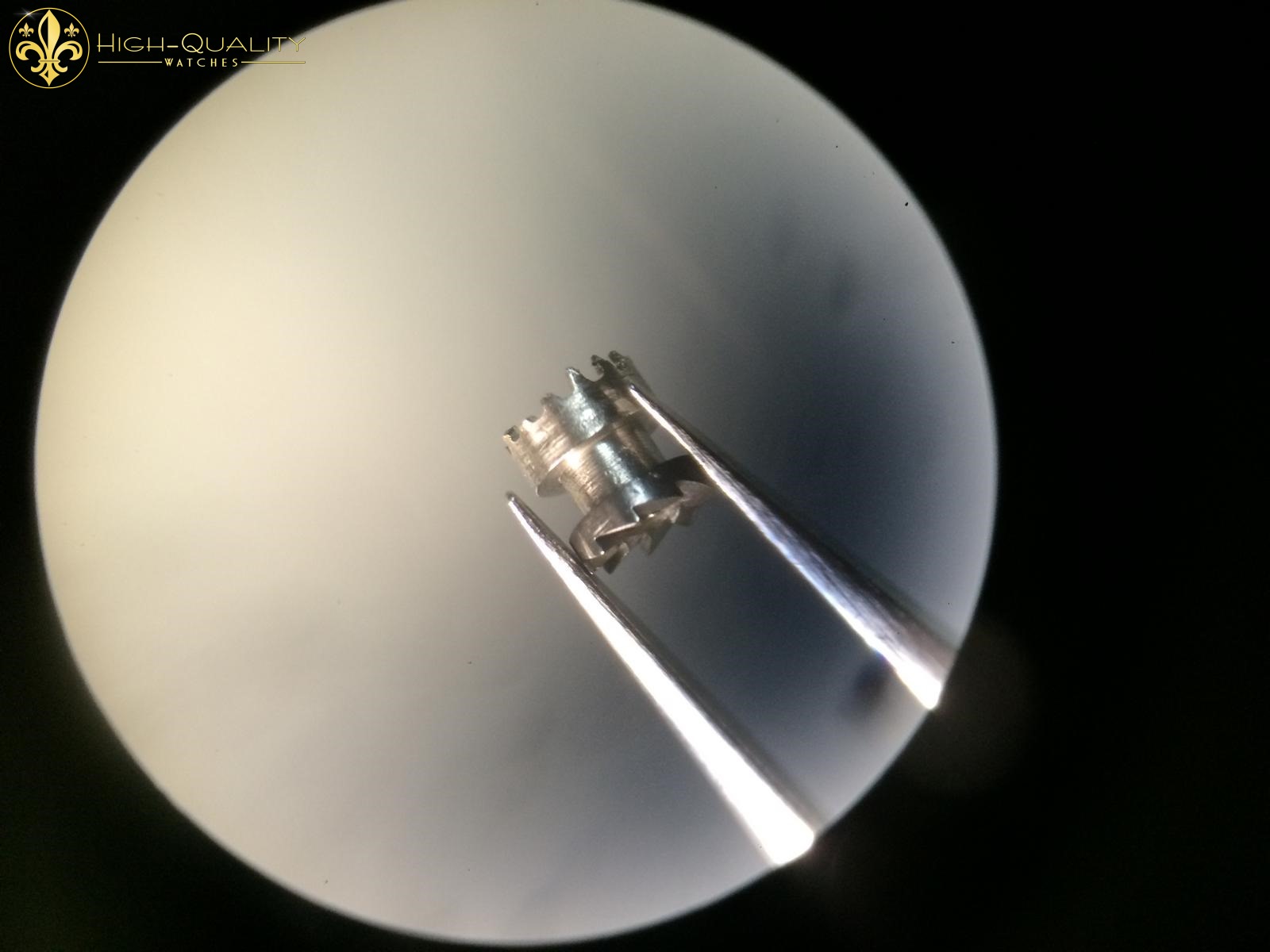 Build back the Balance and ready for Cleaning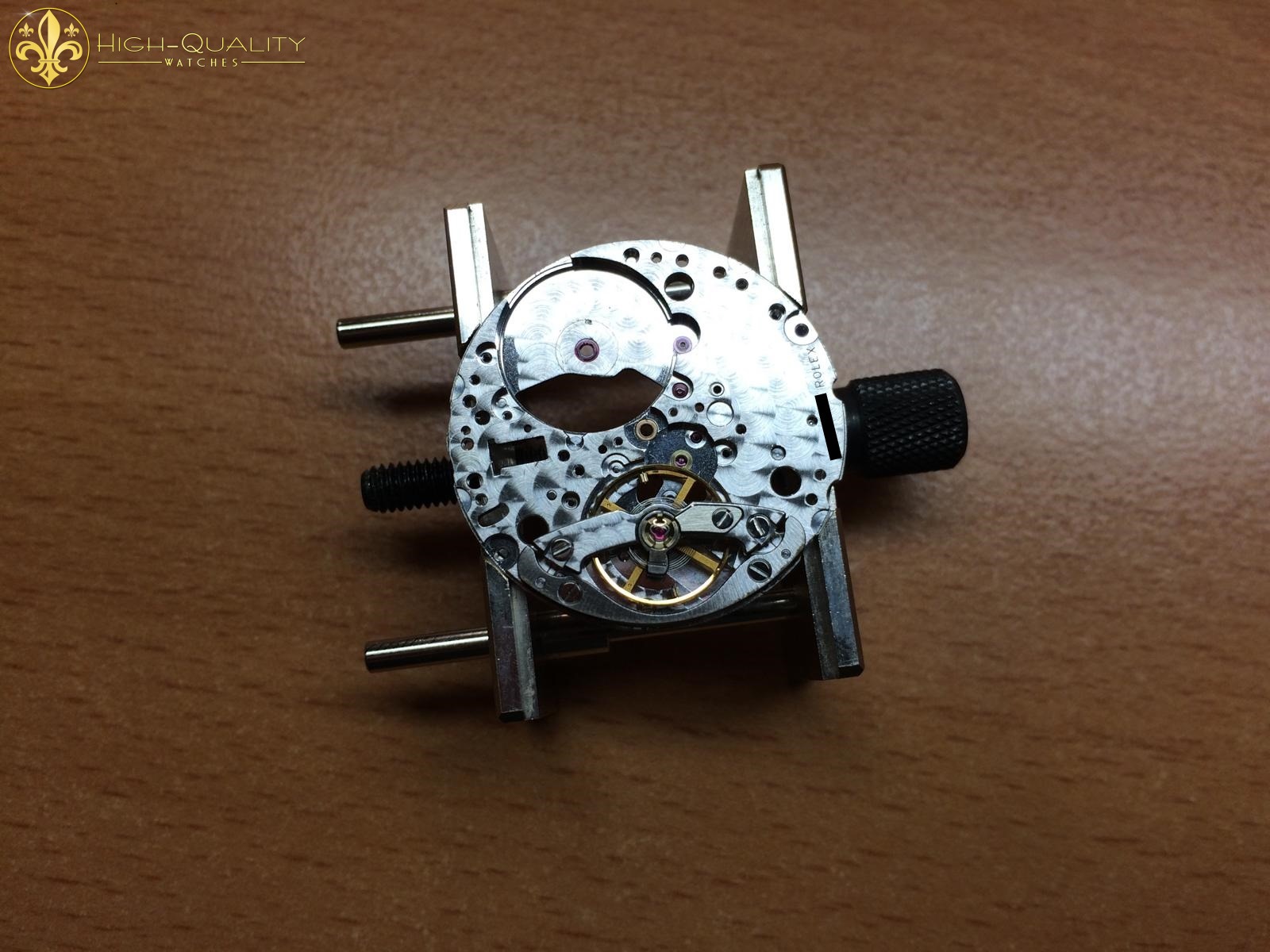 Some time later, we have a lot of parts which must be cleaned.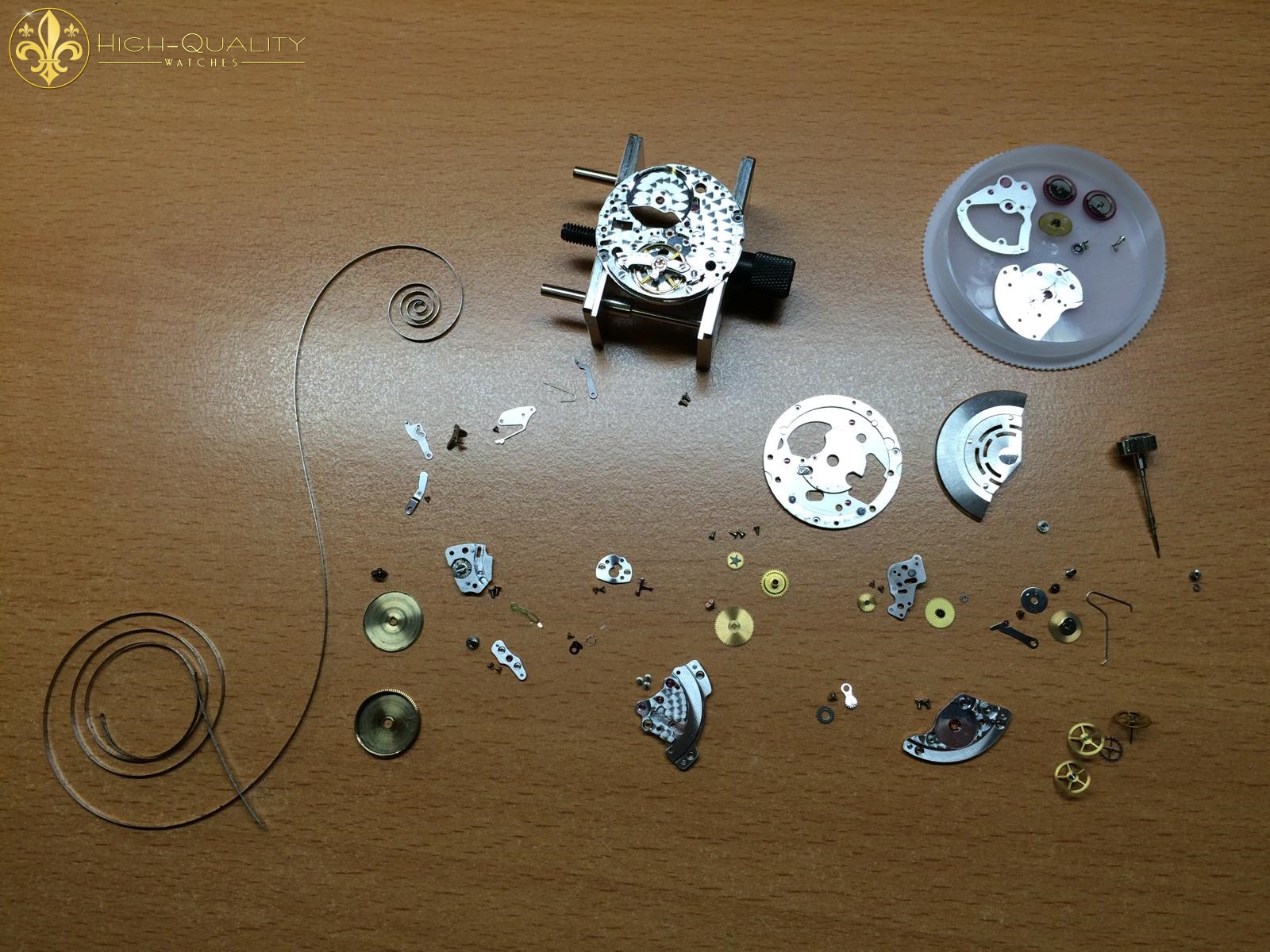 Then we do the same procedure backward.
All parts are checked and replaced if necessary.
Lubricate the movement if using 4/5 fine oils and greases, and double check the escapement.
Here are some pics from assembling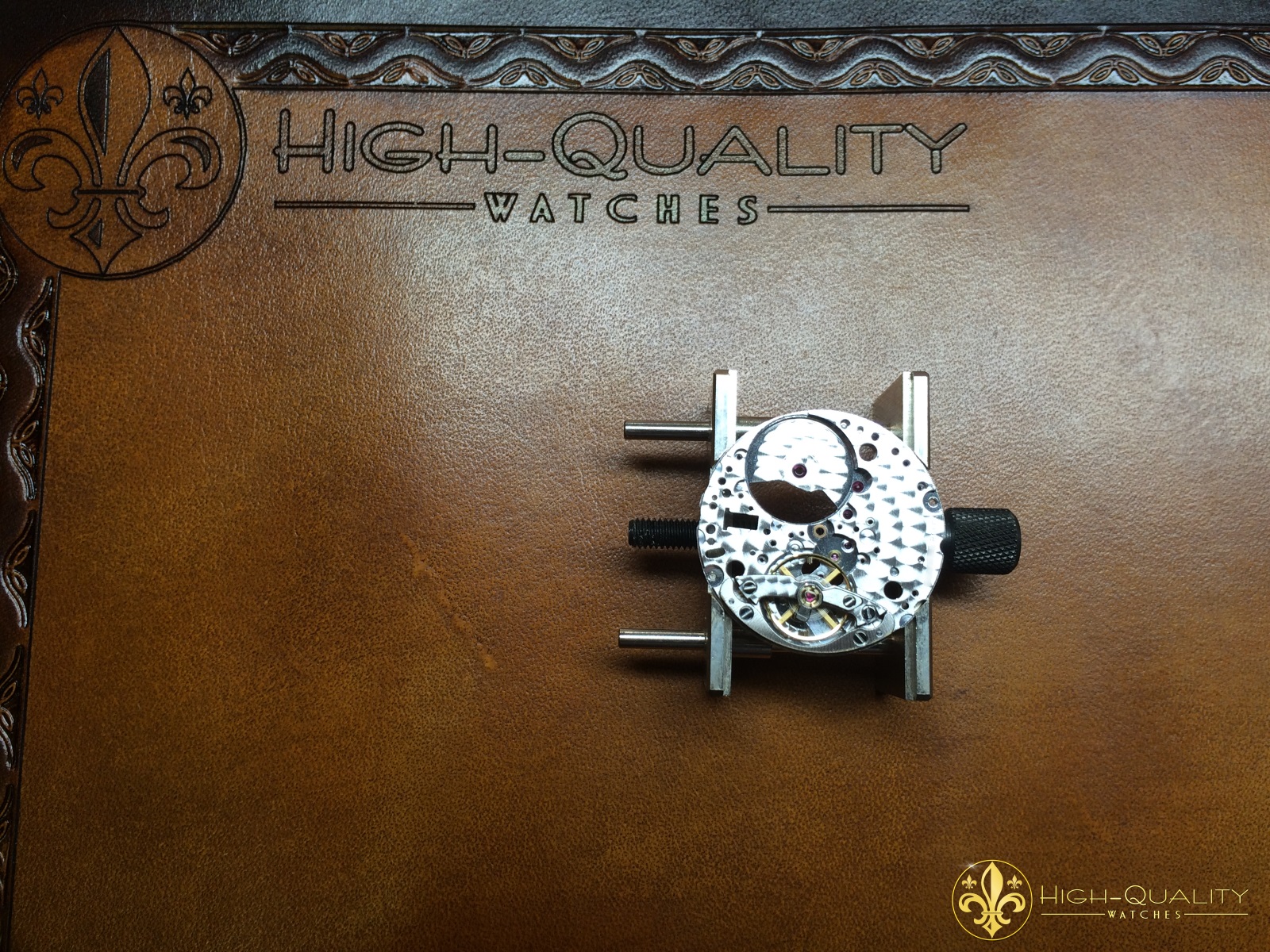 Installation of the mainspring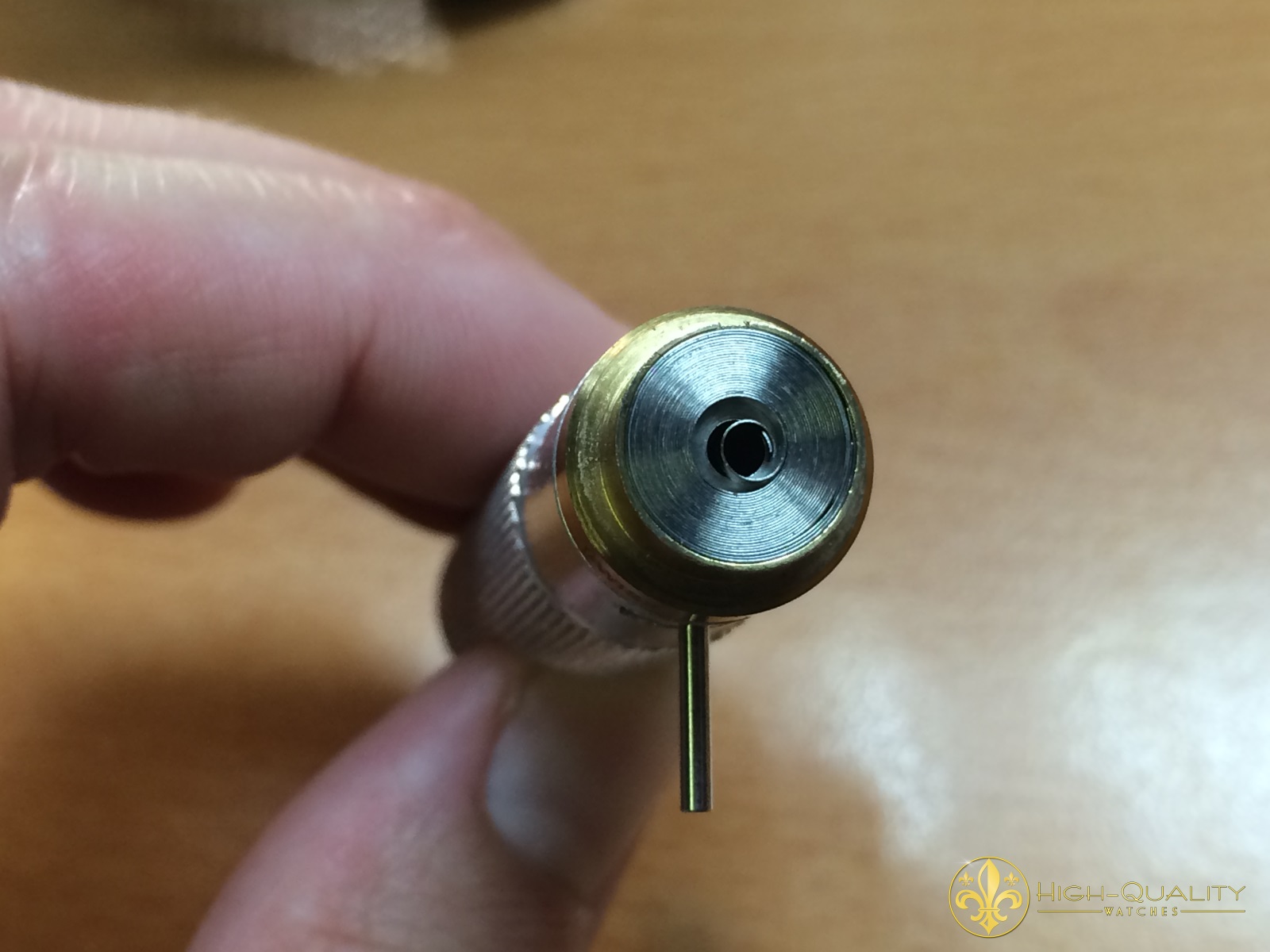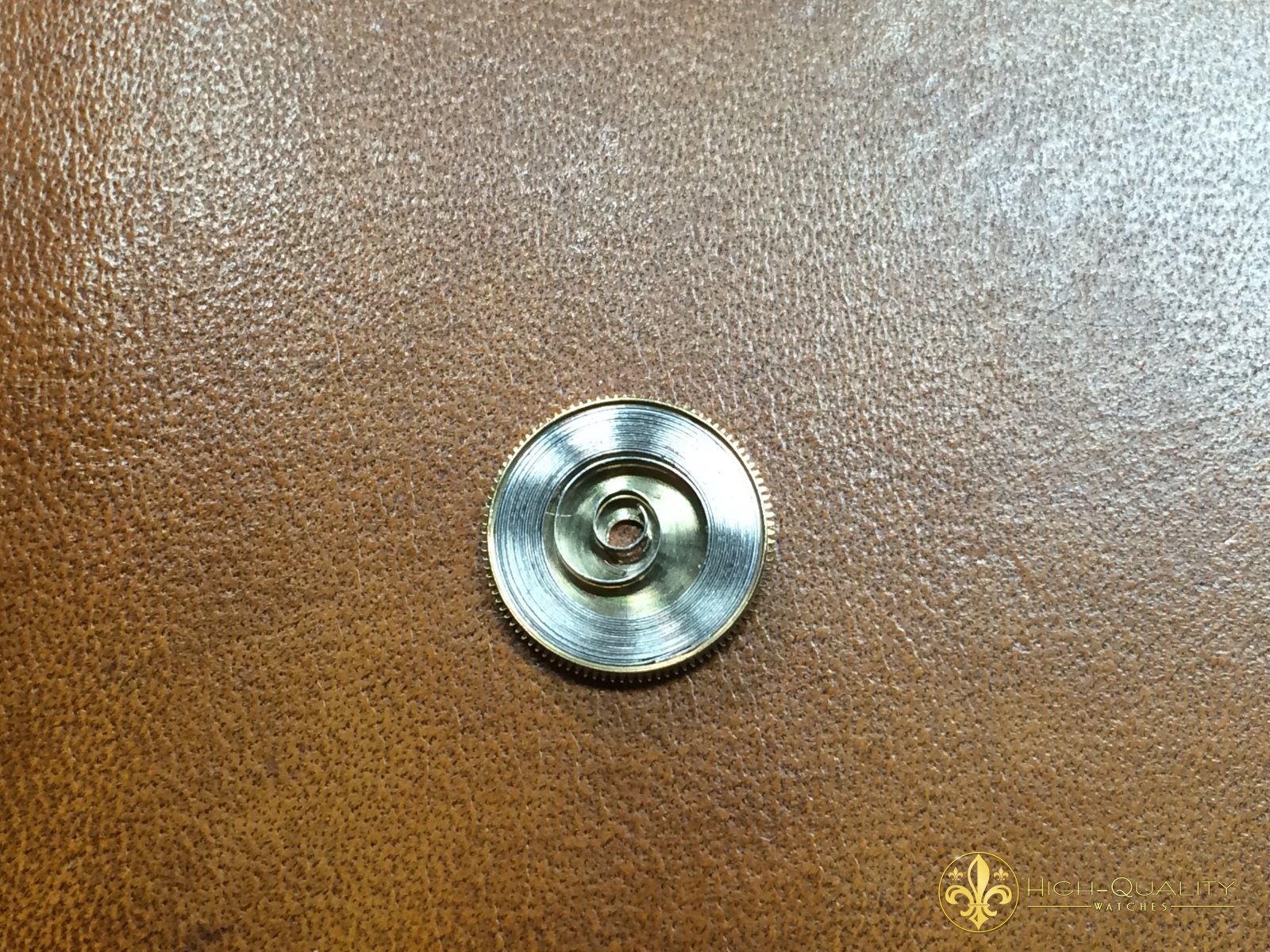 Installation of the rest Cleaned Parts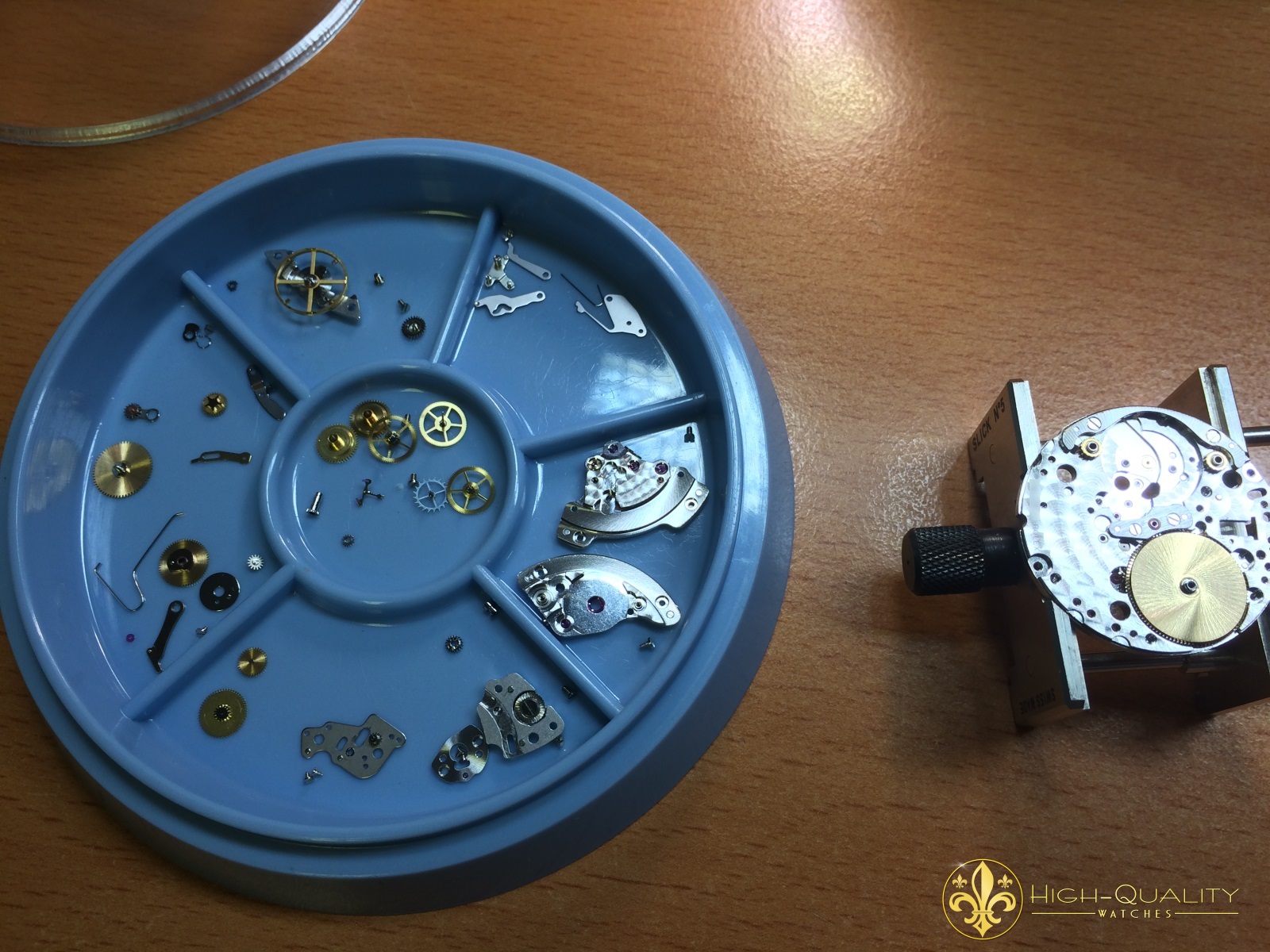 Installation of the Train Gears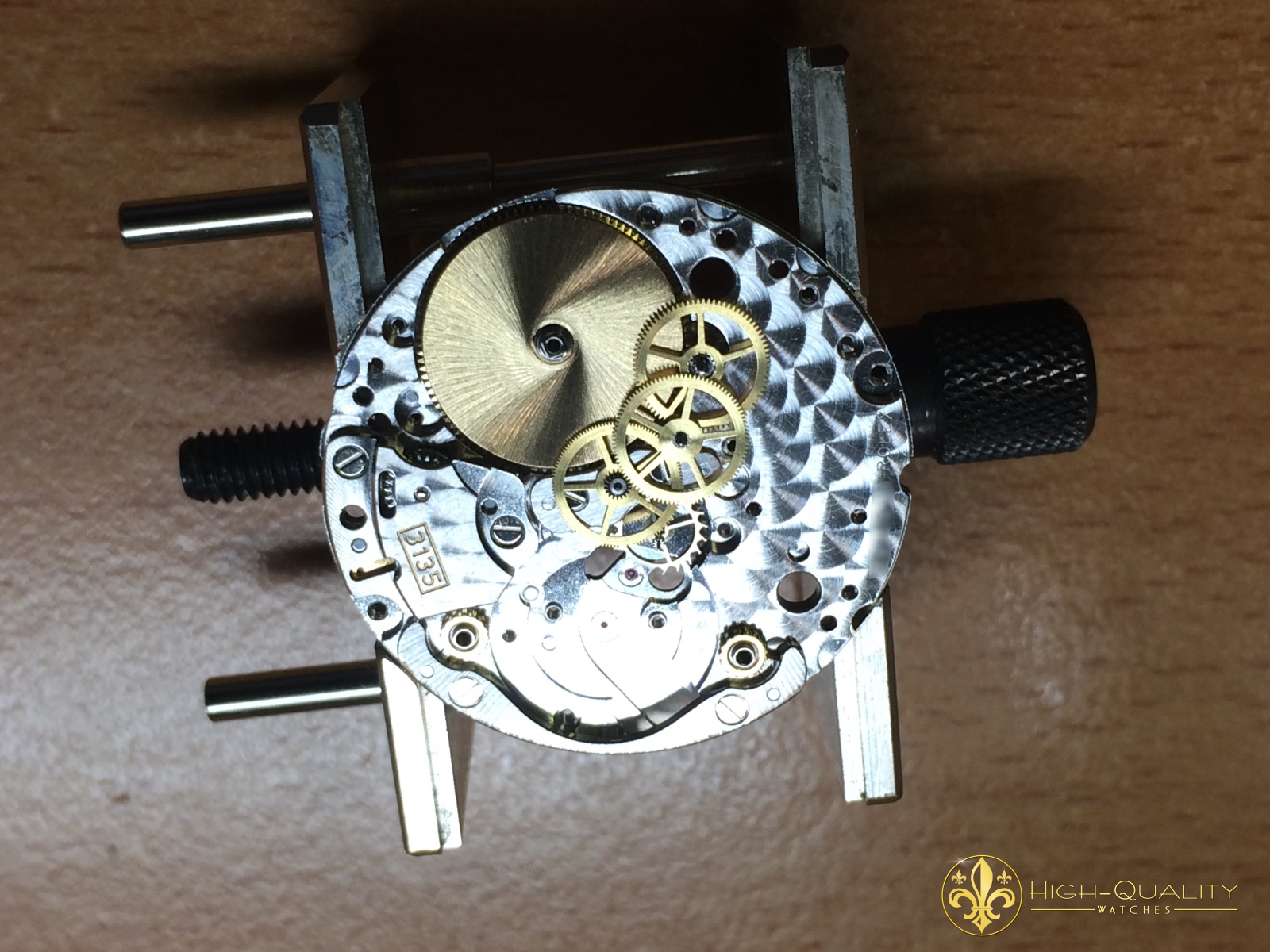 Installation of the Bridges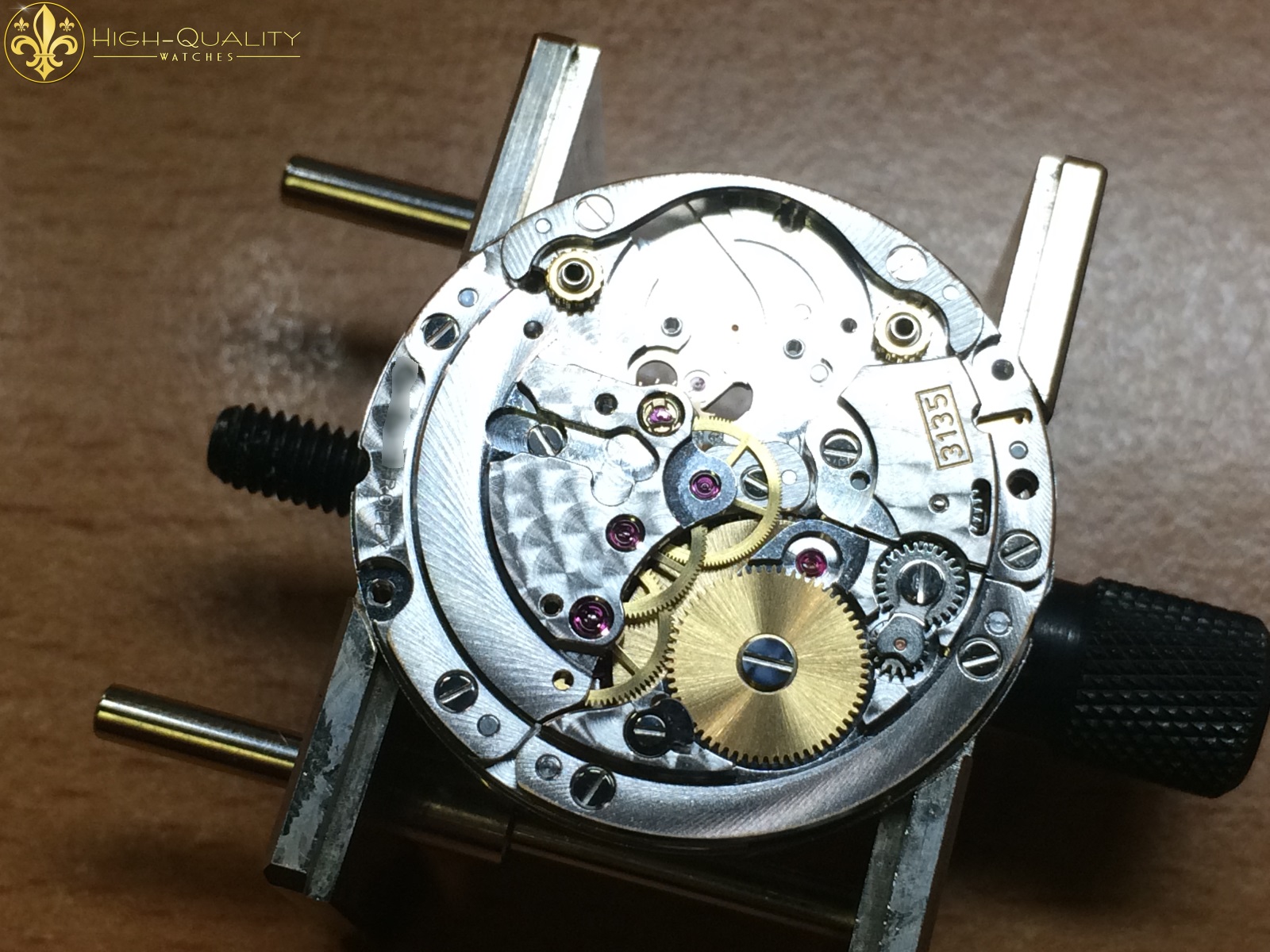 And the Keyless Parts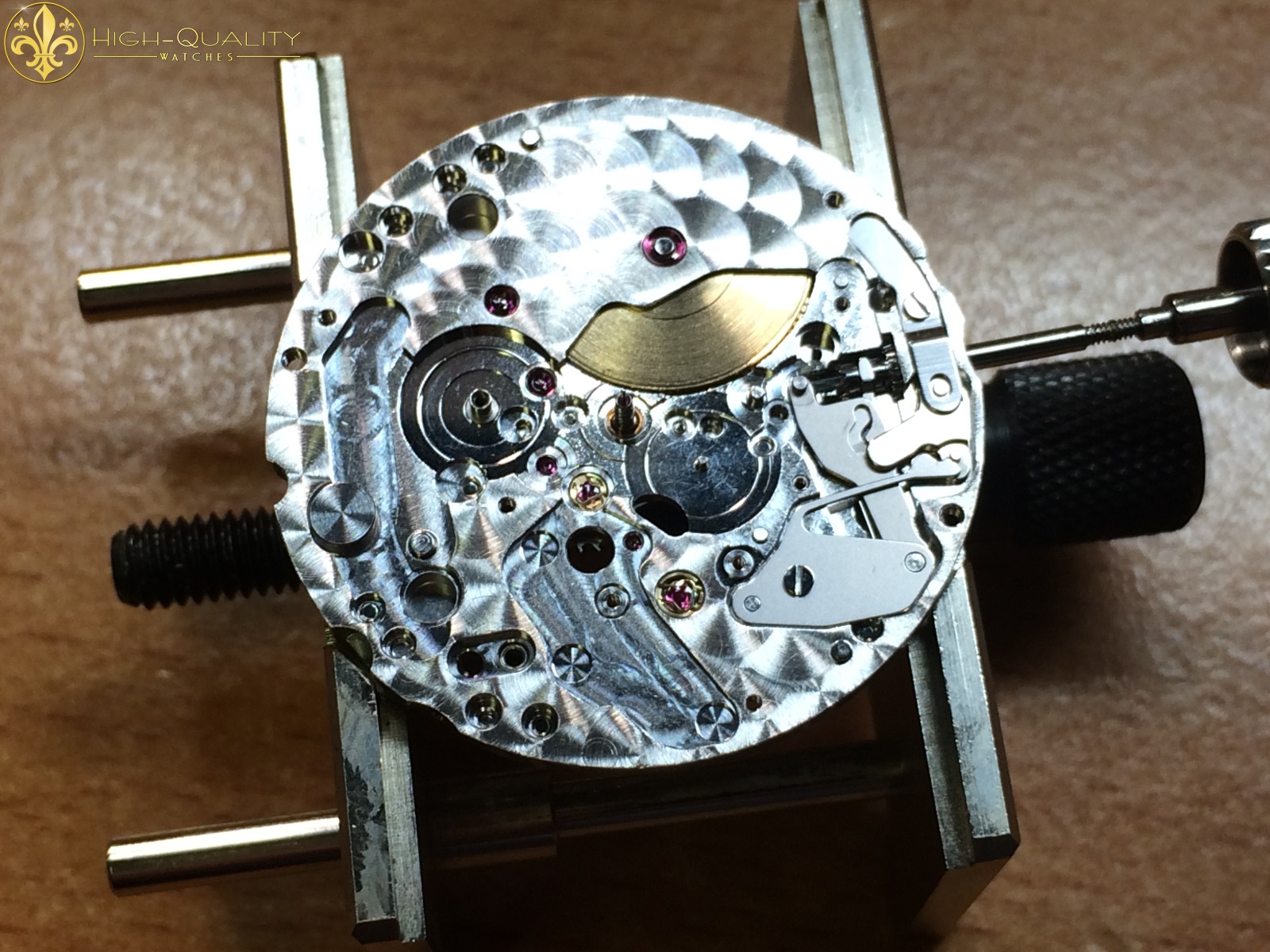 The Calendar Parts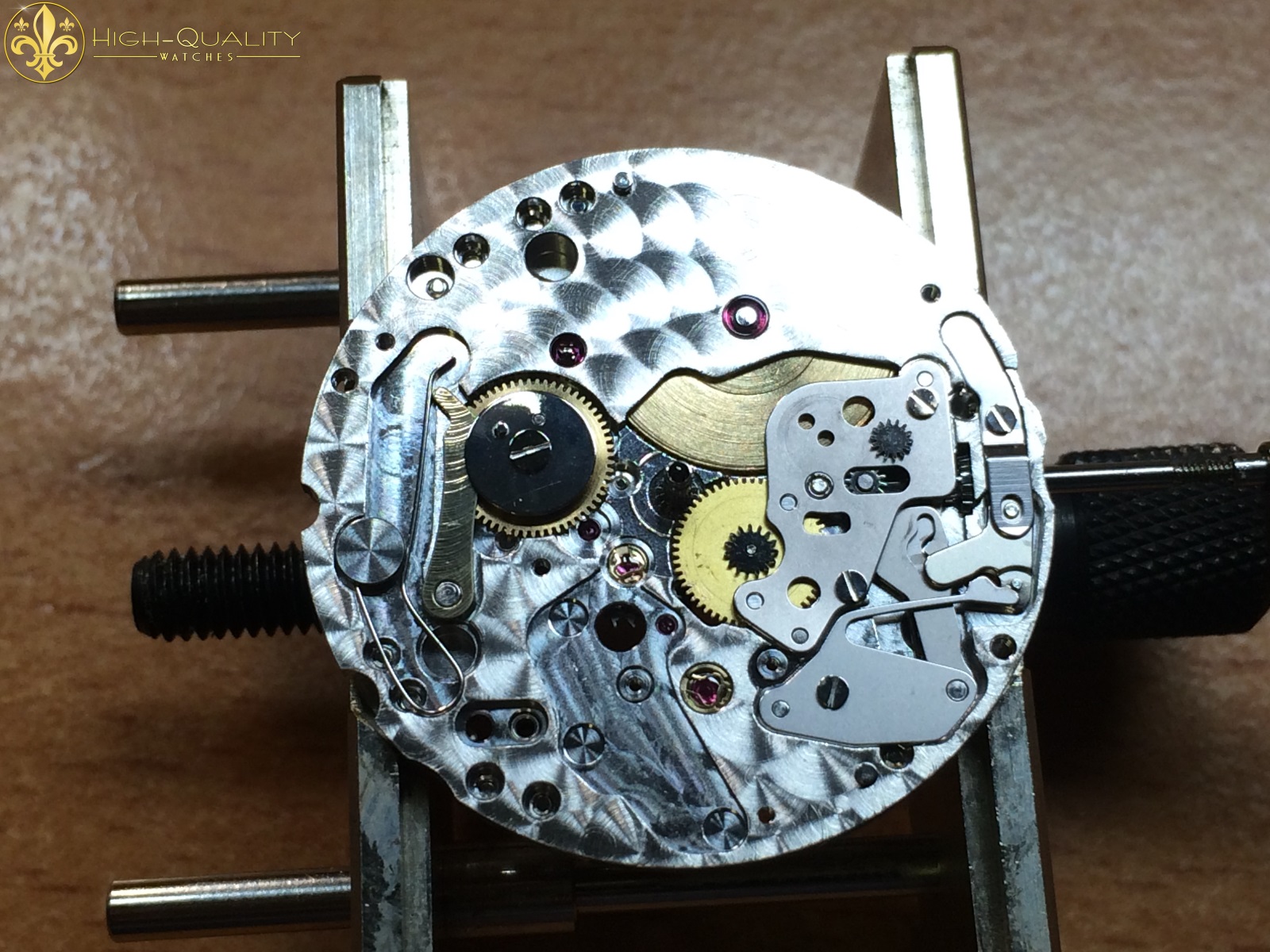 Install the Heart of the Movement the Main Balance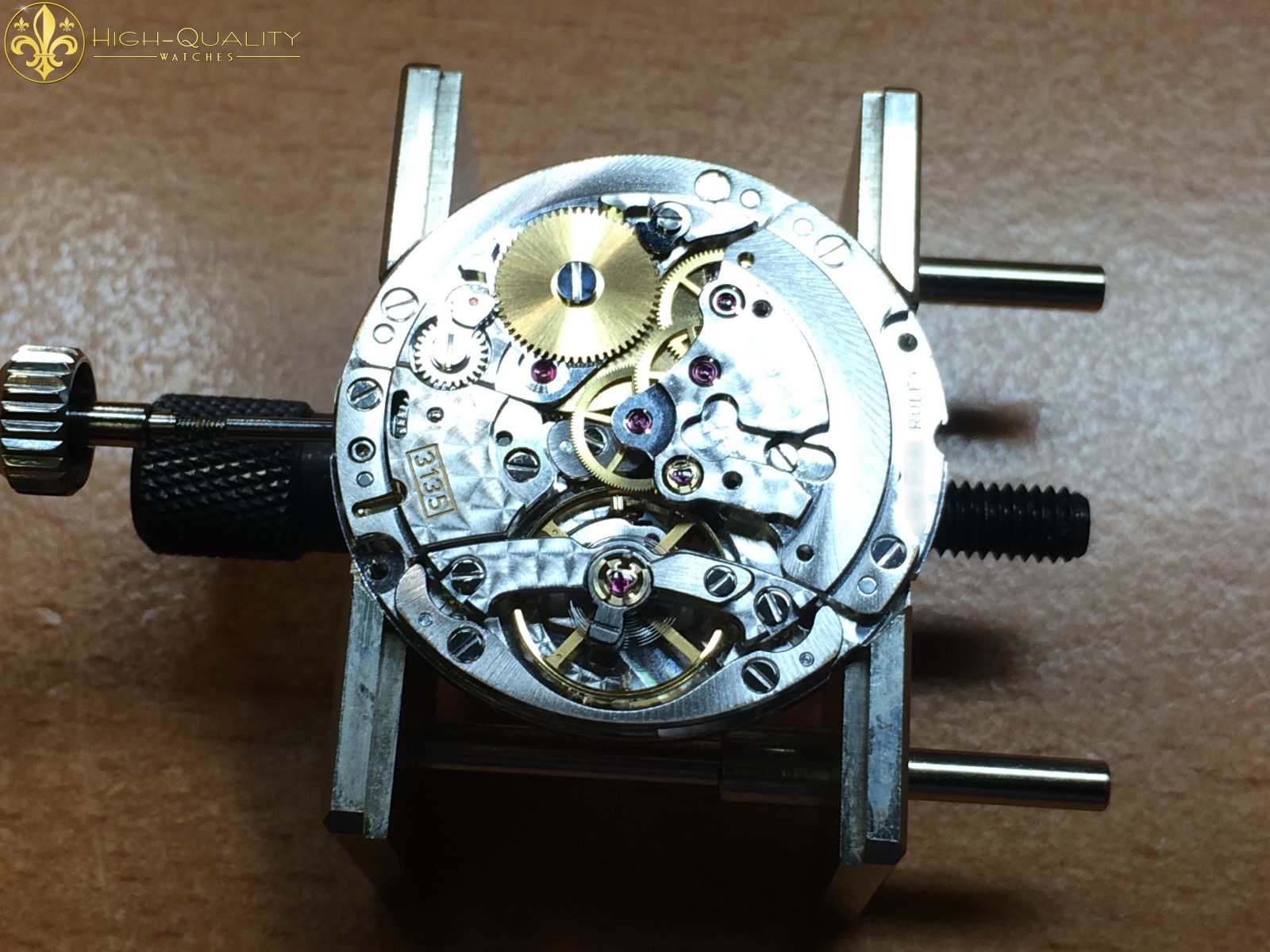 Install the DateWheel Plate
After the Reassemble the Movement will be tested how the Timing is.
And then the Movement will be Regulated