Many People ask´d what´s the Reshape and Repolish Work by SWISS Machines. Here you can find it out with lots of detailed pictures.
Professional SWISS Machine Reshape to GEN RLX Specs
Here we see Pics how the Watch came in.
This Watch had an nice History!
It has really saw the 7 Big Seas of the World and so the Watch has looked like.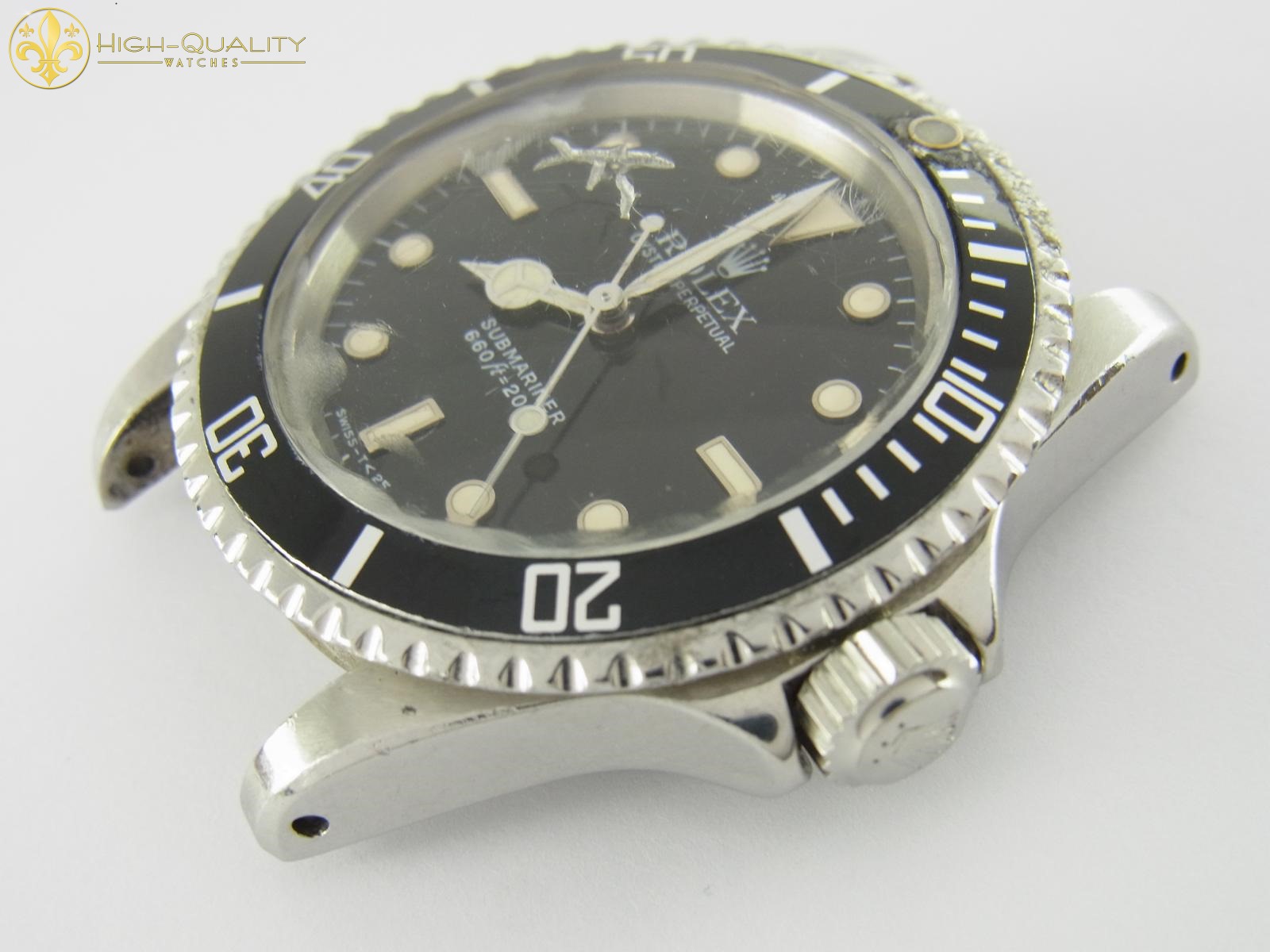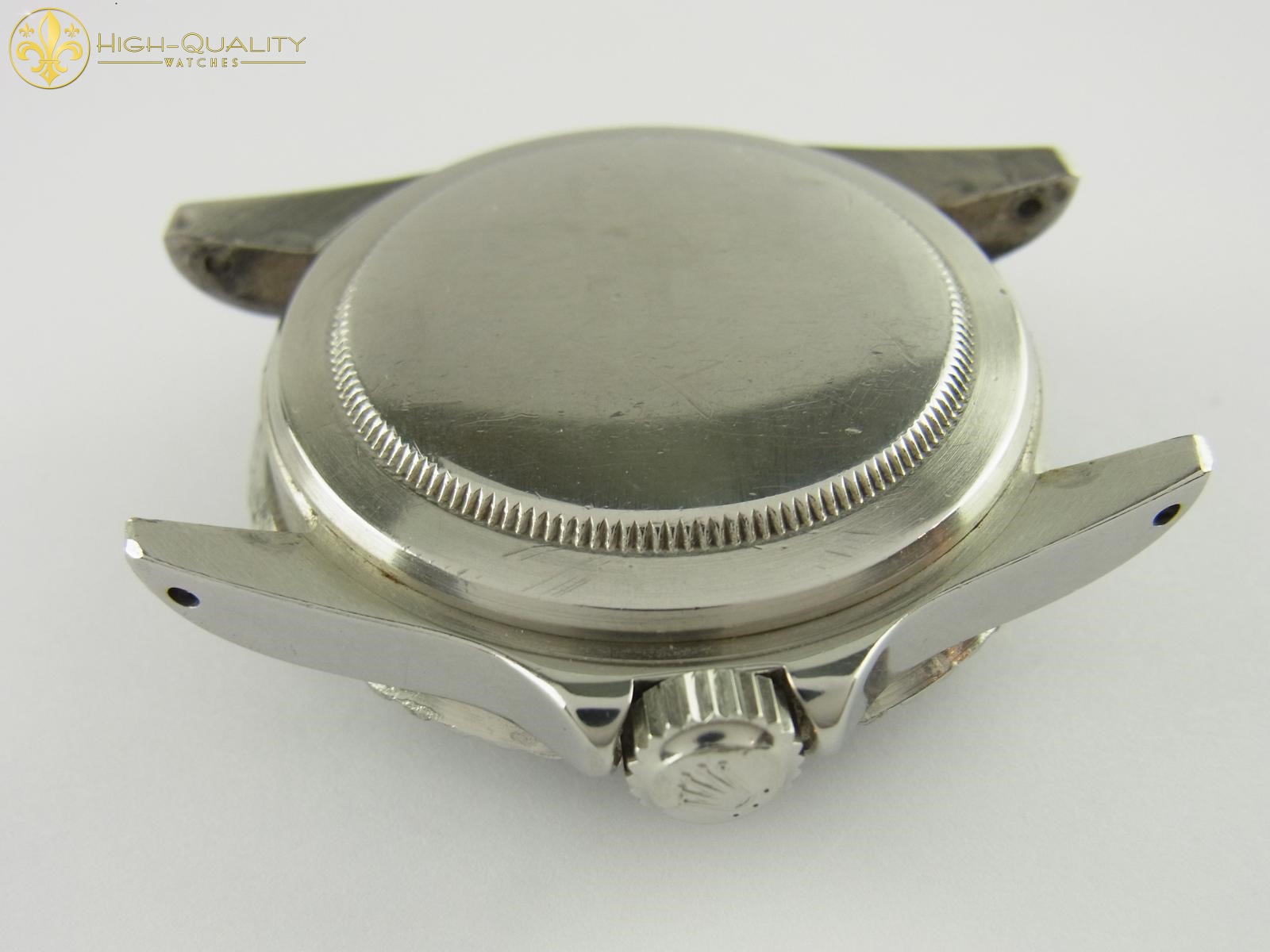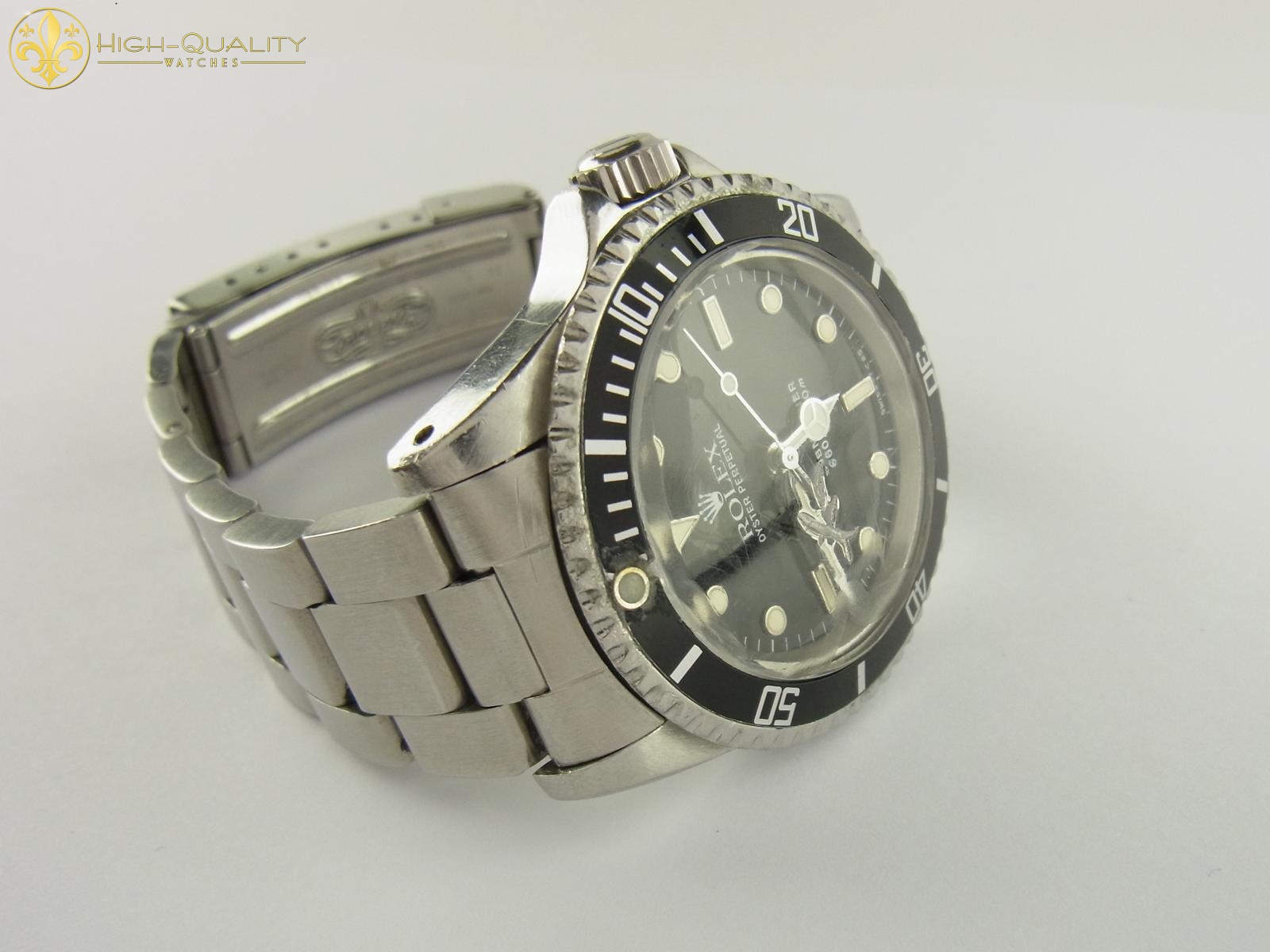 It was a lot of Work
To get her sweet and nice again.
The Big Dents was Laser up by us, because we didn´t want to shape too much
Material off the Watch.
Then we did the Lapping Work with the SWISS Machines.
After a few Hours of Hard Work
It looks like these.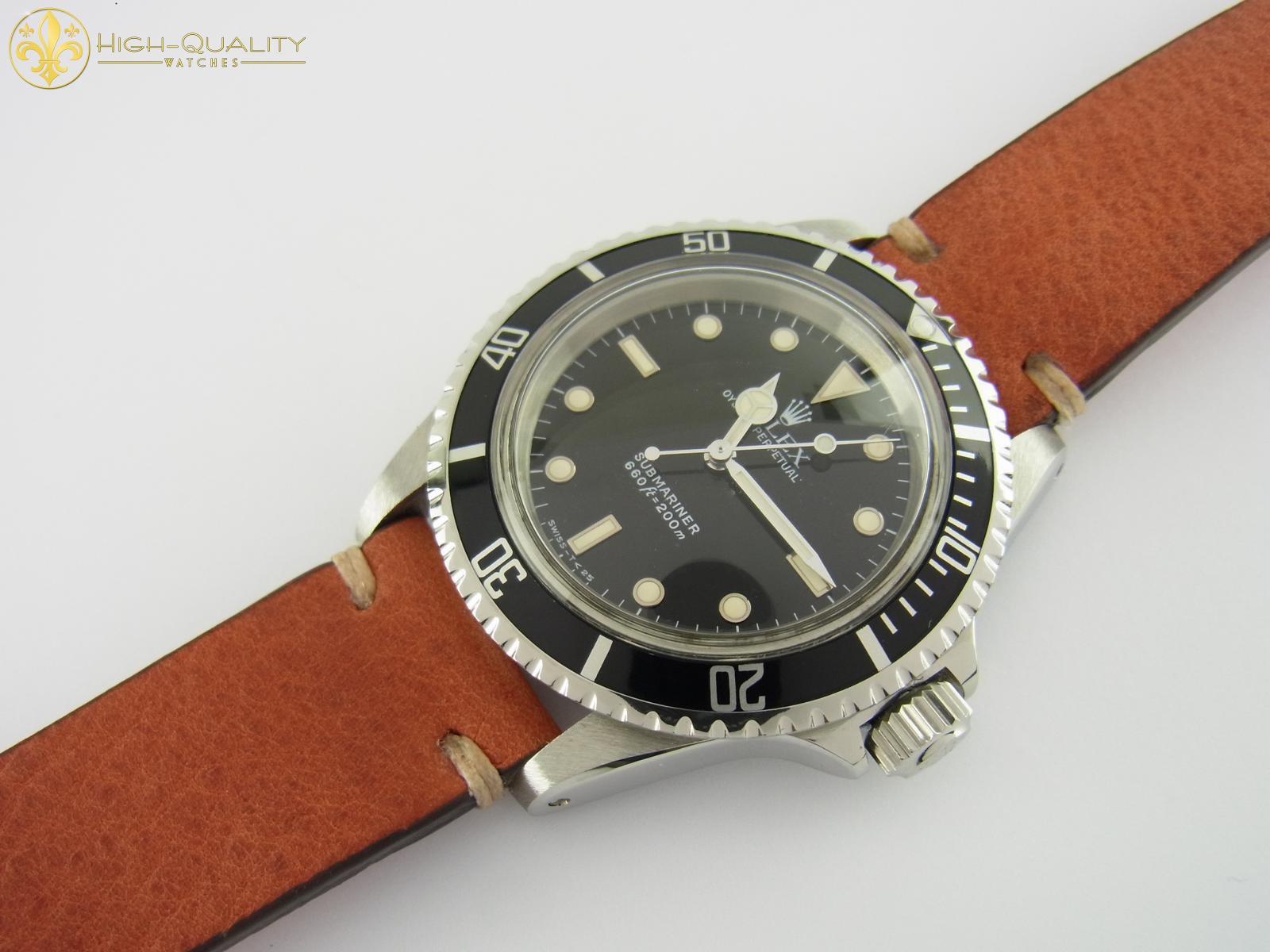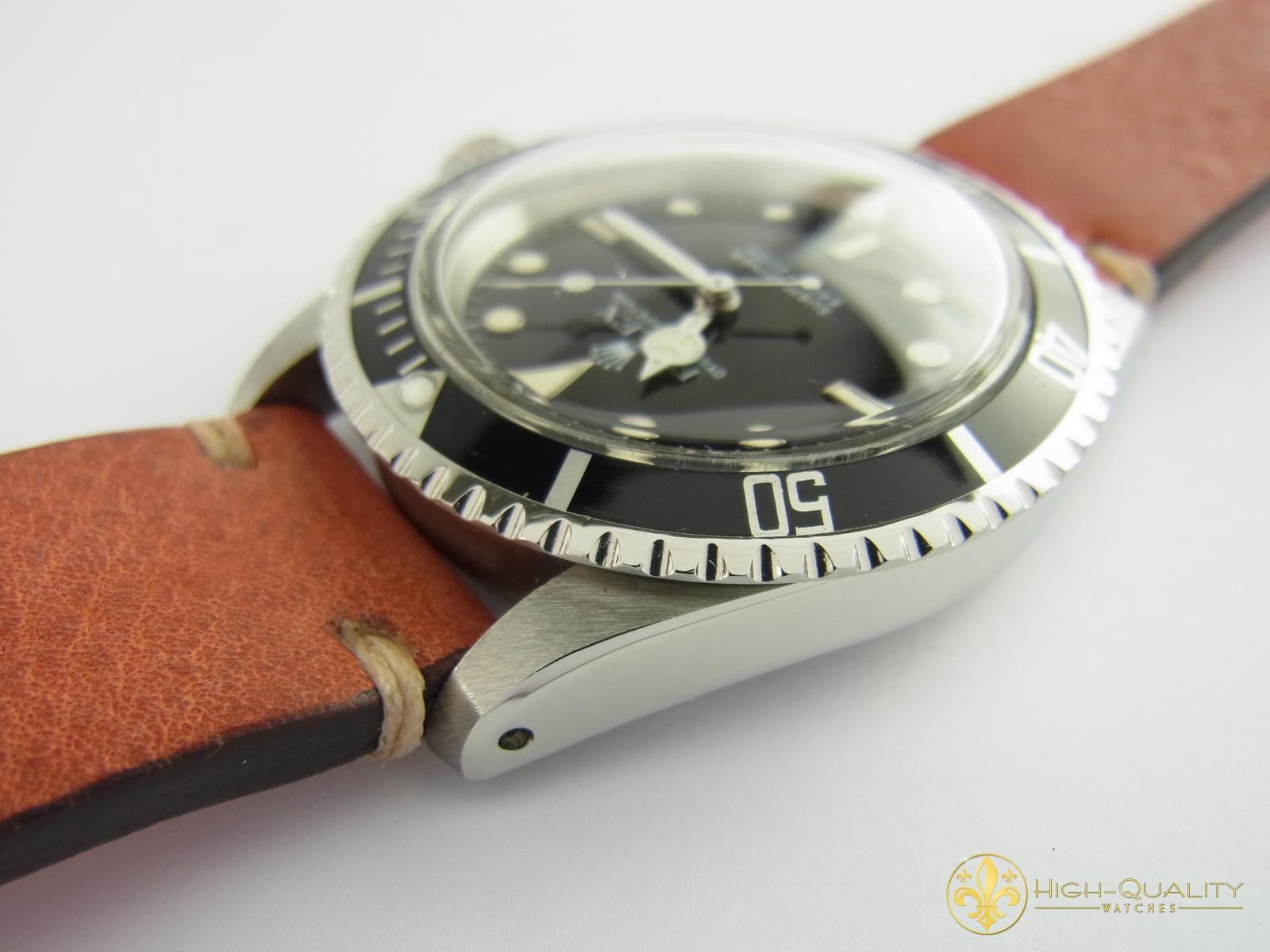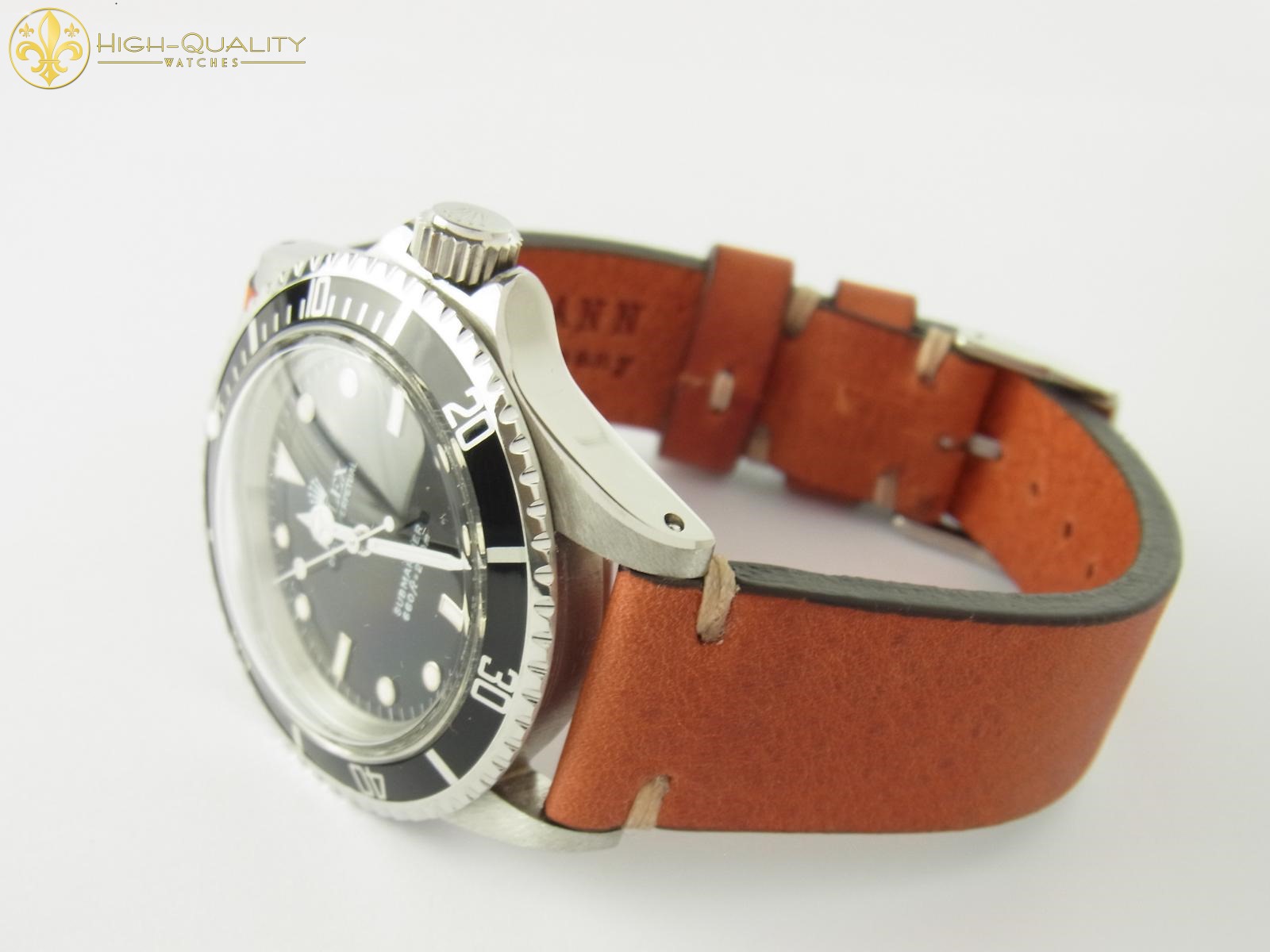 And another Exsample how an Watch can look like after an Rework.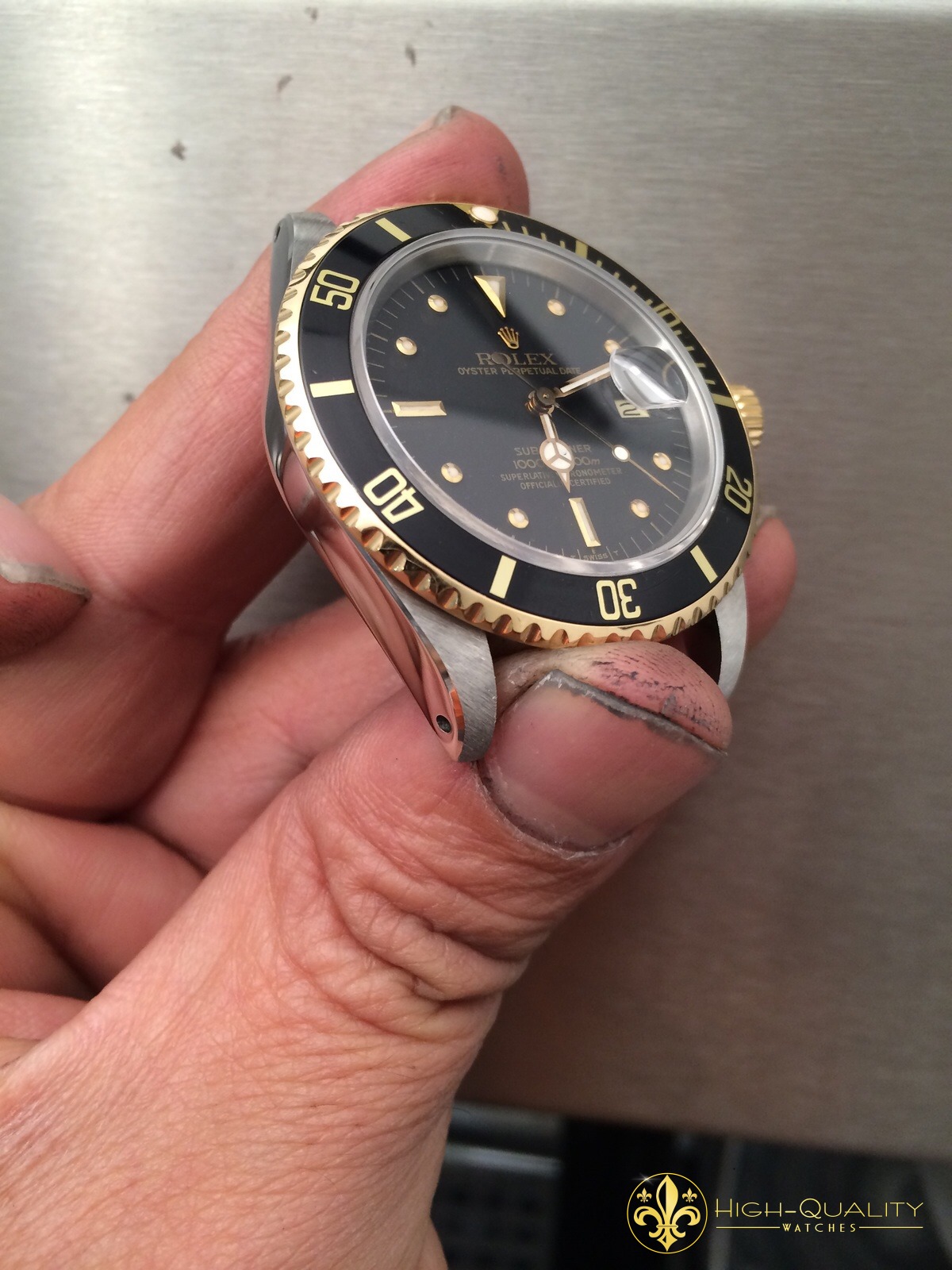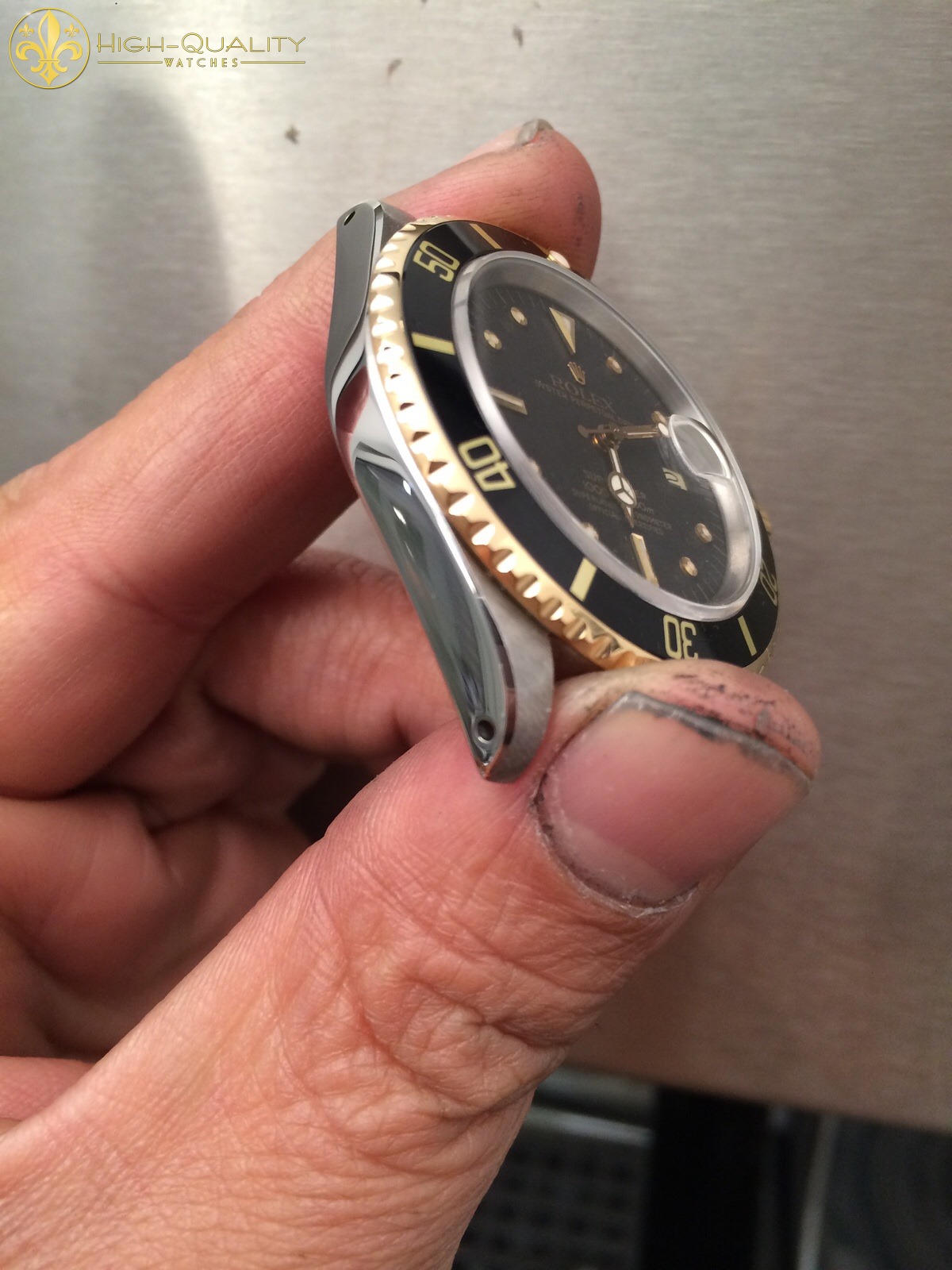 And here we see another few Exsamples of an
GEN RLX 116710 Bracelet that looks like as it was Complete Polished.
The Bracelet was wiped with Cape Code. Our Tip!
Don´t use Cape Code Clothes at Brushed Parts, it will make the Parts look like the Bracelet.
Then we have an RLX Aftermarket Bracelet and Case.
Both have an totally wrong Brushing and the Case Lugs have no Bevel.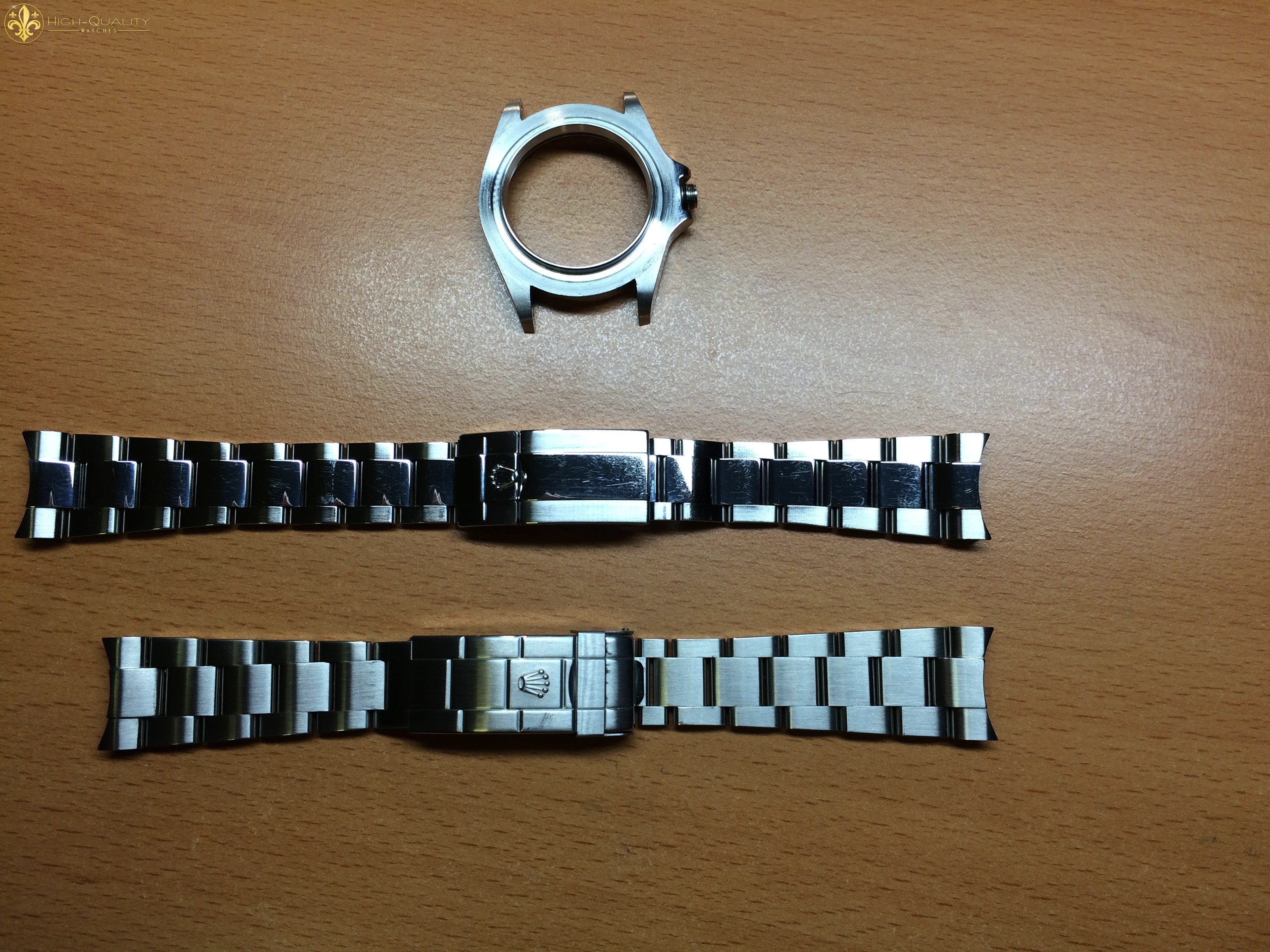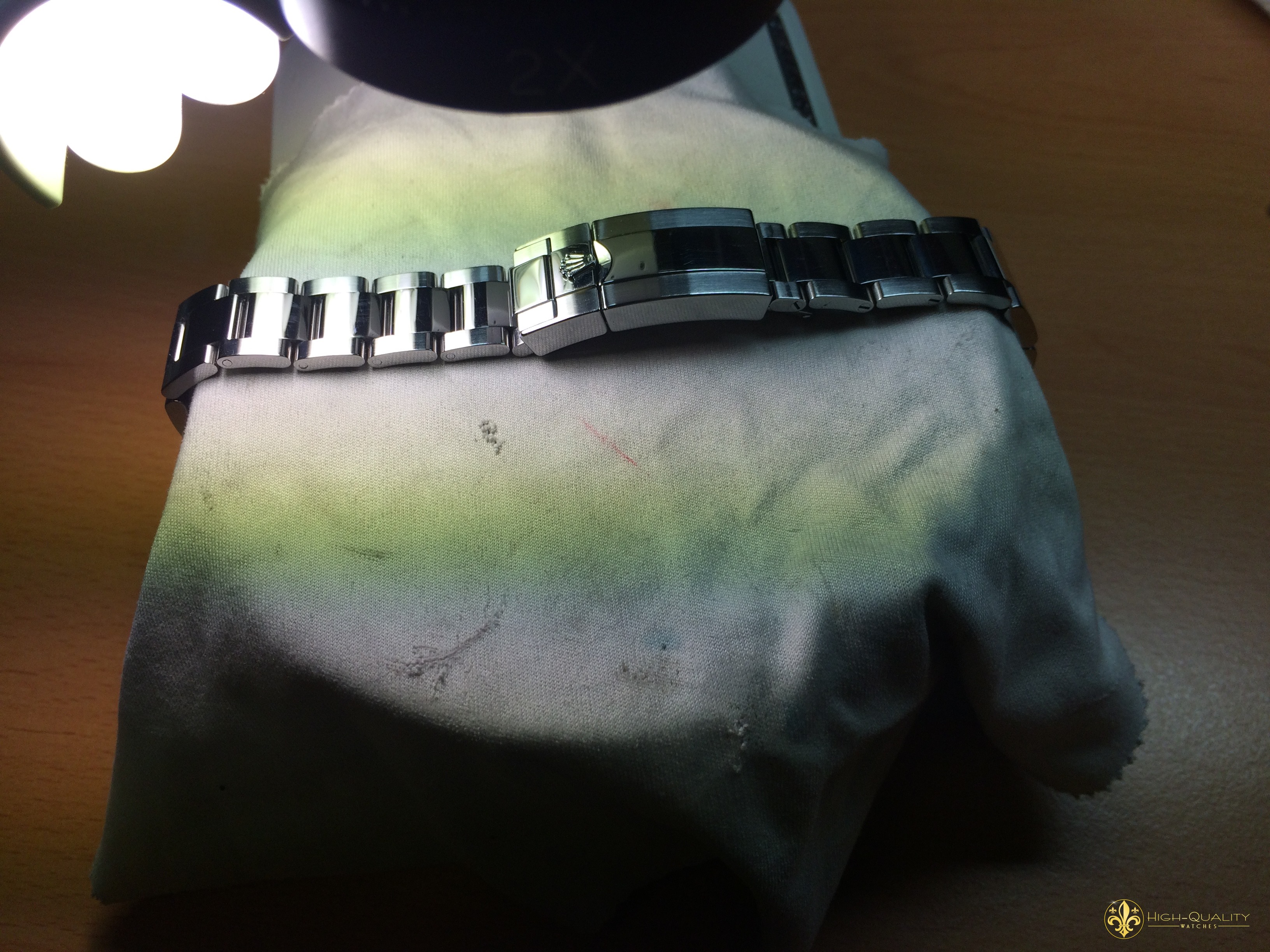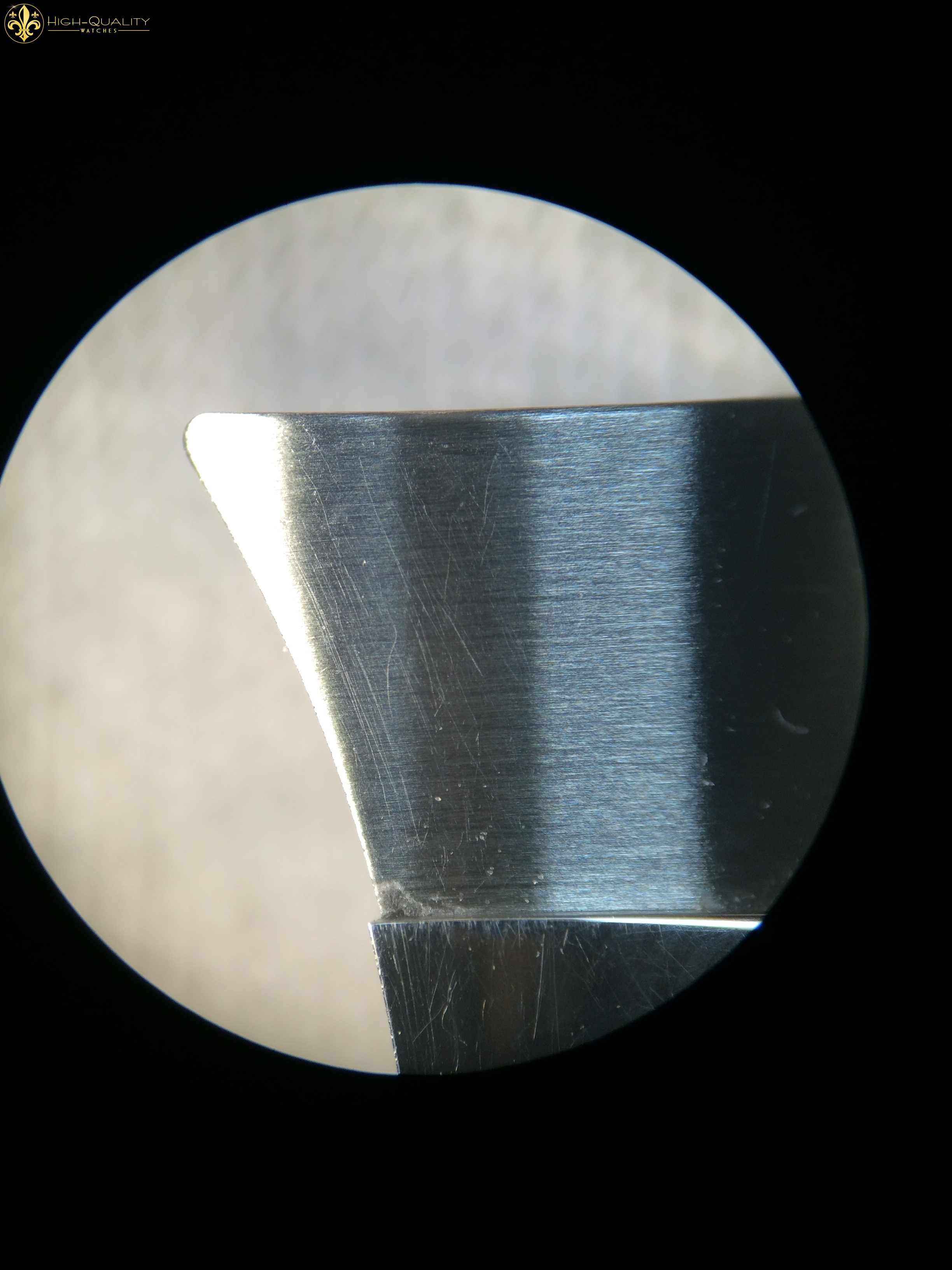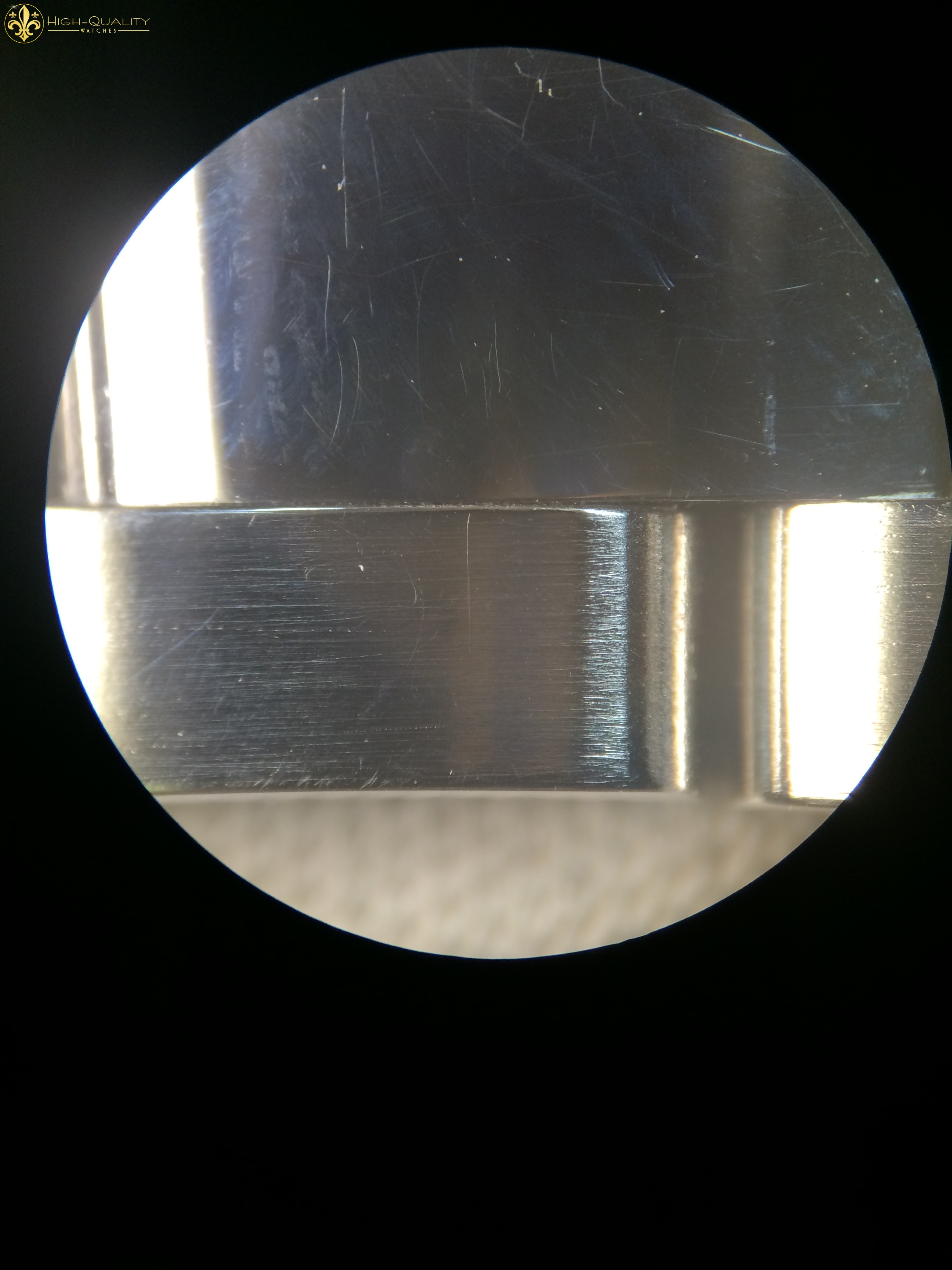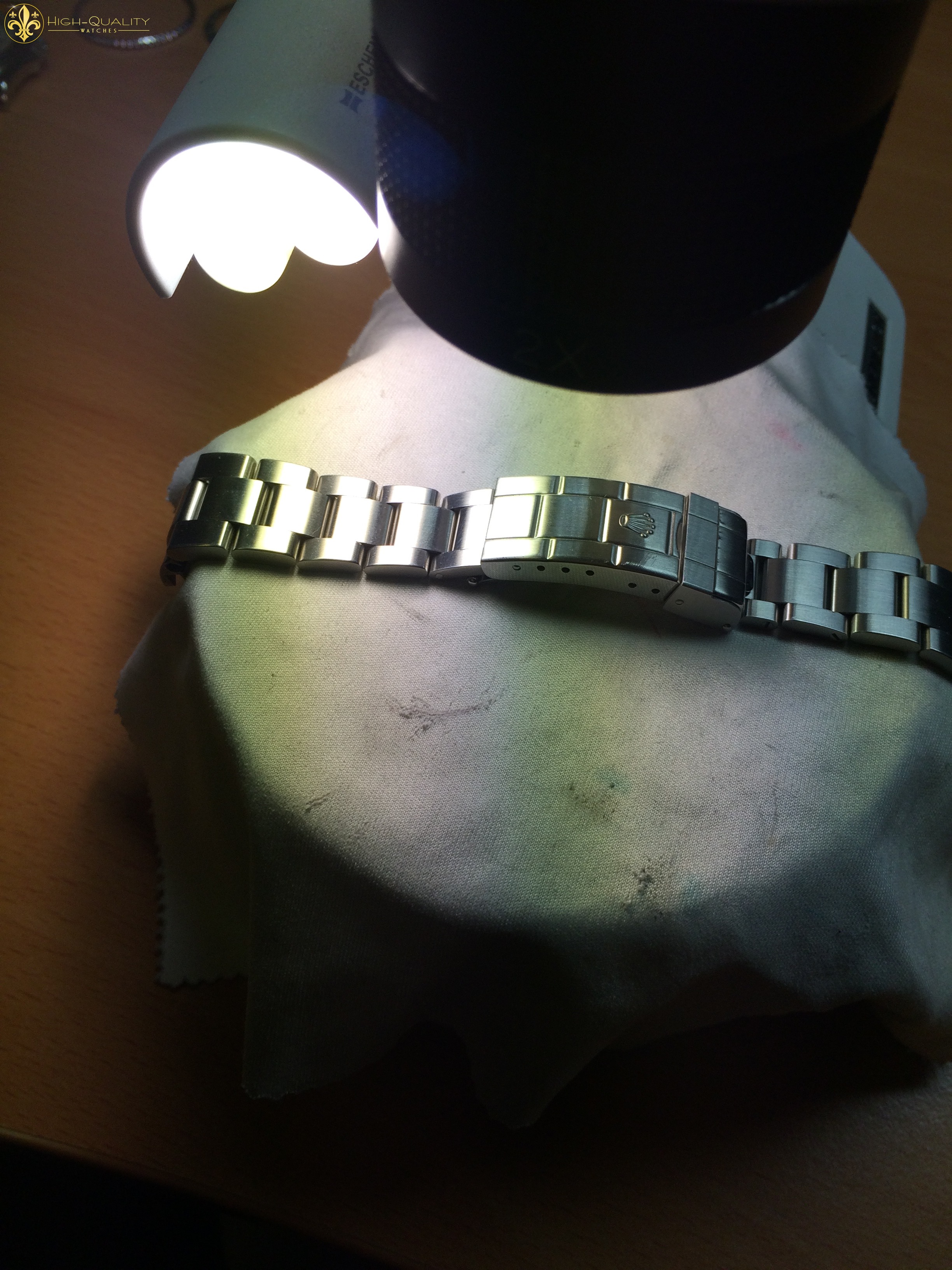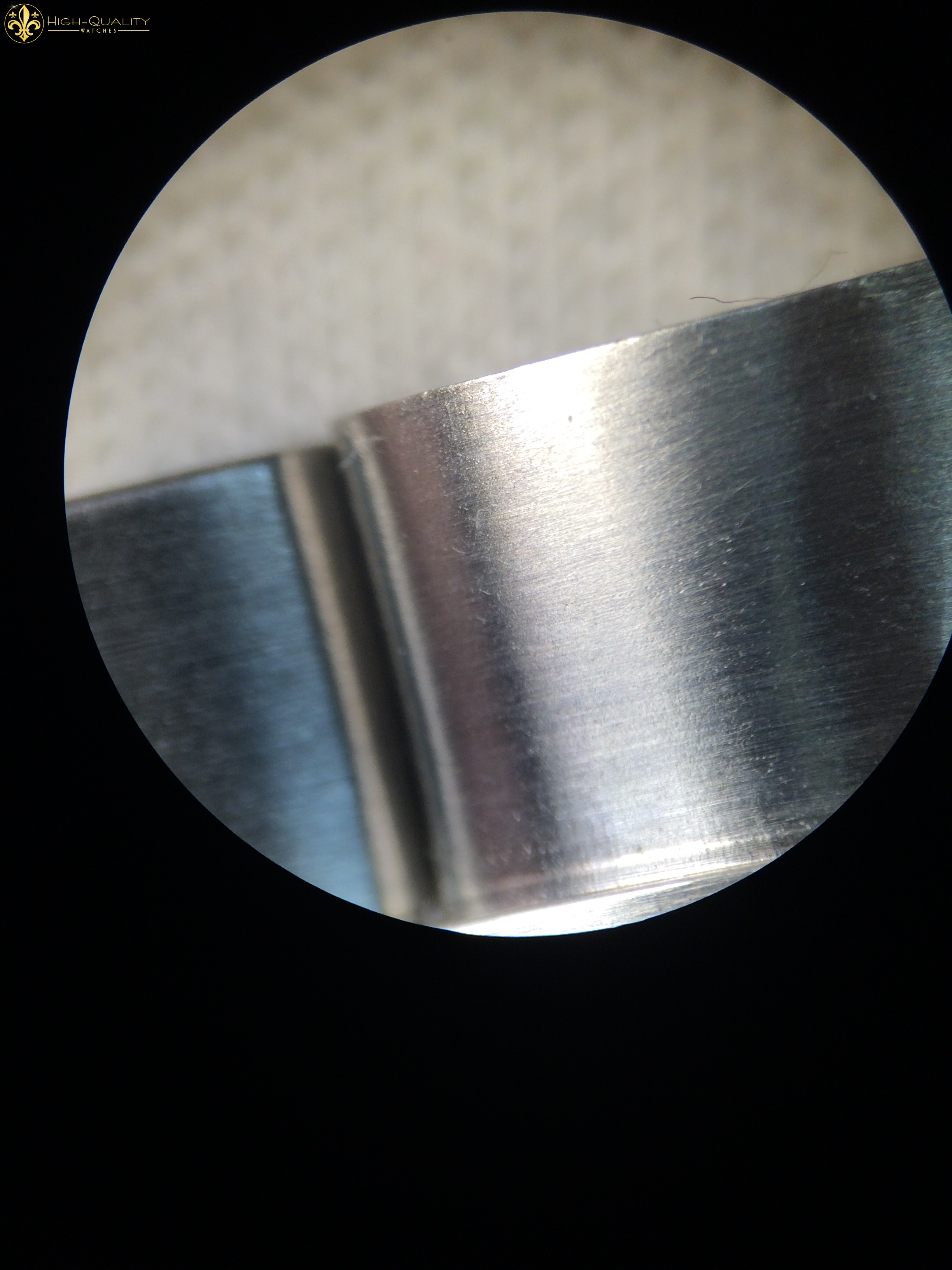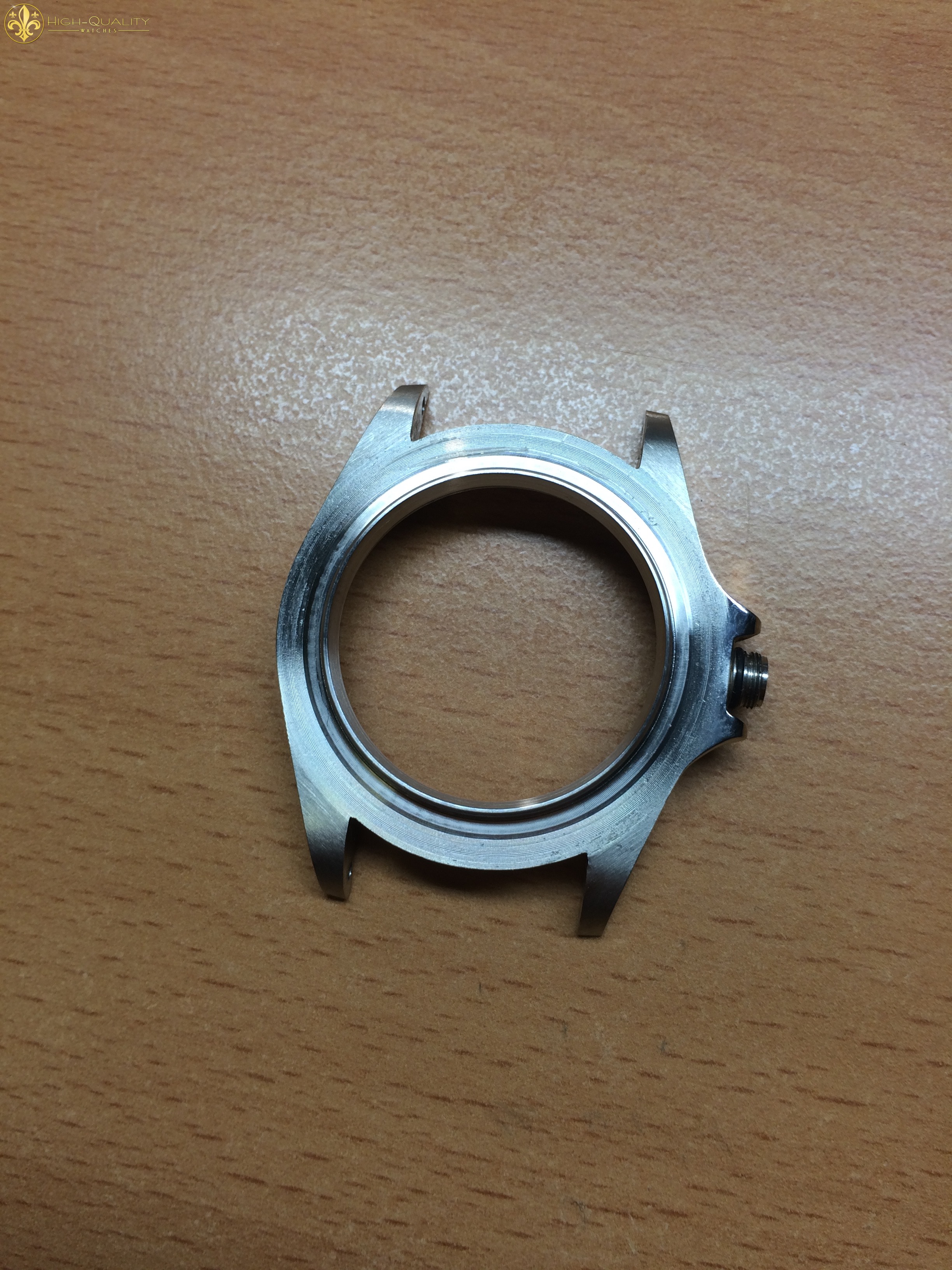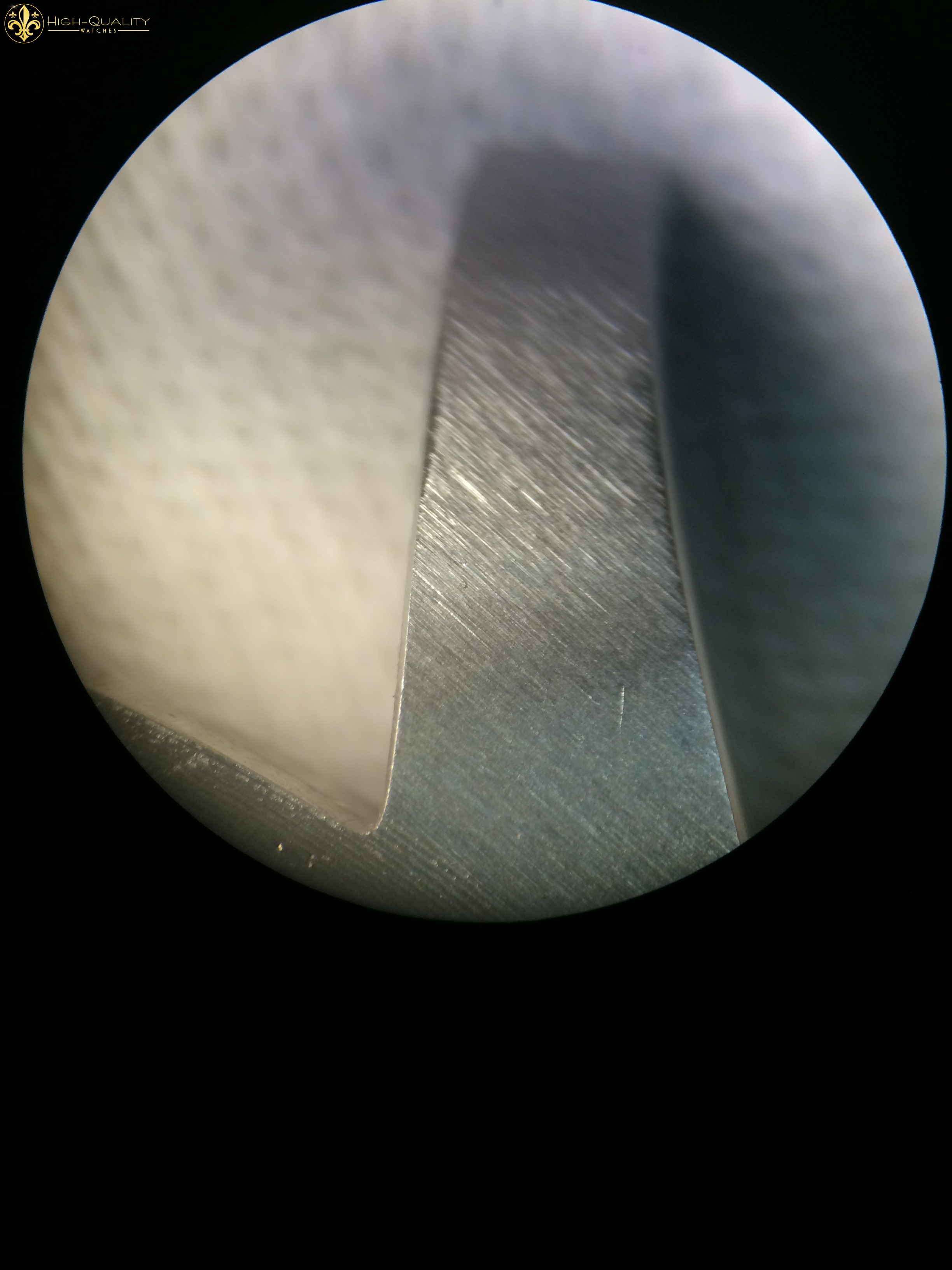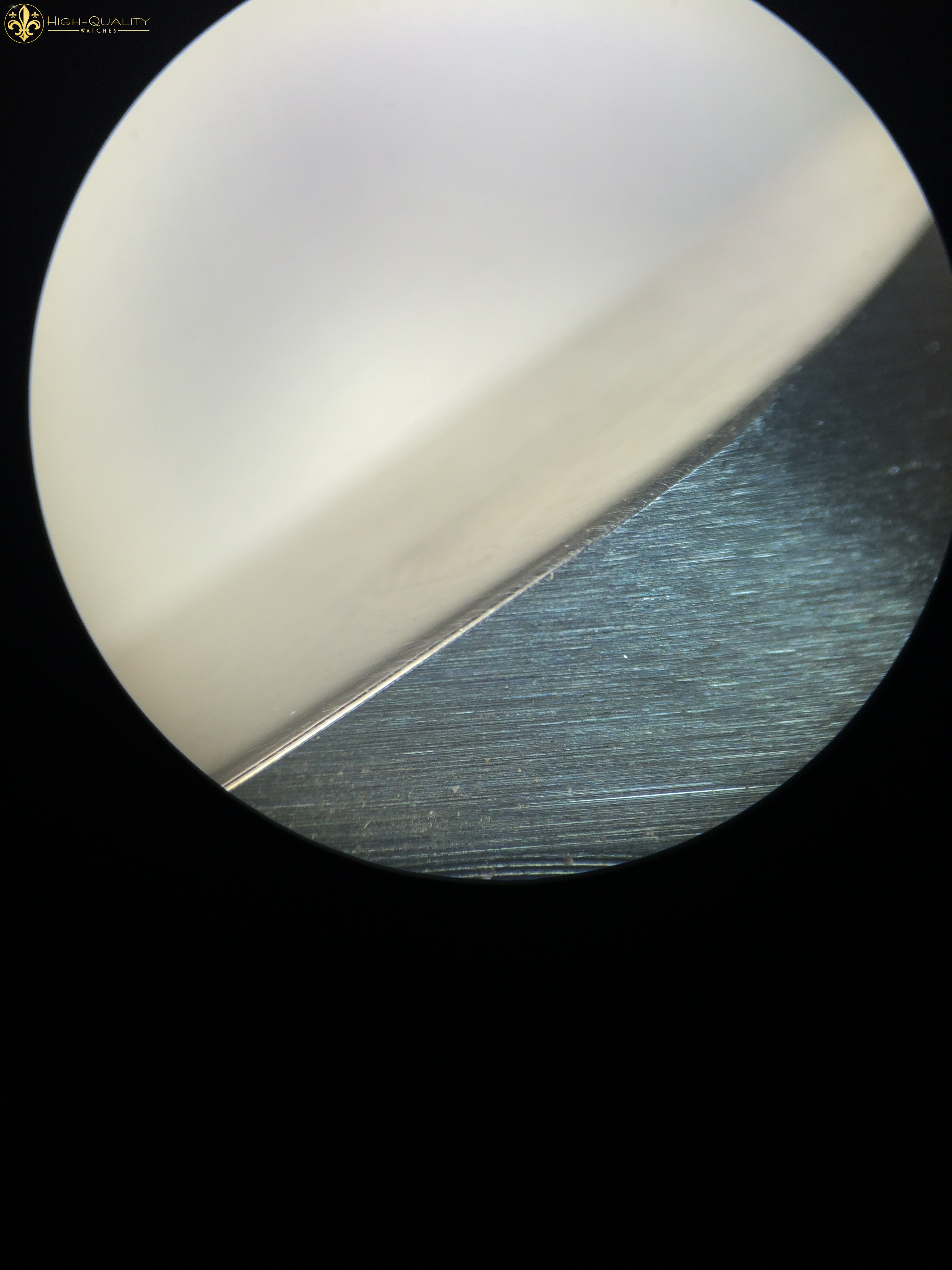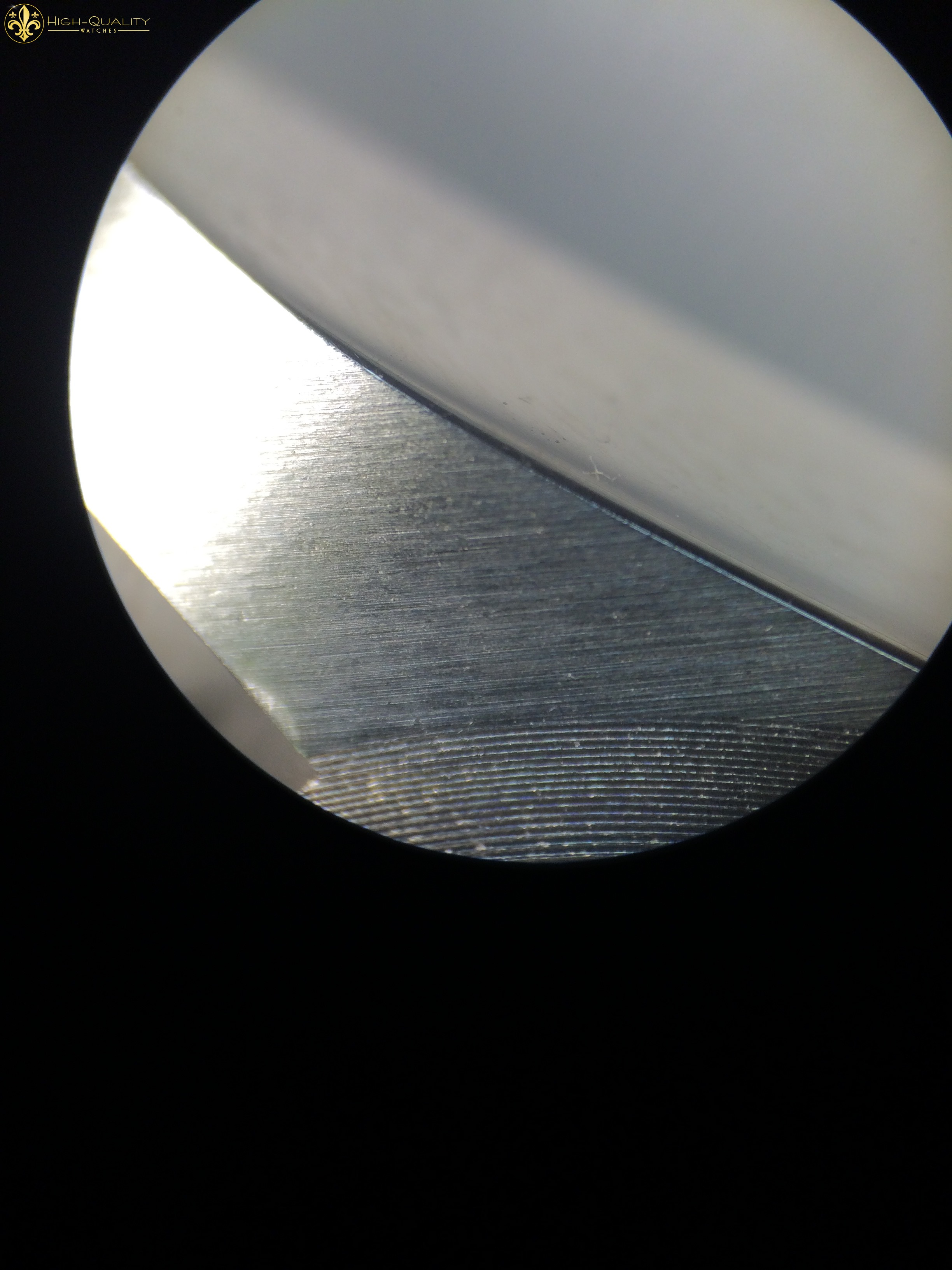 And here are the Pics After the Rework
We can see clearly at the Case the nice and even Bevels like the GEN RLX have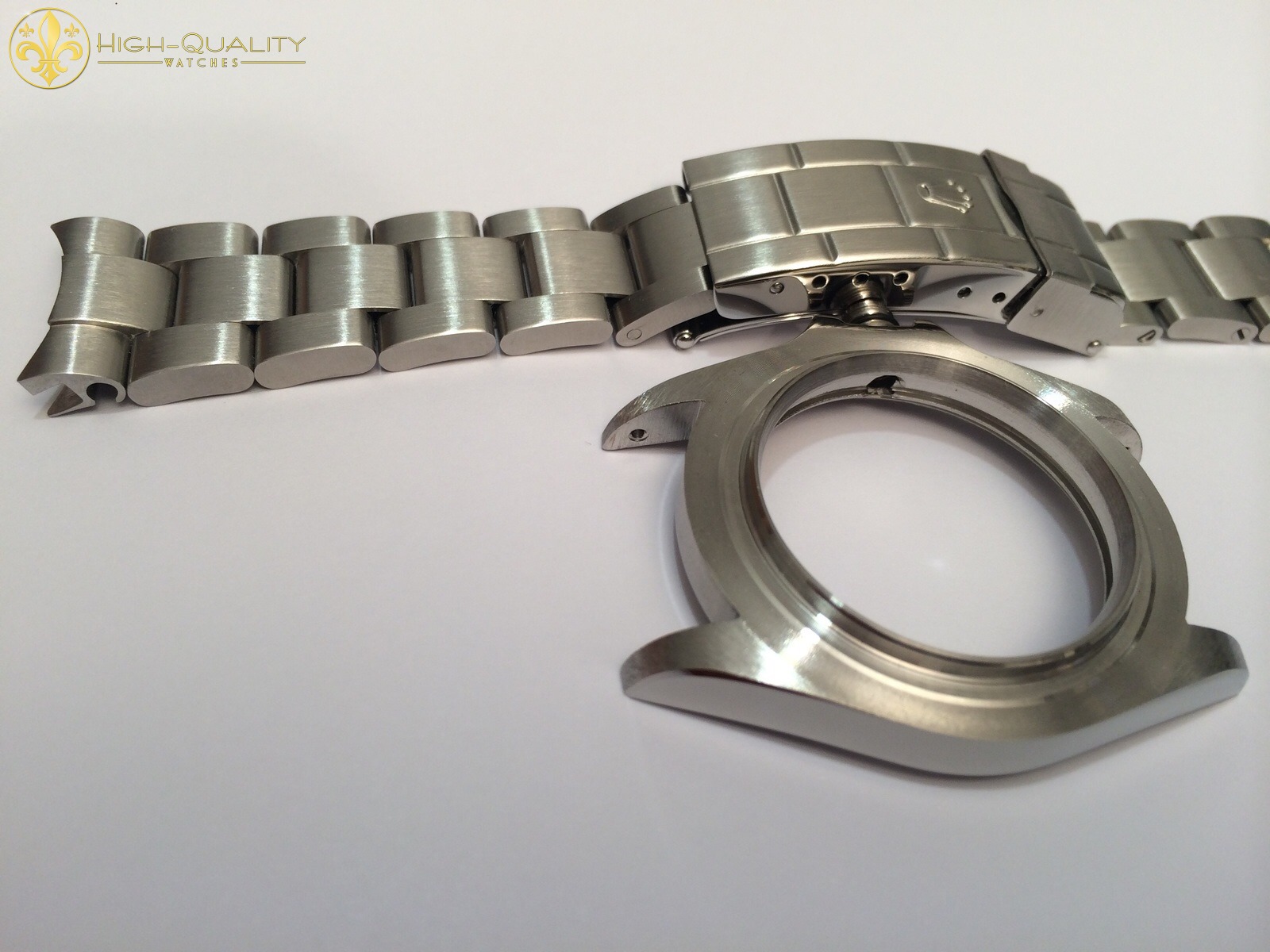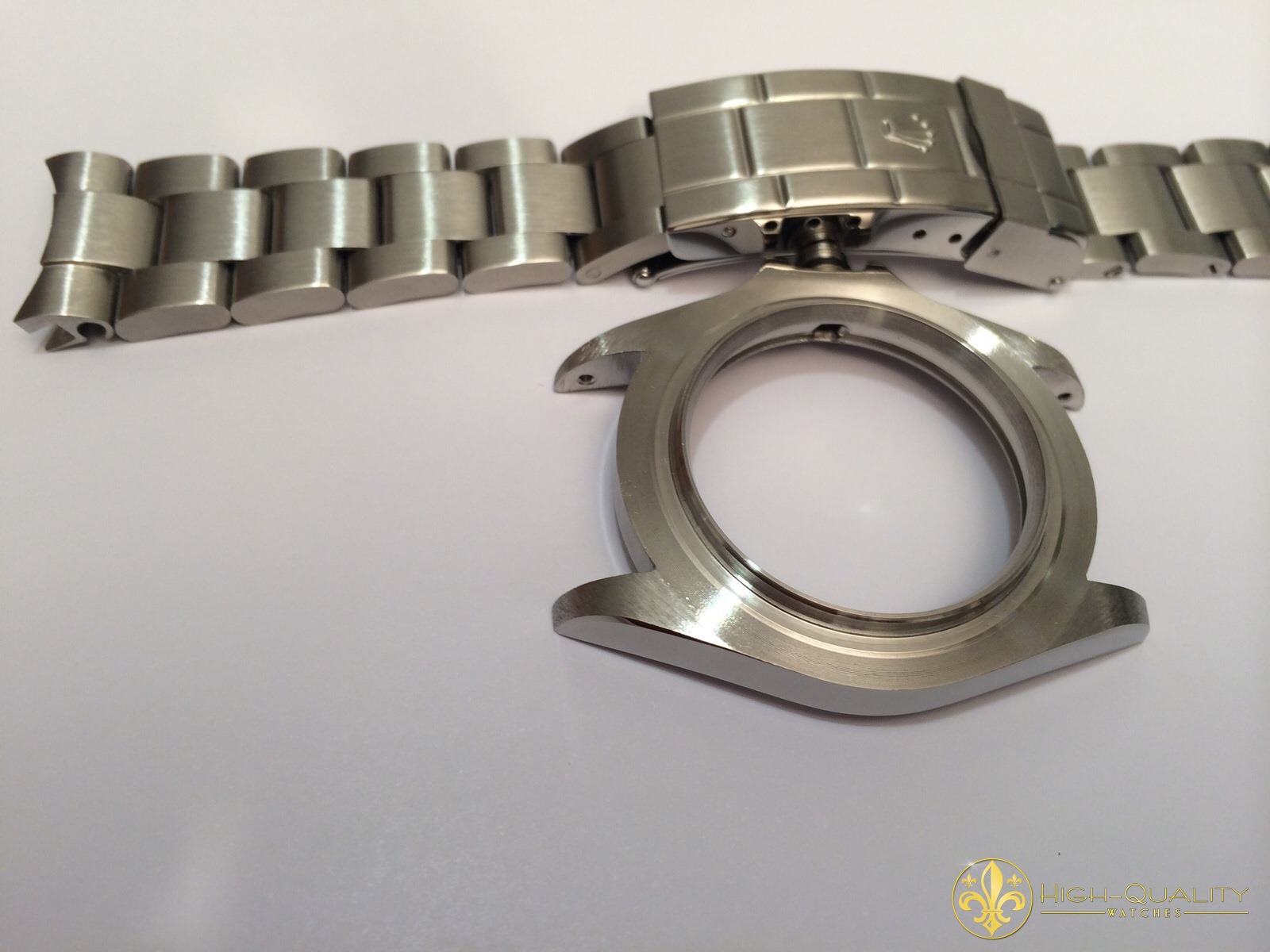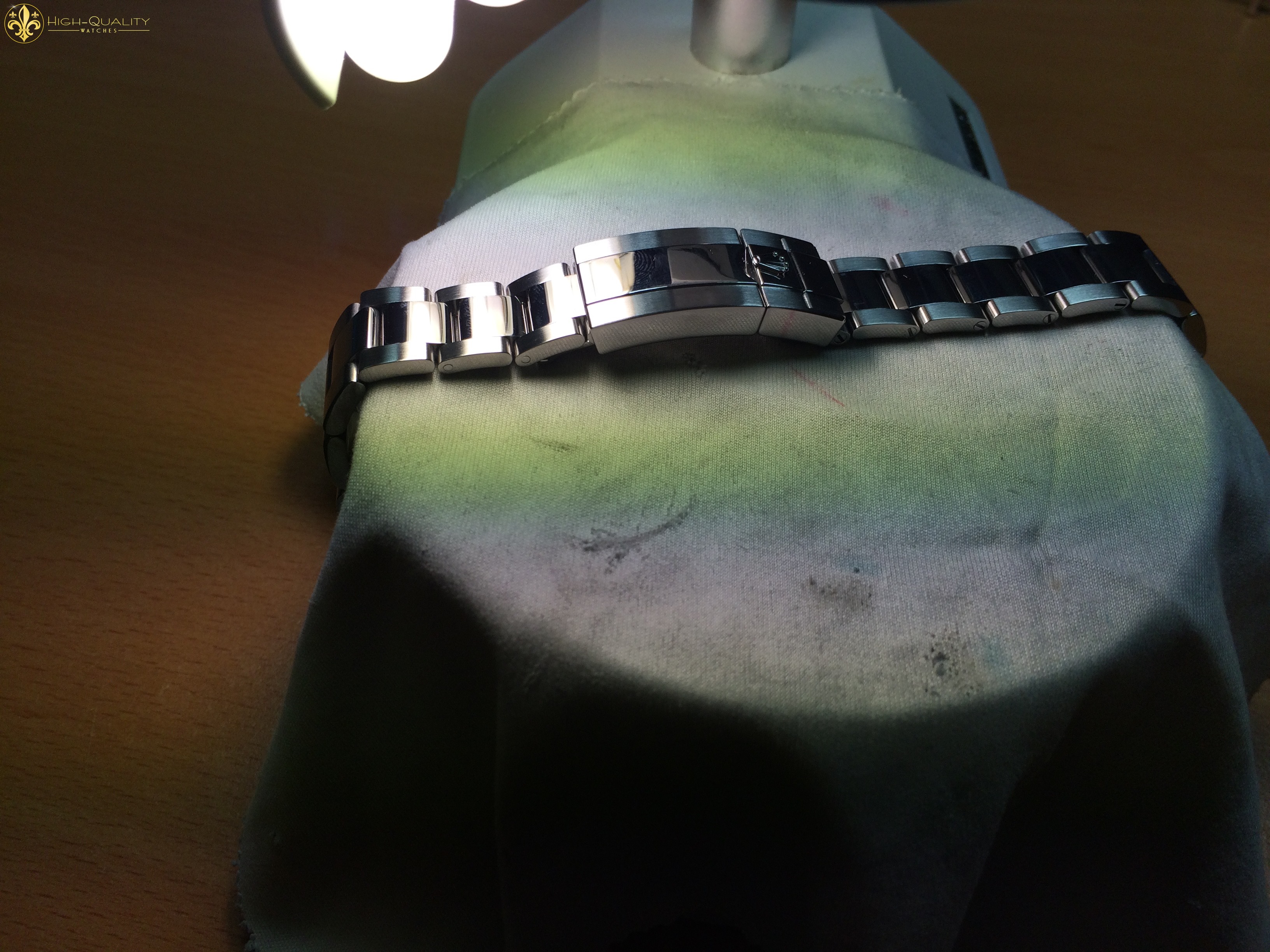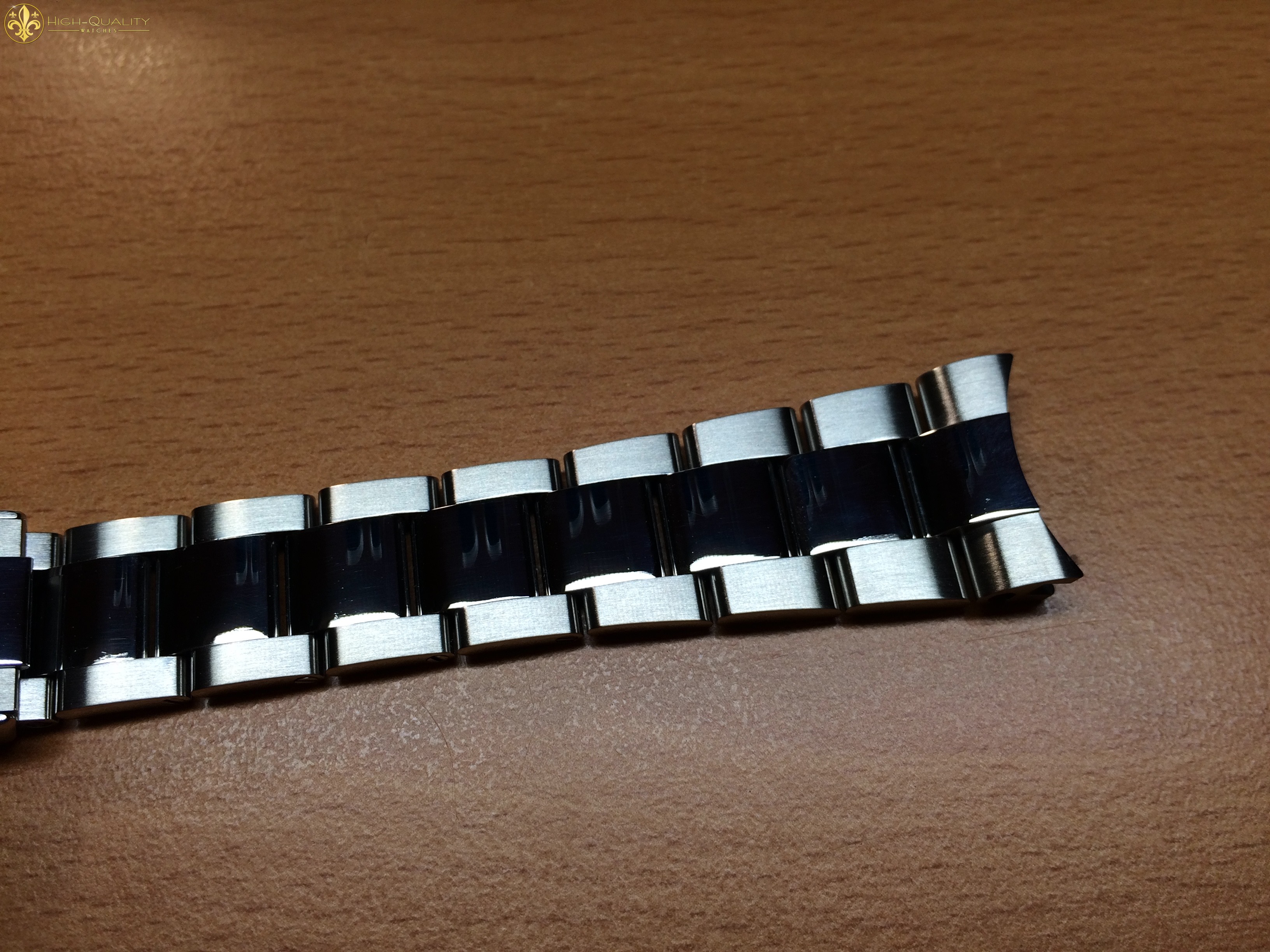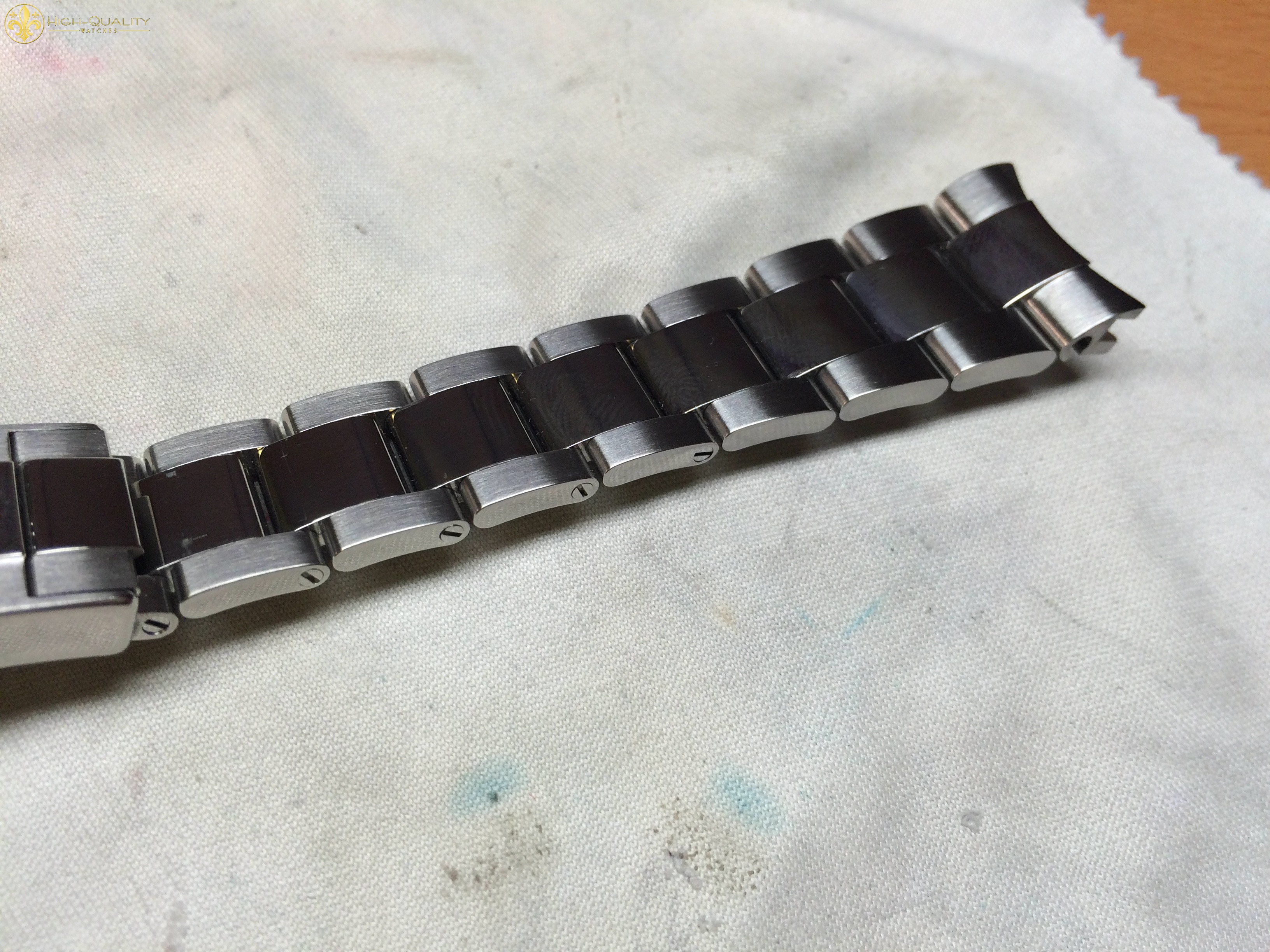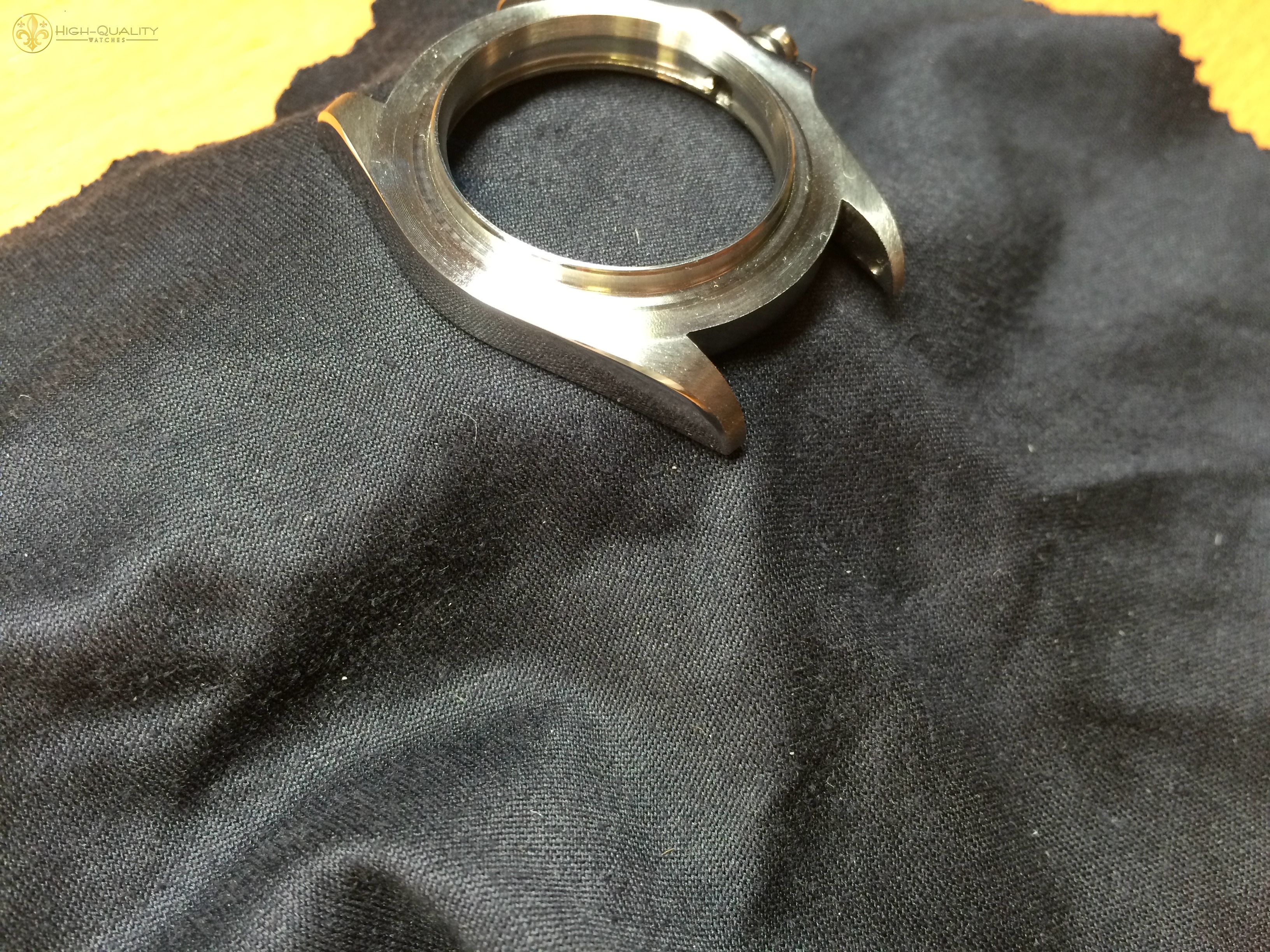 Here we see the chamfer of an unpolished GEN RLX 16710 and the Reshaped Aftermarket Case
The Lines are exactley the same.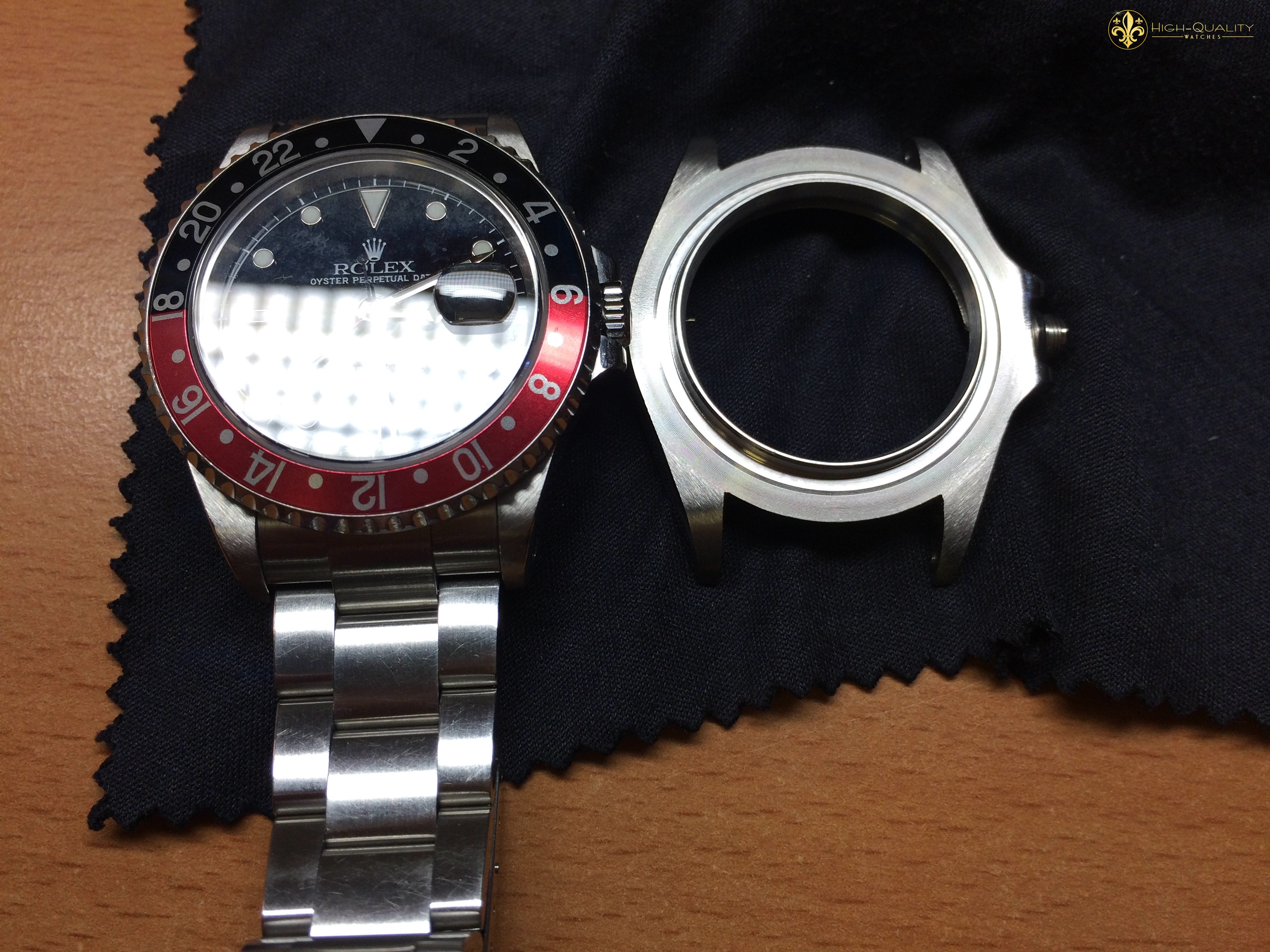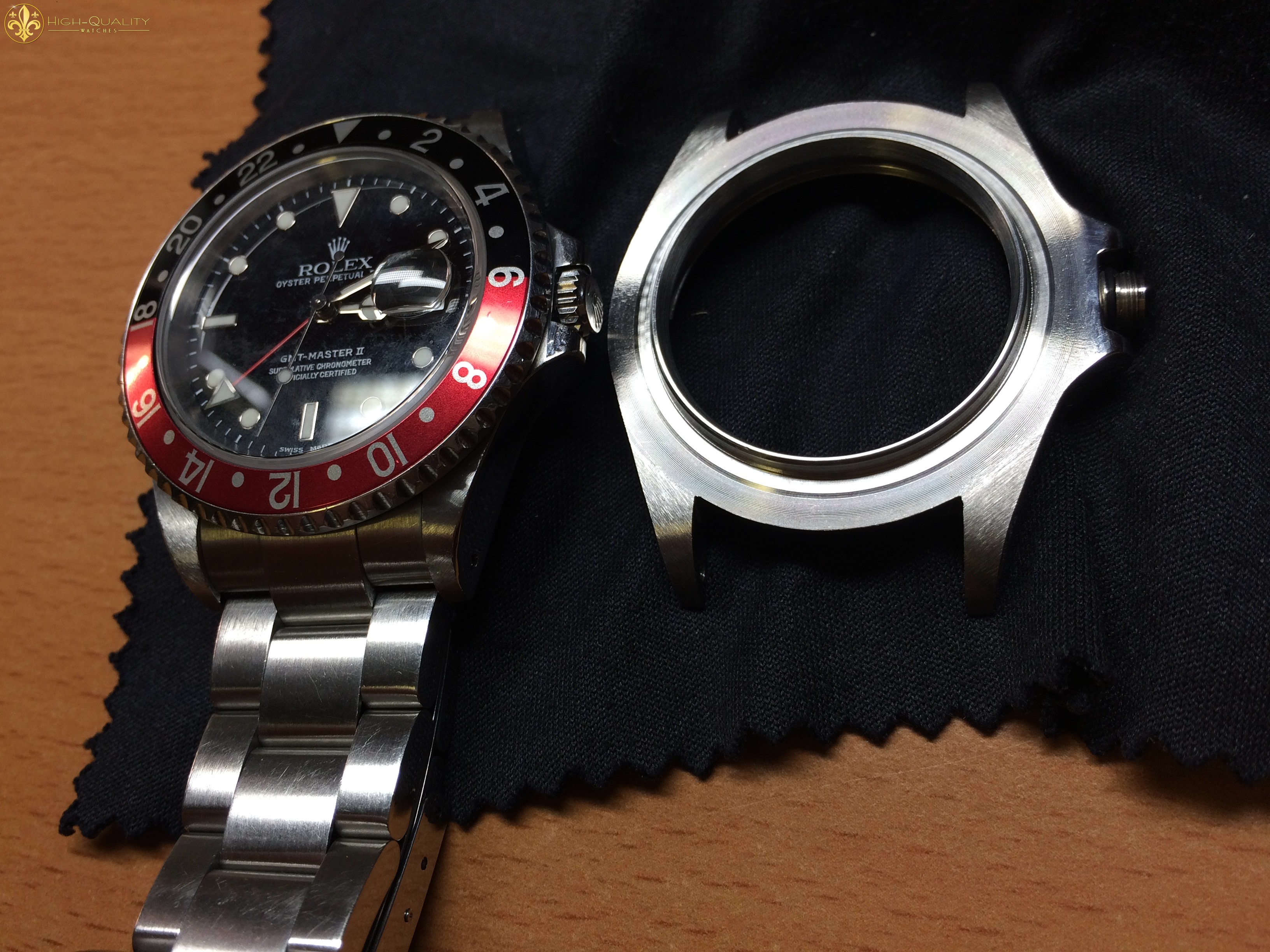 Also the Aftermaket Bracelet have now the right chamfer Lines.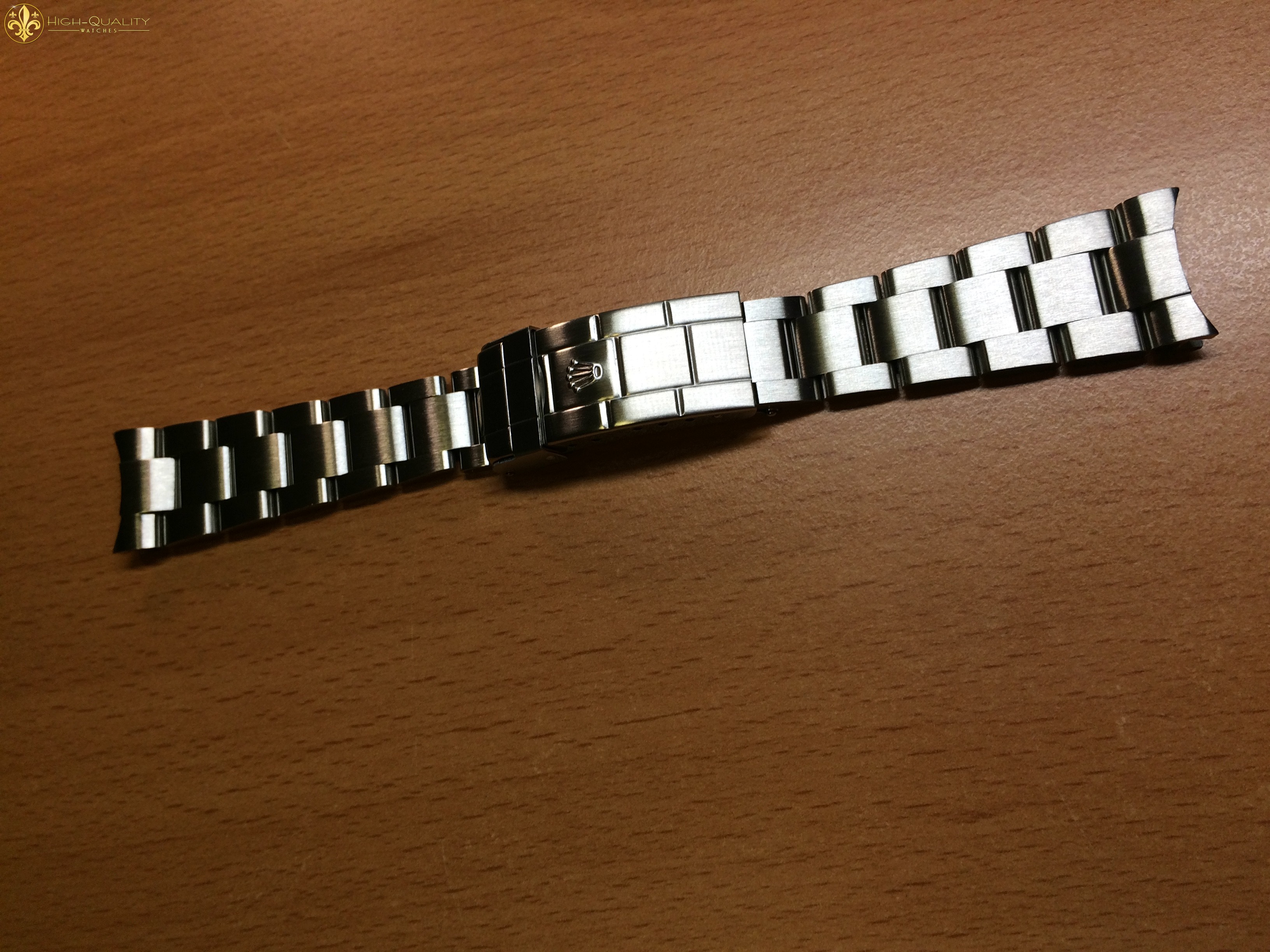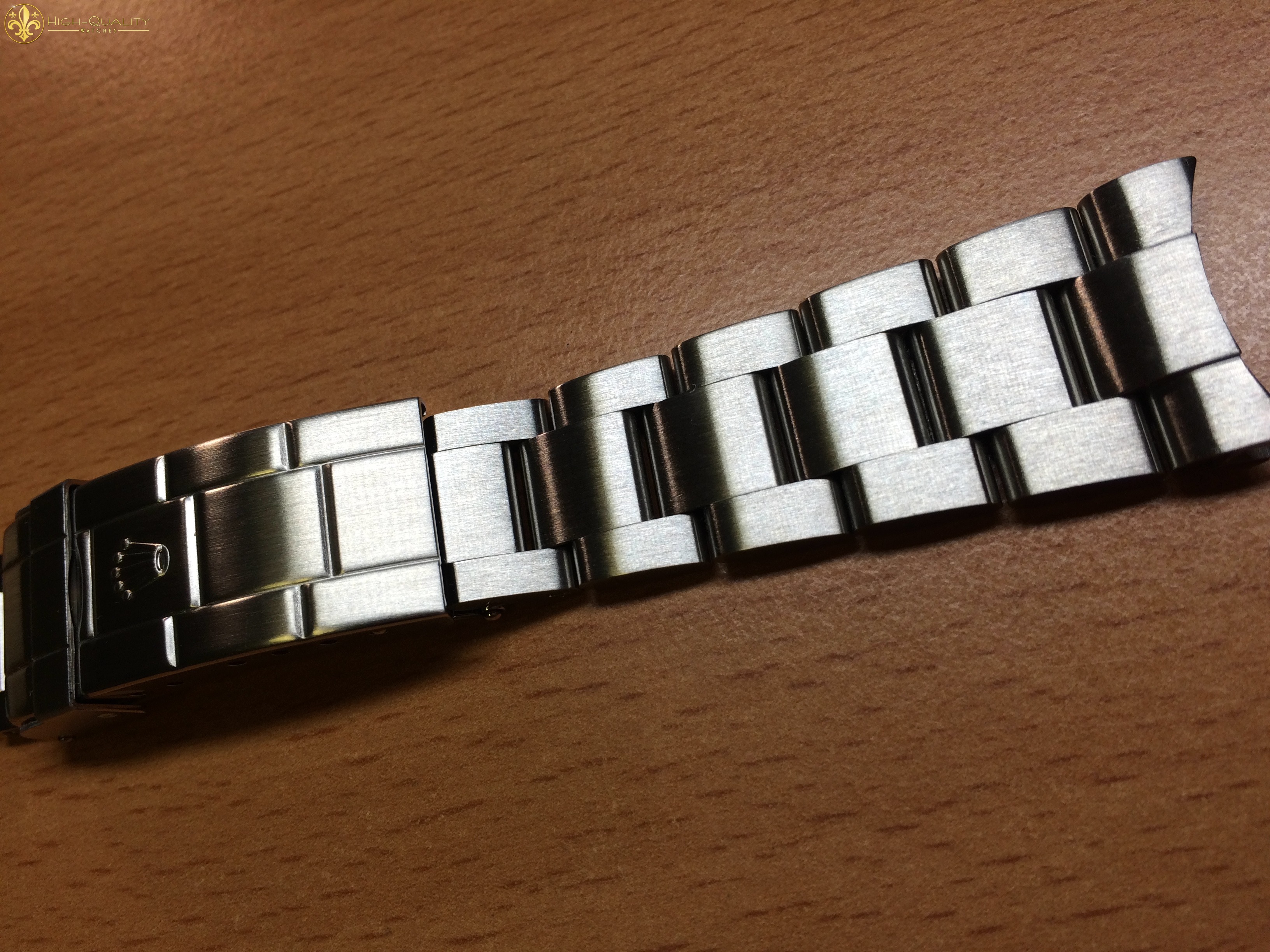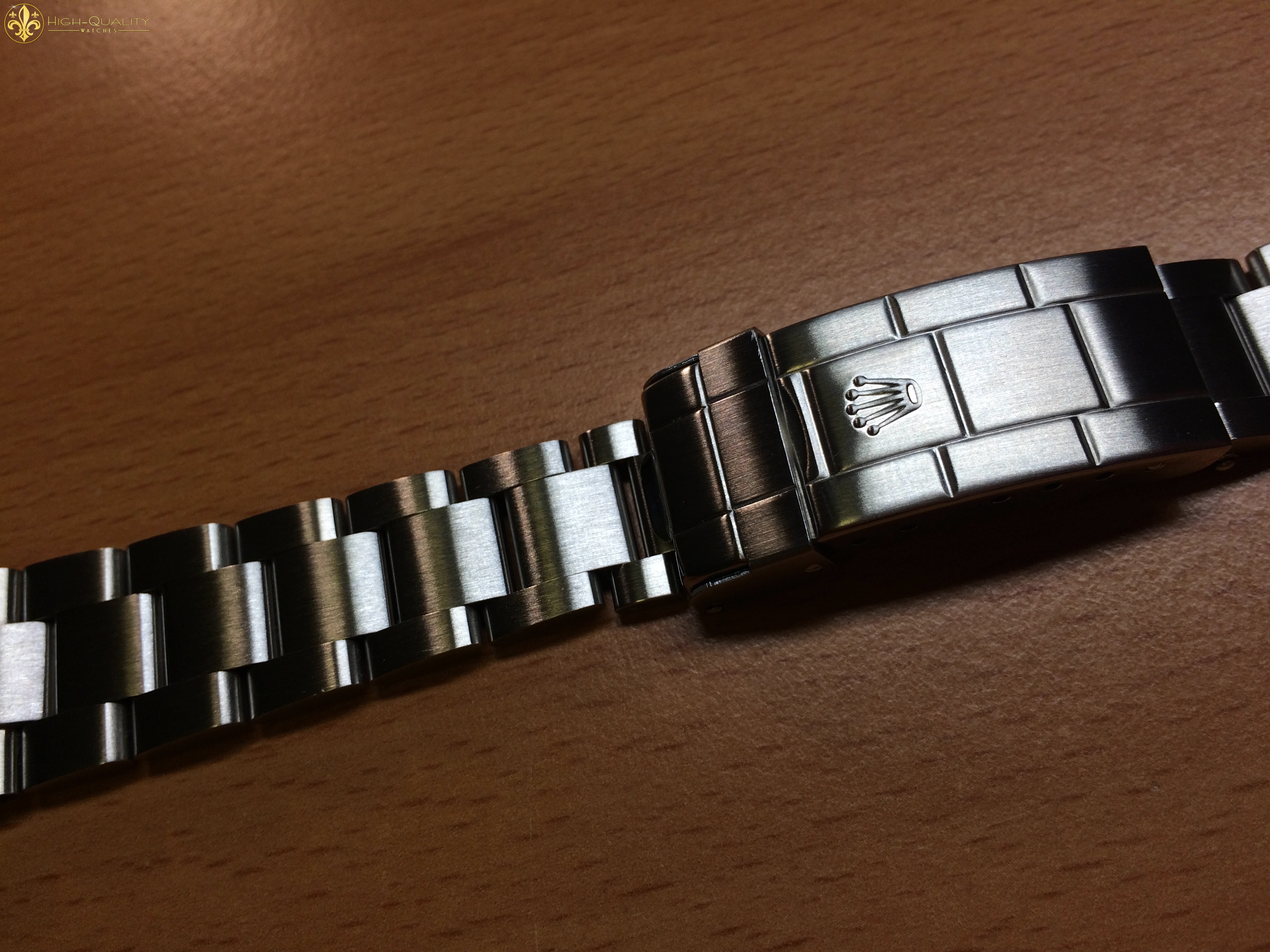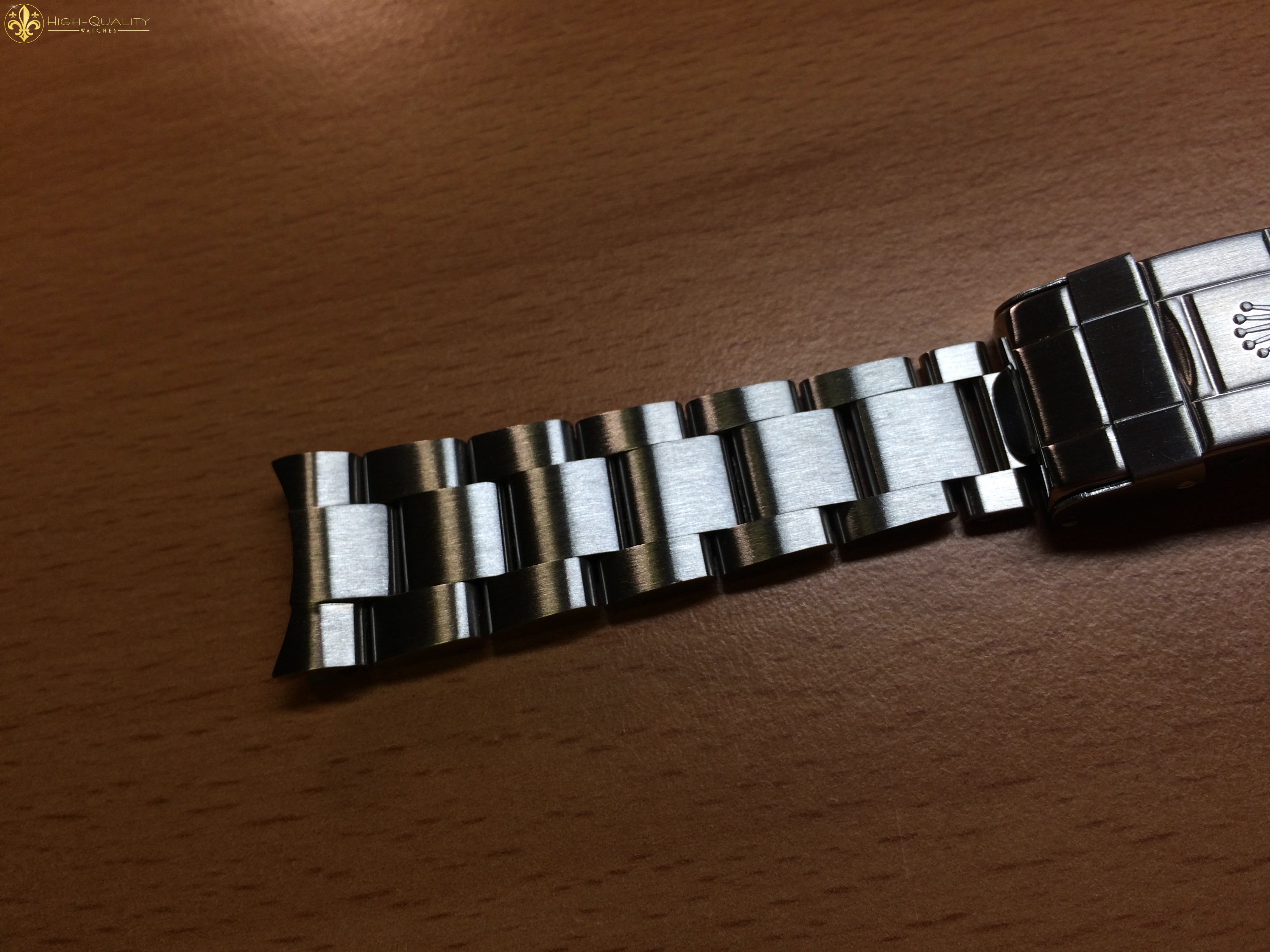 And the GEN RLX 116710 Bracelet again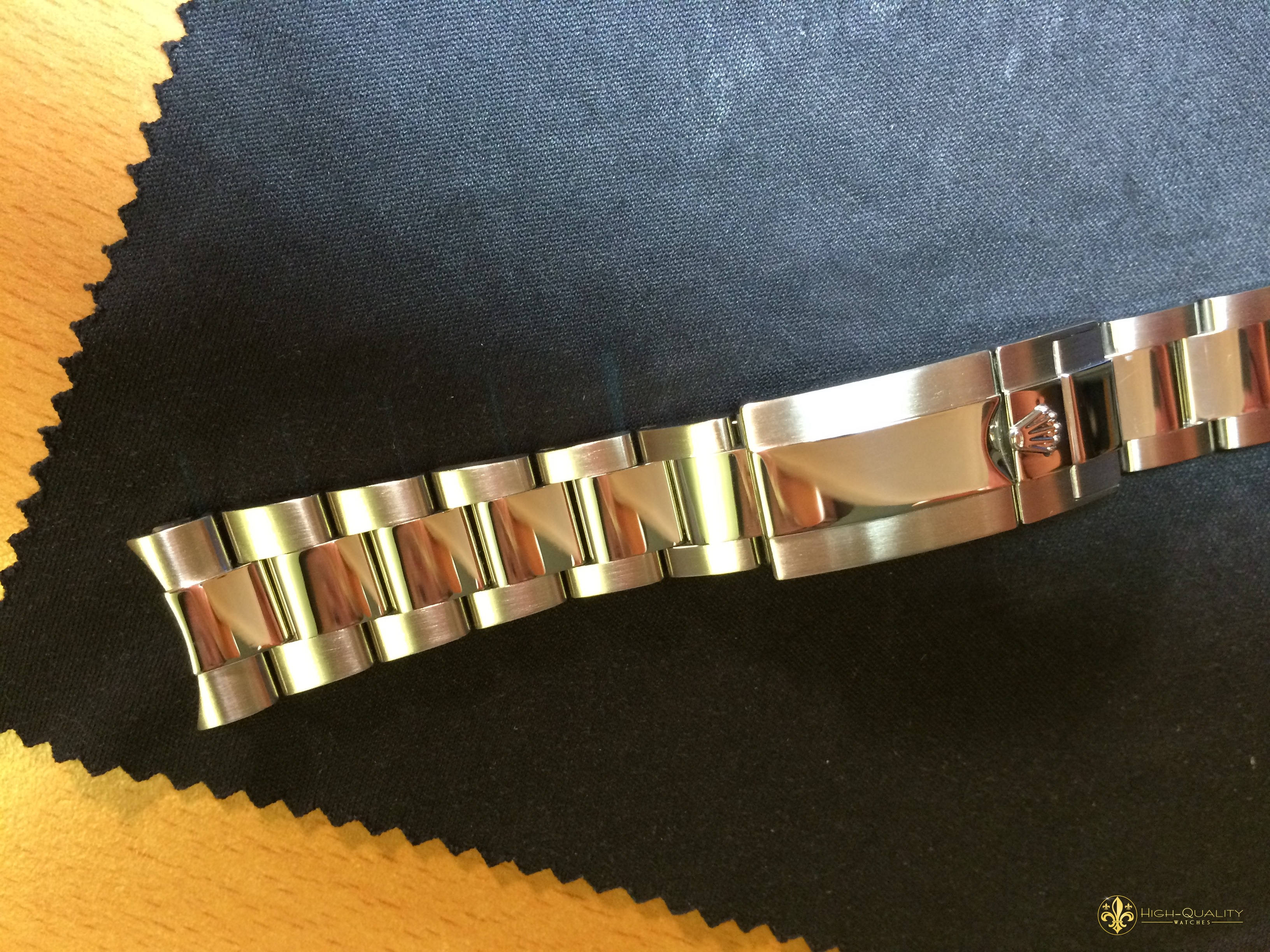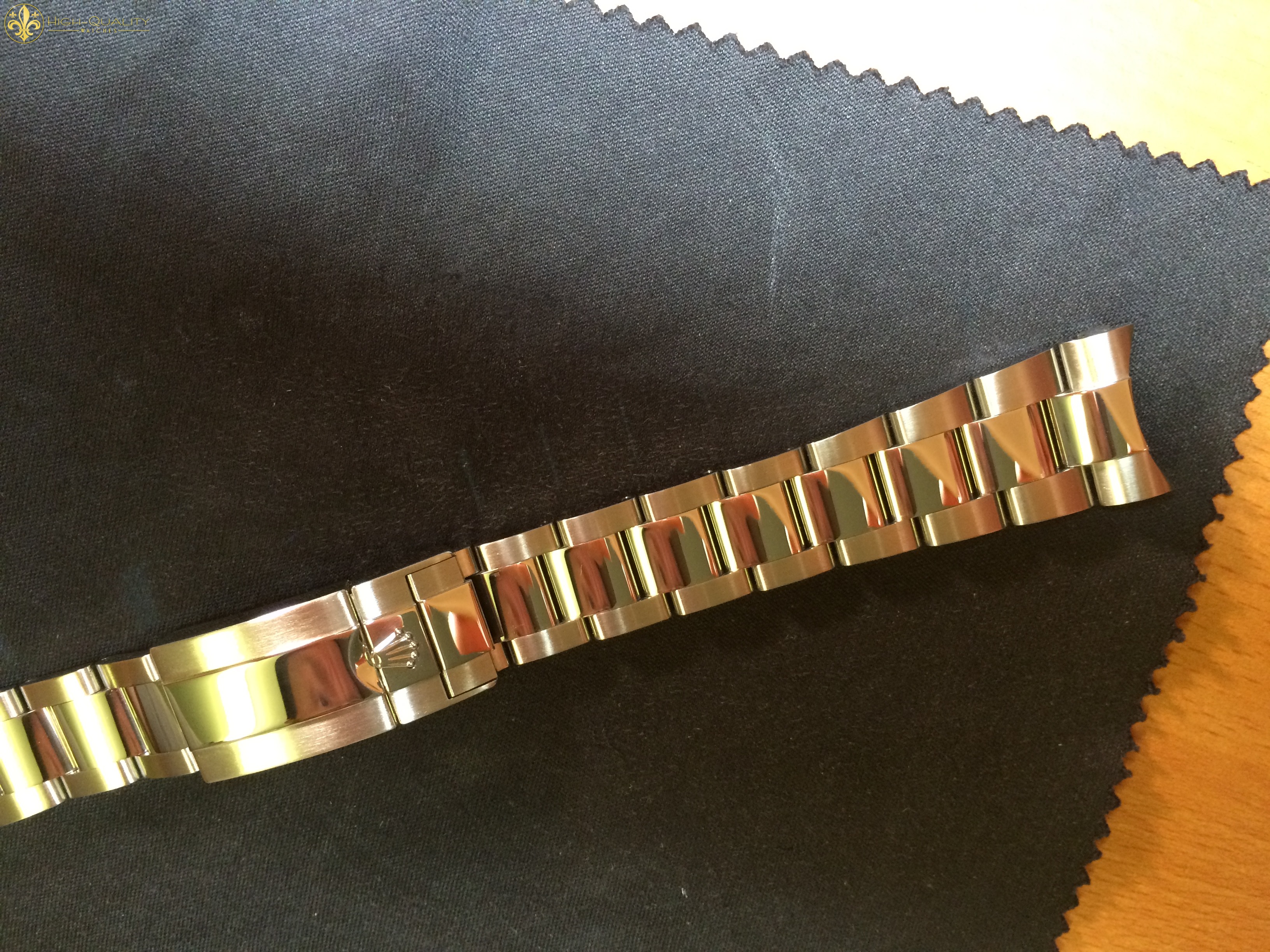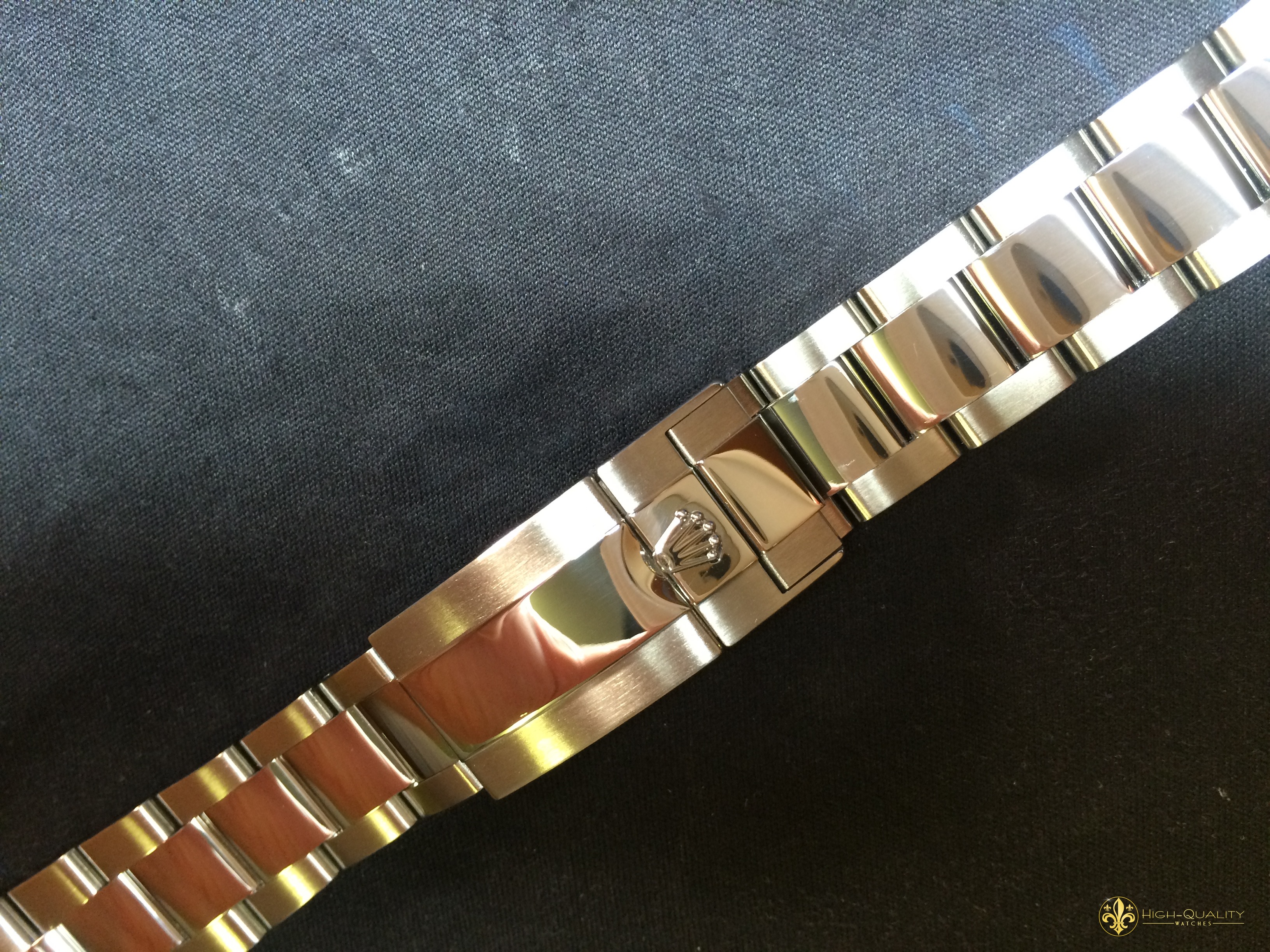 And Case again